Auch Impulse wurde als Label von Besitzer Universal unter dem Dach von deren Label Verve reaktiviert, allerdings nicht mit solch einer Wirkung wie EMI das bei Blue Note hinbekommen hat, sondern wohl nur als Etikett ohne eigenständige Labelpolitik. Hier wird in erster Linie der Backkatalog gepflegt. Als Impulse-Künstler der "Neuzeit" fällt mir gerade mal Diana Krall ein, die ich zwar durchaus schätze, von der mir aber kein einzelnes Album besonders am Herzen liegt. Deshalb wird hier aktuell auch nur das neue Album "Lifeline" der Gebrüder Kühn aufgeführt.
(04.01.2013)
Nach bzw. neben Blue Note ist Impulse! das zweite Jazzlabel aus alten Zeiten mit einer ganz eigenen Coverästhetik und - vor allem - mit wunderbarer Musik.
Es ist jetzt vielleicht nicht besonders cool zuzugeben, aber die Schwarz/Orange-Farbgebung, besonders hervorstechend beim LP- und CD-Rücken, machen die Impulsplatten zu einem echten Hingucker im Plattenregal. Wenn man dann, so wie ich, z.B. VIELE Coltrane- und Pharoah Sanders-CDs sein Eigen nennt, und ganz spießig nach dem Alphabet sortiert hat, kann man diese im Regal sogar leicht finden - und es sieht auch noch gut aus!
(08.02.2009)
Ray Charles: "Genius + Soul = Jazz" (A-3, 26. und 27. Dez. 1960)
Der einzige mir bekannte Fall, bei dem man eine Schallplatte über eine mathematische Formel erklären - und dann auch benennen - kann. Eine wenig bekannte Tatsache ist, dass Ray Charles einer der ersten Künstler auf dem damals neuen Label war. ABC als Impulse-Geldgeber hatten ihn zuvor von Atlantic abgeworben und ließen ihn hier an der Orgel mit einer Bigband im Rücken und Quincy Jones als Arrangeur jazzen, später auch sehr erfolgreich Countrysongs aufnehmen ("Modern Sounds In Country And Western Music"). Letzteres natürlich nicht beim Impulse-Label.
Gil Evans: "Out Of The Cool" (A-4, 18. Nov. bis 15. Dez. 1960)
Oliver Nelson: "The Blues And The Abstract Truth" (A-5, 23. Feb. 1961)
Nachdem mir schon die Kopie bzw. Fortsetzung "More Blues And The Abstract Truth" so gut gefallen hat, wollte ich natürlich nicht mehr auf das Original warten - und bin begeistert! Ein Meisterwerk? Aber sicher! Man kann es bedenkenlos in eine Reihe mit dem Mingus-Werk "The Black Saint And The Sinner Lady" stellen.
Aufgenommen im Septett und nicht, wie immer gerne behauptet wird, im Sextett. Zwar ist bekannt, dass Oliver Nelson auf diesen Aufnahmen im Gegensatz zu vielen späteren Alben, auch zu "More Blues And The Abstract Truth", selber an Tenor- und Altsaxofon zu hören ist, wenn auch Kollege Eric Dolphy wohl das virtuosere bzw. auffälligere Saxofon spielt. Neben den bekannten Musikern Paul Chambers (Bass), Freddie Hubbard (Trompete), Bill Evans (Piano) und Roy Haynes (Schlagzeug) ist noch der Baritonsaxofonist George Barrow dabei, der als einziger auf der Vorderseite des Covers keine Erwähnung findet. Warum auch immer.


(02.12.2012)
Mehr ...
John Coltrane: "Africa/Brass" (A-6, 23. Mai 1961)
Neben "A Love Supreme" von 1965 ist das hier mein klarer Coltrane-Favorit. Zum Kernquartett (McCoy Tyner am Piano, Elvin Jones am Schlagzeug und Reggie Workman am Bass) kam ein hochkarätiger Bläsersatz, aus dem ich nur ein paar etwas bekanntere Namen nennen möchte: Freddie Hubbard und Booker Little (Trompete), Eric Dolphy (Altsaxofon und Bassklarinette) und Julian Priester (Posaune).
Mehr ...
John Coltrane: "Coltrane" (A-21, 11. April bis 29. Juni 1962)
Aufnahmen vom "klassischen" Coltrane Quartett mit Elvin Jones, McCoy Tyner und Jimmy Garrison vom April und Juni 1962 - wie immer von allerhöchster Güte. Zur Zeit gibt es das komplette (?) Impulse-Programm sehr günstig bei Zweitausendeins - da habe ich natürlich zugeschlagen und ein paar von meinen Lücken gestopft.


(02.07.2007)
Roy Haynes Quartet: "Out Of The Afternoon" (A-23, 23. Mai 1962)
Was machen diese Jazzer da im Wald? Eine schöne Impulse CD mit einem aus der Reihe fallenden Cover des Schlagzeugers Roy Haynes, zusammen mit dem Pianisten Tommy Flanagan, "Saxofonist i.w.S" Rhasaan Roland Kirk und Bassist Henry Grimes.


(18.11.2009)
Chico Hamilton: "Passin' Thru" (A-29, 18./20. Sept. 1962)
Neben Art Blakey ist Chico Hamilton sicherlich der bekannteste trommelnde Bandleader im Modern Jazz. Dieses "erstaunliche neue Quintett" hatte eine phantastische Besetzung mit jungen Musikern, denen zum Teil noch Großes bevorstand: Saxofonist und Flötist Charles Lloyd, Gitarrist Gabor Szabo, Posaunist George Bohannon und der leider früh verstorbene Bassist Albert Stinson. Highlight unter lauter hochklassigen Liedern ist das 13minütige "Lady Gabor", komponiert vom ungarischen Gitarrenspieler Szabo.


(18.02.2011)
Mehr ...
John Coltrane Quartet: "Ballads" (A-32, 13. Nov. 1962)
Der Titel des Albums sagt es klar und deutlich: Balladen. Auch wenn damals John Coltrane schon als einer der Großen galt, so war er doch eher für laute Töne bekannt, wenn auch (noch) nicht für Free-Jazz. Auf jeden Fall macht er hier deutlich, dass er auch einer der besten Interpreten von Balladen war. Ich wage zu behaupten, dass das Album sogar für Nicht-Jazz-Fans hörbar ist. Aufgenommen im November 1962 vom klassischen Coltrane-Quartett mit McCoy Tyner, Elvin Jones und Jimmy Garrison.
Charles Mingus: "The Black Saint And The Sinner Lady" (A-35, 20. Januar 1963)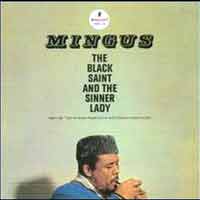 Ich bin war kein wirklicher Mingus-Kenner oder gar Jazz-Spezialist, doch man kommt nicht daran vorbei festzustellen, dass Mingus einer der wichtigsten Bassisten, Bandleader und Komponisten des Jazz ist. Bekanntester Mitspieler aus Sicht eines "Jazz-Außenseiters" auf diesem Jazzklassiker: Charlie Mariano, den es Ende der 60er nach Europa zog, wo er z.B. mit der deutschen Gruppe Embryo und dem United Jazz & Rock Ensemble zusammenarbeitete.
Mehr ...
John Coltrane: "Impressions" (A-42, 3. Nov. 1961 - 29 April 1963)
Vier Lieder aus drei verschiedenen Aufnahmesessions, die auch noch mehr als ein Jahr auseinander liegen; Live- und Studioaufnahmen; Unterschiedliche Besetzungen: trotzdem eine reguläre Veröffentlichung von John Coltrane zu Lebzeiten - und auch ein sehr gutes Album. Vor allem wegen "India" mit Coltrane am Sopransaxofon (nach meiner Meinung sein zweiter gr0ßer Auftritt an dem Instrument nach "My Favorite Things"!) und Eric Dolphy an der Bassklarinette. Außerdem neben McCoy Tyners "Live At Newport"-Album, das einzige Impulse -Album, das ich auf Vinyl besitze, wenn auch nur als billige italienische Pressung - aber immerhin schon seit den späten 70ern in meinem Plattenregal!


(08.03.2009)
Mehr ...
McCoy Tyner: "Live At Newport" (A-48, 05. Juli 1963)
Tyners erstes Livealbum für Impulse entstand ungeprobt mit Musikern, mit denen er vorher nie (Altsaxofonist Charlie Mariano, Trompeter Clark Terry und Bassist Bob Cranshaw) oder nur selten (Trommler Mickey Roker) zusammengearbeitet hatte, beim berühmten Newport Jazz Festival. Außerdem das einzige historische Impulse-Vinyl, mit dem bei Freunden des Schwarzen Afghanen sehr beliebten Klappcover, das ich besitze!

(08.03.2009)
Mehr ...
Elvin Jones /Jimmy Garrison Sextet feat. McCoy Tyner: "Illumination!" (AS-49, 08. Aug. 1963)
Das hier ist im Prinzip das John Coltrane Quartet ohne den Meister, dafür aber mit drei unbekannteren Bläsern in ungewöhnlicher Instrumentenkombination: Charles Davis (Baritonsax), Sonny Simmons (Altsax und Englischhorn) und Prince Lasha (Flöte und Klarinette)

(26.06.2016)
Mehr ...
Johnny Hartman: "I Just Dropped By To Say Hello" (A-57, 09./17. Okt. 1963)
Einer der wenigen Sänger auf dem Impulse-Label mit einem wunderbaren Balladen-Album. Es gibt sogar vom März des gleichen Jahres noch eine Duett-Platte mit John Coltrane, die ich aber nur in Auszügen von einem Sampler kenne. Begleitet wird Hartman von den Brüdern Hank Jones und Elvin Jones an Piano bzw. Schlagzeug. Dazu kommen der Bassist Milt Hinton und bei einigen Titel Tenorsaxofonist Illinois Jacquet und die legendären Gitarristen Kenny Burrell und Jim Hall. Wunderbar schöne Musik.


(31.01.2010)
Mehr ...
John Coltrane Quartet: "Crescent" (A-66, 03. Juni 1964)
Im Sommer '64 hatte Coltrane mit McCoy Tyner, Jimmy Garrison und Elvin Jones endlich sein "klassisches" Quartett zusammen, mit dem er dann am 09.12.64 das legendäre Album "A Love Supreme" aufnehmen würde. Erstmalig gab es auch nur Eigenkompositionen zu hören. Aus der Distanz heraus betrachtet hat "Crescent" wohl nicht den gleichen historischen Stellenwert, ist aber auf jeden Fall ein tolles, von vielen Leuten wohl erst noch zu entdeckendes Album!
Mehr ...
Oliver Nelson: "More Blues And The Abstract Truth" (A-75, 11. Nov. 1964)
Einer der besten Arrangeure und Dirigenten des Jazz mit dem Nachfolger seiner legendäre Platte "The Blues And The Abstract Truth" von 1961, ebenfalls auf Impulse erschienen, aber leider noch nicht Teil meiner Plattensammlung. Angeblich soll "More Blues ..." viel schlechter als das "Original" sein, aber für mich als "Jazz-Laien" ist auch diese Platte schon so wunderbar gelungen, sowohl musikalisch als auch klanglich, dass ich mich schon sehr auf den anscheinend noch viel besseren Vorgänger freue.
Auf "More Blues ..." ist der Saxofonist Oliver Nelson zwar nicht selbst zu hören, aber er hat eine hochklassige Band um sich versammelt: Trompeter Thad Jones, Altsaxofionist Phil Woods, Tenorsaxofonist/Oboenspieler Phil Bodner, Baritonsaxofonist Pepper Adams, Bassist Richard Davis, Pianist Roger Kellaway und Schlagzeuger Grady Tate. Dazu kommen bei jeweils zwei Titeln als Gäste Tenorsaxlegende Ben Webster und Trompeter Daniel Moore.


(24.11.2012)
Mehr ...
John Coltrane: "A Love Supreme" (A-77, 09. Dez. 1964)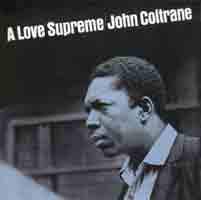 In Quartettbesetzung mit McCoy Tyner (p), Elvin Jones (dr) und Jimmy Garrison (db) am 9.12.1964 eingespielt, ist dies Coltranes Meisterwerk!
Mehr ...
John Coltrane: "The John Coltrane Quartet Plays" (A-85, 17. Mai 1965)
Das Album nach "Love Supreme" ist vielleicht nicht so "erhaben" wie sein Vorgänger, hat nur einen "banalen" Titel ("Das John Coltrane Quartett spielt ...") und fängt dabei sogar mit dem populären Lied aus dem Disney-Film "Mary Poppins" an, ist aber natürlich ebenfalls eine gelungene Präsentation des Meisters und seiner drei Mitstreiter, die im freien Titel "Nature Boy" schon ahnen lässt, wohin sich die Musik von Coltrane innerhalb weniger Monate entwickeln wird.
Mehr ...
Archie Shepp: "Fire Music" (A-86, 28. März 1965)
Yusef Lateef: "Psychicemotus" (A-92, 21.-22. Juli 1965)
Mehr ...
John Coltrane: "Ascension" (A-95, 28. Juni 1965)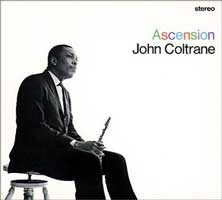 Mehr ...
John Lee Hooker: "It Serves You Right To Suffer" (A-9103, 23. Nov. 1965)
Gelegentlich hatte Bob Thiele für das coole Jazzlabel Impulse auch Künstler produziert, die man dort weniger erwarten würde - so zum Bleistift den legendären Bluessänger und -gitarristen John Lee Hooker, der hier zusammen mit einer Begleitband von Jazzern (Milt Hinton am Bass, Joseph Barry Galbraith an der zweiten Gitarre und "Panama" Francis hinter dem Schlagzeug) eine Session spielt, auf der alles erstaunlich gut zusammenpasst. Ob das jetzt ein Highlight in der langen Karriere von Hooker darstellt kann ich mangels echter Kenntnis seines umfangreichen Werkes nicht wirklich beurteilen. Sicherlich ist das aber eine seiner klangtechnisch besten Platten geworden.


(12.03.2011)
Mehr ...
John Coltrane: "Meditations" (A-9110, 23. Nov. 1965)
Mehr ...
Mel Brown: "Chicken Fat" (A-9152, 31. Mai/1. Juni 1967)
Gestern beim Telök in Essen in der Grabbelkiste gefunden: Mel Browns Funk-Blues stellt innerhalb des Impulse!-Repertoires durchaus ein Kuriosum dar. Das hat was.


(12.09.2010)
Mehr ...
The Rolf & Joachim Kuhn Quartet: "Impressions Of New York" (A-9158, 27. Juli 1967)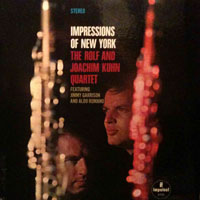 Rolf und Joachim Kuhn sind nach meinem Wissensstand die einzigen Jazzer aus unserem Lande mit einem eigenen Album auf dem Coltrane-Label. Dafür darf dann auch mal das "Ü" im Namen dran glauben. Das war sicherlich eine große Ehre für die Brüder an Klarinette und Piano, die hier vom italienischen Schlagzeger Aldo Romano und dem langjährigen Coltrane Bassisten Jimmy Garrison begleitet werden. "Impresions Of New York" ist eine 33minütige Suite von Rolf Kühn, inspiriert vom wenige Tage zuvor (am 17.07.) verstorbenen John Coltrane.


(31.01.2010)
Mehr ...
Bob Thiele/Gabor Szabo: "Light My Fire" (A-9159, 11. August/14. Sept. 1967)
"Bob Thiele And His New Happy Times Orchestra feat. Gabor Szabo" so lautet der volle Name des Interpreten dieser obskuren Impulse-Veröffentlichung, die (zu recht?) als eine der schlechtesten Impulse-Platten gilt. Produzent Thiele holte eine paar hochkarätige Jazzer in's Studio (neben dem ungarischen Gitarristen Gabor Szabo u.a. den damals noch sehr jungen Tenorsaxofonisten Tom Scott und den Bassisten Bill Plummer, der hier aber Sitar spielt), um ein paar aktuelle Pophits im Big-Band-Sound mit Flower-Power-Einlagen (die Sitar!) einzuspielen, dazu zwei Szabo Originale und "Forest Flower" von Charles Lloyd. Das klingt wie eine leicht wilde Version von James Last (wohlwollend gesehen) oder Max Greger (weniger wohlwollend ...) und muss uns auch nicht gefallen, aber in manchen (schwachen) Moment kann ich sowas durchaus geniessen. Auf jeden Fall spielt Szabo ein paar schön-schräge Gitarrensoli und Tom Scott lässt auch mal die Sau raus. Aufmerksam wurde ich auf die Platte durch eine deutsche Pressung unter dem Namen "Intercontinantal Jazz", einer damals typischen Serie von instrumentaler "Unterhaltungsmusik", die man sehr schnell in den Grabbelkisten der Kaufhäuser fand, die jeweils einen Zug der Bundesbahn auf dem Cover hatte. James Last war und ist immer noch König dieser Branche.
Mehr ...
Pharoah Sanders: "Karma" (A-9181, 19. Feb. 1969)
"Hippie-Jazz" sagen manche Leute - und meinen das wohl auch eher abfällig. Ende 70er (oder Anfang 8oer?) Jahre habe ich den Mann mal live auf dem wunderbaren Jazzfestival in der Balver Höhle im Sauerland(!) gesehen, was einer der bewegendsten Konzerteindrücke meines Lebens wurde. Und weil ich ja nie John Coltrane live erleben konnte, muss ich zumindest sagen: der beeindruckendste Saxofonspieler, den ich je gesehen habe.
Sänger Leon Thomas durfte seine Stimme mit dem markanten Jodeleffekt bald darauf auch bei Santana (auf "Welcome" von 1973) erheben.
Hier noch ein Gimmick für die Coverversion-Freaks: das fast 33minütige "The Creator Has A Masterplan" gibt es doch tatsächlich zweimal in der Interpretation von Jeffrey Lee Pierce und seinem Gun Club, natürlich ohne solch instrumentale Höchstleistungen wie hier, aber trotzdem (?) recht interessant gemacht: auf dem 84er Studioalbum "The Las Vegas Story" und dem Livealbum "Ahmed's Wild Dream" aus den 90ern. Coltrane-Sanders-Santana-Gun Club: eine interessante, leicht bizarre Mischung, die aber irgendwie meinen Nerv trifft!
Mehr ...
Charlie Haden: "Liberation Music Orchestra" (A-9183, 29. April 1969)
Unter der Führung des Bassisten ist hier eine der besten und am prominentesten besetzten mittelgroßen Bands des zeitgenössischen Jazz versammelt, um "Revolutionslieder" zu spielen, u. a. sind dabei die Pianistin und Komponistin Carla Bley, die Trompeter Don Cherry und Michael Mantler, Schlagzeuger Paul Motian, die Saxofonisten Dewey Redman und Gato Barbieri, sowie Gitarrist Sam Brown.
Mehr ...
Pharoah Sanders: "Jewels Of Thought" (A-9190, Okt. 1969)
Gleich vier Alben nahm der "Ziehsohn" von John Coltrane 1969 auf und brachte in dem Jahr auch schon gleich drei davon heraus. "Karma" stammte vom 14. und 19. Februar und der Nachfolger (?) "Jewels Of Thought" wurde am 20. Oktober aufgenommen. Wieder gibt es lange extatische Nummern und wieder sind interessante Coverversionendavon zu erwähnen: Eugene Chadbourne zersägt mit seinen Freunden von Camper Van Beethoven die "Gottespreisung" "Hum-Allah ..."
Mehr ...
John Coltrane: "Transition" (A-9195, 10. Juni 1965)
Aus dem von Alice Coltrane verwalteten Nachlass ihres Gatten stammt auch diese Platte von 1970 mit Aufnahmen des klassischen Coltrane Quartetts mit McCoy Tyner, Elvin Jones und Jimmy Garrison vom Sommer 1965, also kurz nach "Quartet Plays" und unmittelbar vor "Ascension" aufgenommen.
Mehr ...
Alice Coltrane: "Ptah, The El Daoud" (A-9196, 26. Jan. 1970)
Ich würde nie soweit gehen, Alice Coltrane bösartig als die Yoko Ono (oder Courtney Love?) des Jazz zu bezeichnen: zum einen mag ich Yoko und es wäre somit von meiner Seite aus auch keine Beleidigung (OK: beim Courtney-Vergleich wäre es vielleicht eher eine!). Zum anderen machte sie auch in der Zeit nach dem Tode ihres Mannes John Coltrane tolle Musik. Zugegebenermaßen hatte mich damals in den frühen 70ern ihre Zusammenarbeit mit Carlos Santana noch überfordert. Aber das war meiner musikalischen (und allgemeinen?) Unreife geschuldet und ist inzwischen korrigiert (siehe meine Anmerkungen zu "Illuminations" von 1974!).
"Ptah ..." kann man jetzt zum kleinen Preis neu entdecken. Natürlich nicht bei Kik oder Plus, sondern bei Zweitausendeins, meinem Haus- und Hoflieferanten für alten, guten und billigen Jazz. Auf den vier langen Liedern des Albums spielt Alice 3x Piano und 1x ihre Harfe (!), begleitet von Ron Carter am Bass und Ben Riley am Schlagzeug. Dazu kommen die beiden Tenorsaxophonisten Pharoah Sanders (mit dem sie schon bei John Coltrane gespielt hat) und Joe Henderson, der hier im Impulse-Kontext zum ersten Mal auftaucht. Die Platte entwickelt sich schon beim zweiten Hören zu meinem bisherigen Alice Coltrane Favoriten: eine wunderbare Mischung aus Traditon & Moderne, souveräne Spieltechnik von Meistern, Emotion pur, auch ohne wirkliche Free-Jazz-Passagen.


(16.05.2010)
Mehr ...
Alice Coltrane: "Journey To Satchidananda" (A-9203, 04. Juni/ 08. Nov. 1970)
Ein weiteres großartiges Album von Alice Coltrane, dass ich zwar schon länger als CD-Reissue im Regal stehen habe, aber wegen Laura Veirs wunderbarer Hommage auf ihrem neuen Album "Warp And Weft" gerade wiederentdecke!
(31.12.2013)
Im Dezember hatte ich bei meinem Lieblinx-Online-Händler auch noch eine bezahlbare Vinyl-Neuauflage entdeckt und ohne langes Zögern erneut zugeschlagen. Nach knapp 2 Monaten Wartezeit, ich hatte die Hoffnung schon aufgegeben, kam die Platte endlich hier bei mir an - und siehe da: das Album gefällt mir immer besser. Der Musik von Alice Coltrane und und ihrem Saxofonisten Pharoah Sanders mit einem großem Klappcover in Händen zu lauschen hat wirklich was ganz wunderbares ...
(23.02.2014)
Mehr ...
Pharoah Sanders: "Thembi" (A-9206, 02. Jan. 1971)
Zwischen 1968 und 1971 hat der Saxofonist eine große Zahl guter Platten beim feinen Impulse-Label veröffentlicht, auf dem auch schon das Spätwerk von Coltrane herauskam. Was ist dieses mal anders als etwa bei "Karma" oder "Jewels Of Thought"? Leon Thomas jodelt nicht mehr, Lonnie Liston Smith setzt sogar einmal ein Rhodes-E-Piano ein (steh ich SEHR drauf!). Insgesamt kürzere Lieder mit einer größeren stilistischen Breite. Nach wie vor eine tolle Musik!
Howard Roberts: "Antelope Freeway " (A-9207, 23. März 1971)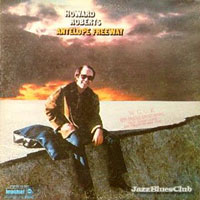 Alice Coltrane: "Universal Consciousness" (A-9210, 19. Juni 1971)
Mehr ...
John Klemmer: "Waterfalls" (A-9220, 17. Juni 1972)
Entdeckt habe ich dieses Album des Saxofonisten zu Studentenzeiten in den 80ern in der Duisburger Stadtbücherei, aber meine Kassettenkopie ging schon vor langer Zeit verloren. Später habe ich immer mal wieder in eines seiner zahlreichen anderen Alben hineingehört, war aber nie begeistert über den dort gebotenen, viel zu kommerziellen Fusionsjazz. Vor wenigen Tagen habe ich dann bei meinem USA-Urlaub im Amoeba-Store im Haight/Ashbury-Bezirk von San Francisco eine gute erhaltenes Exemplar im wunderschönen Klappcover für schlappe 2 Dollar und 99 Cent entdeckt und natürlich nach Hause geschleppt!
Klemmers bestes Album (soweit ich das beurteilen kann!) mit Crusaders-Saxofonist (!) Wilton Felder am Fender Bass, dem Neuseeländer Mick Nock am Fender Rhodes E-Piano, Eddie Marshall am Schlagzeug und dem englischen Multiinstrumentalisten und Studiocrack Victor Feldman als Perkussionisten. Tolle Band, toller Sound.


(27.06.2012)
Mehr ...
Archie Shepp: "Kwanza" (A-9262, 1968/69, 1974)
Fünf Aufnahmen aus vier verschiedenen Sessions von September 1968 bis August 1969, die so gut sind, dass ich mich frage, warum es bis 1974 zur Veröffentlichung gebraucht hat. Trotz unterschiedlicher Besetzungen und insgesamt etwa 25 beteiligter Musiker wirkt das alles wie aus einem Guss. Mit dabei u.a.: Leon Thomas (der Jodler von Pharoah Sanders und Santana), Trompeter Woody Shaw, Posaunist und Komponist Grachan Mocur III, Andy Bey, Pianist Cedar Walton und die Trommler Bernard Purdie und Joe Chambers.


(31.01.2010)
Mehr ...
Keith Jarrett: "Shades" (A-9332, Juni 1975)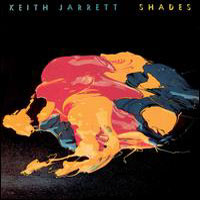 Ein drittes Impulse!-Vinyl, das bereits seit meinen "Jugendtagen" in meinem Plattenregal steht - und das ich irgendwie vergessen hatte. Mitte der 70er gehörte Impulse! zu ABC und die Zeit der schönen Klappcover war leider vorbei.
Damals war Keith Jarrett irrsinnig produktiv, brachte für Impulse! und für ECM gleichzeitig zahlreiche Alben heraus. Bei "Shades" wurde das "klassische" Jarrett-Quartett (Dewey Redman - Saxofon, Charlie Haden - Bass und Paul Motian - Schlagzeug) durch den südamerikanischen Perkussionisten Guilherme Franco zum Quintett.


(25.09.2009)
Alice Coltrane: "Translinear Light" (2004)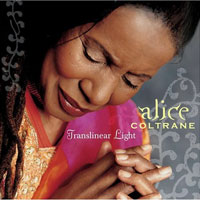 Ein fast vergessenes spätes Meisterwerk! Ich habe keine Ahnung, warum mir diese CD bislang entgangen ist. Produziert von ihrem Sohn Ravi Coltrane, der den Mut hat, das gleiche Instrument wie sein Vater zu seinem eigenen zu machen. Zwar gibt es auf "Translinear Light" kein Lied mit Harfe, aber Alice lässt ihre einmalige Wurlitzer-Orgel erklingen. Grandios.


(24.01.2014)
Mehr ...
Rolf & Joachim Kühn Quartet: "Lifeline" (30. Okt. 2011)
Insider wissen natürlich, dass die Kühn-Brüder bereits 1967 als erste (?) deutsche Künstler auf dem legendären Jazzlabel Impulse eine Platte herausgebracht hatten. Jetzt gibt es den überraschenden Nachfolger - überraschend vor allem, weil hier nicht altersgerecht "vor sich hin geswingt wird", wie etwa dann, wenn Altersgenossen wie Max Greger und Co. heutzutage noch musizieren, sondern weil Klarinettist Rolf Kühn (über 80!), sein jüngerer Bruder Joachim Kühn am Piano zusammen mit einer Rhythmusgruppe auf Weltniveau (Trommler Brian Blade und Bassist John Patitucci) ein wirklich gutes, herrlich unkommerzielles Jazzalbum aufgenommen haben.
(01.06.2012)
Impulse im neuen Jahrtausend ist anscheinend nicht mehr als ein Etikett, mit dem Universal bestimmte Jazzplatten verkauft. Auf jeden Fall gibt es keine überschaubaren Bestellnummern mehr, die nur für das Label gelten (genauso wie bei Blue Note!)
(04.01.2013)
Mehr ...