Das Album des Jahres
Jackson Browne: "Late For The Sky" (Asylum, Sept. 1974)
Mein absolutes Lieblingsalbum von Jackson Browne, vielleicht sogar eines meines Lieblingsalben überhaupt, das ich damals, wie viele andere wunderbare Musik, in der Radiosendung "Night Flight" von Alan Bangs kennen gelernt habe. Der Titel "Fountain Of Sorrow" hat mich damals nachts am Radio total beeindruckt, ist aber nur einer von vielen sehr guten Songs. Aus der Begleitband muss David Lindley hervorgehoben werden, der hier absolut göttlich spielt.
Mehr ...
weitere Highlights ...
Brainstorm: "Second Smile" (Intercord/Spiegelei, Jan. 1974)
Lost & Found!
(27.06.2008)
Herbie Hancock: "Head Hunters" (Columbia, Jan. 1974)
Eigentlich sind Funk- und Jazzrock nicht meine Baustellen, aber an diesem Album von Ex-Miles-Davis-Keyboarder Herbie Hancock kommt man kaum vorbei, denn ES ROCKT! Und das ganz ohne E-Gitarren! Stark ist auch die Intro zur Neuauflage seines Klassikers "Watermelon Man" aus den 60ern, gespielt auf einer Okarina. Oder ist das doch ein Synthie? Egal!
Mehr ...
Gram Parsons: "Grievous Angel" (Reprise, Jan. 1974)
Die Veröffentlichung seines zweiten Soloalbums hatte er nicht mehr erlebt. Kurz nach den Aufnahmen September 1973 starb Parsons den typischen Rock'n'Roll-Tod (Drogen...) und hinterließ eine wunderbare Platte mit wunderbaren Liedern: "Brass Buttons", "$1000 Wedding" und das Duett mit

Emmylou Harris

: "Love Hurts".
Mehr ...
Ducks Deluxe (RCA, Feb. 1974)
Das unübertroffene Debüt der Band! Die Keimzelle der Tyla Gang (Sean Tyla), der Motors (Nick Garvey) und Graham Parkers Begleitband The Rumour (Martin Belmont). Pubrock at it's best!
The Ducks Deluxe's debut record may be the pinnacle of the pub rock genre. Its 12 cuts hold up as exciting, textbook rock & roll, released at a time when mainstream rock had forsaken its roots. Ducks Deluxe is filled with minor classics, from the driving "Don't Mind Rockin' Tonite" and "Coast to Coast," to the New Orleans R&B of "Daddy Put the Bomp." (J.P. Ollio)
Bob Dylan & The Band: "Planet Waves" (Elektra/Asylum, Feb. 1974)
Die Reunion von Dylan und seiner besten Begleitband nach einer mehrjährigen Unterbrechung führte zu diesem Studioalbum und einer sehr erfolgreichen Tournee mit anschließendem Livealbum. Für mich ist bis heute unerklärlich, warum diese Platte als eine der schwächeren Dylan-Platten eingeschätzt wird: "Going, Going, Gone" und "Forever Young" gehören zu den besten Songs von Dylan. Außerdem spielen Levon Helm, Rick Danko, Garth Hudson, Robbie Robertson und Richard Manual wie immer traumwandlerisch zusammen.
Humble Pie: "Thunderbox" (A&M, Feb. 1974)
Dieses Pie-Album habe ich damals im Weseler Kaufhof für einen 5er vom Wühltisch ergattert - ich muss zugeben, hauptsächlich wegen des Innencovers (benutzt eure Maus!), denn Steve Marriott, Clem Clempson & Co. waren mir damals kaum ein Begriff. Die Musik auf der Platte ist schwärzester Soulrock von einer weißen Band und war damals eigentlich überhaupt nicht nach meinem Geschmack. Erst viel später habe ich die tollen Soulsongs zu schätzen gelernt: "Groovin' With Jesus" (Gene Barge), "Anna" (Arthur Alexander), "I Can't Stand The Rain" und "99 Pounds" (Ann Peebles), "Drift Away" (Dobie Gray) etc.
King Crimson: "Starless And Bible Black" (Island/EG, Feb. 1974)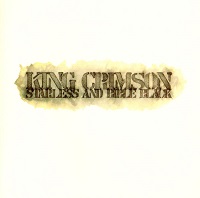 Mehr ...
Loudon Wainwright III: "Attempted Moustache" (Columbia, Feb. 1974)
Loudon wurde in den 70ern als einer der vielen neuen "Dylans" gehandelt, war aber eigentlich immer nur "Loudon". Dies ist sein 4. Album und enthält einige seiner bekanntesten Songs: "Swimming Song" (gab's mal in deutsch von Cochise: wer kennt die noch?), "Down Drinking At The Bar", "The Man Who Couldn't Cry" (gibt's 'ne tolle Version von Johnny Cash!). Außerdem covert er selber "Come A Long Way" von seiner damaligen Frau Kate McGarrigle. In der Begleitung die damalige Nashville-Mafia (Mack Gayden, Reggie Young, Pig Robbins, Johnny Christopher, Tommy Cogbill, Kenny Buttrey u.a.), produziert hat der Dylan-Spezi Bob Johnston.
Steely Dan: "Pretzel Logic" (ABC, März 1974)
Drittes Album einer der wichtigsten Bands der 70er und auch einer meiner Lieblingsbands! Gleichzeitig ist es auch das letzte Album als "Band im herkömmlichen Sinne": Nach einer langen, anstrengenden und frustrierenden Tournee zu diesem Album brach die Truppe auseinander: Gitarrist Jeff Baxter und Drummer Jim Hodder waren weg, nur der Gitarrist Dennis Diaz kam auch auf dem nächsten Album "Katy Lied" (1975) noch gelegentlich zum Einsatz. Danach war Steely Dan nur noch ein Studioprojekt, bestehend aus den Songschreibern Walter Becker (Bass, Gitarre) und Donald Fagan (Gesang, Keyboards). Zu unser aller Glück hatte sich ABC damals darauf eingelassen, weshalb es in der Zukunft noch viele tolle Steely Dan-Alben geben würde. "Pretzel Logic" war zu Unrecht für mich lange ein übersehenes Steely Dan-Album, denn ich hatte die Band erst mit "Katy Lied" kennen gelernt und kannte von den drei Vorgängern eigentlich nur das Debüt "Can't Buy Thrill" (1972) mit den Hits "Do It Again" und "Reeling In The Years". Im Nachhinein betrachtet ist aber auch dieses Album nicht zu verachten und enthält ein paar exzellente Songs, z.B. den Hit "Rikki Don't Lose That Number" und "Barrytown".
War: "Live!" (United Artists, März 1974)
Sie begannen als Begleitband von Eric Burdon, konnten sich aber ähnlich wie The Band schnell von ihrem Vorsänger emanzipieren und brachten eine Reihe erfolgreicher Alben unter eigenem Namen heraus. Auffällig in dieser ansonsten "schwarzen" Truppe war immer Lee Oskar, ein dänischer (!) Mundharmonika-Virtuose, der zusammen mit dem Saxofonisten Charles Miller starke "Bläsersätze" spielte. Dieses Live-Doppelalbum habe ich mir damals nach einem tollen Auftritt der Truppe im Fernsehen gekauft (muss wohl Beatclub oder Musikladen gewesen sein).
Mehr ...
Jesse Colin Young: "Light Shine" (Warner, März 1974)
Leider ist dieser Mann bei uns völlig unbekannt! Spielte mal Ende der 60er in einer der ersten wichtigen "Westcoast-Hippie-Bands", den Youngbloods. Die kennt hier aber auch keiner. Wiederveröffentlichungen auf CD sind wohl im Moment nicht verfügbar oder schweineteuer. Als die Platten in den 70ern raus kamen gingen sie völlig an mir vorbei. Ich hatte aber das Glück, bei einem Freund Ende der 70er das Album "Song For Juli" von 1973 zu entdecken: wunderbar entspannte Westcoastklänge gibt es da zu hören. In den kommenden Jahren - noch vor Einführung der CDs - konnte ich die meisten seiner Soloalben dann aus irgendwelchen Grabbelkisten ziehen. Solltet Ihr also irgendwas von ihm im 2nd-Hand-Plattenladen eures Vertrauens finden: SOFORT KAUFEN!!!
Mehr ...
Miles Davis: "Big Fun" (Columbia, April 1974)
Ein wunderbares Doppelalbum mit gerade einmal vier Liedern, jedes deutlich über 20 Minuten. Aufnahmen von November 1969 bis Juni 1972 - wahrscheinlich Outtakes von "Bitches Brew" bis "On The Corner".


(01.04.2016)
Mehr ...
Joni Mitchell: "Court And Spark" (Elektra/Asylum, April 1974)
Eines der vielen Klassealben von Joni Mitchell. Hier ist die Jazzorientierung zum ersten Mal deutlich zu erkennen: die Begleitband wird weitestgehend von den Crusaders gestellt (Wilton Felder, Joe Sample und Larry Carlton).
Richard & Linda Thompson: "I Want To See The Bright Lights Tonight" (Island, April 1974)
Diese erste Veröffentlichung vom Ex-Fairport Convention-Gitarristen zusammen mit seiner Frau Linda gilt allgemein als Meilenstein des Folkrock: gigantische Lieder von Richard (ich weiß gar nicht, welches ich besonders hervorheben soll), beeindruckender Gesang des Paares und ein tolles Ensemblespiel, bei dem Richards Gitarre herausragt. Als Gäste u. a. dabei: die Fairport-Kollegen Simon Nicol und Trevor Lucas, sowie Richard Harvey und Brian Gulland von Gryphon.
Mehr ...
Robert Calvert: "Captain Lockheed & The Starfighters" (United Artists, Mai 1974)
ACHTUNG! Ein KONZEPTALBUM? Ein neues HAWKWIND-Album? Ein HÖRSPIEL? Alles irgendwie richtig! Bob Calvert, Teilzeit-Lyriker und -sänger von Hawkwind, hatte die damals zahlreichen Starfighter-Abstürze und die Verstrickungen der Politiker zum Thema seines Solodebüts gemacht. Weshalb auch Franz-Josef Strauss hier (wahrscheinlich erstmalig) zur Hauptfiguren einer britischen Rockplatte wurde. Kippt 4 Teile Hawkwind (bis auf den ausgestiegenen Dikmik sind alle dabei), 4 Teile Hörspiel und je 1 Teil Pink Fairies (Paul Rudolph und Twink) und Arthur Brown in einen Topf, rührt um und würzt das Ganze mit ein bisschen Eno - und Ihr wisst, wie das klingt!
Mehr ...
Man: "Rhinos, Winos + Lunatics" (United Artists, Mai 1974)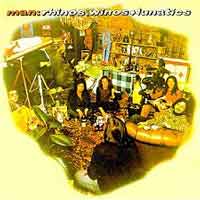 Musikalisch sicherlich einer der Höhepunkte in der langen Bandgeschichte. Das Bandkarussell hatte sich mal wieder gedreht, was bislang konstante Höchstleistungen im Studio verhinderte. Von der alten Truppe blieben nur Micky Jones (g,v) und Terry Williams (dr) übrig. Deke Leonard (g,v) kehrte von seinem Iceberg-Projekt zurück (und blieb dieses mal!), neu dazu kamen von der aufgelösten Band Help Yourself Keyboarder Malcolm Morley und Bassist Ken Whaley.
(ca. 2005)
Gerade eben höre ich das Album zum ersten mal wieder nach langer Zeit - und zwar aus dem leicht peinlichen Grund, dass ich es mir gerade als MP3s besorgt habe. Tja - der Mensch ist halt faul und schwach. Auf jeden Fall fällt es mir mal wieder auf, dass das tatsächlich eines der allerbesten Alben der Band ist. Lichtjahre besser als das, was Martin Ace und seine Sohnemann da kürzlich unter dem Etikett Man "verbrochen" haben.
(27.10. 2009)
Mehr ...
"Bad Company" (Swan Song, Juni 1974)
Nach dem Ende von Free taten sich Sänger Paul Rodgers und Drummer Simon Kirke mit dem Bassisten Boz Burrell (Ex-King Crimson, sang und spielte auf dem 1971er Werk "Islands") und dem Gitarristen Mick Ralphs (Ex-Mott The Hoople) zusammen und waren sogar erfolgreicher als bei Free (abgesehen vielleicht von deren Hit "All Right Now"). Gutgemachter Hardrock mit Popeinschlag und Gott sei dank kein dumpfes Heavymetalgebräu.
Mehr ...
Jerry Garcia: "Garcia (Compliments)" (Round, Juni 1974)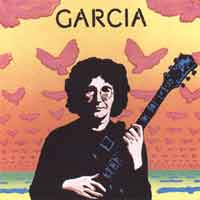 Auch Jerrys zweites Soloalbum heißt wieder einfach nur "Garcia". Doch diesmal gibt es keine eigenen neuen Songs, die ja sonst in der Zusammenarbeit mit Texter Robert Hunter entstehen (und oft auch den Weg in das Dead-Repertoire finden), sondern Jerry Garcia wirkt "nur" als Sänger und Sologitarrist für eine Reihe mehr ("Let's Spend The Night Together" von Jagger/Richards) oder weniger (Irving Berlins "Russian Lullaby") bekannter Fremdkompositionen, die von Stammbassist John Kahn als verantwortlichem Produzenten vorgeschlagen und nach Jerry's Zustimmung mit einer großen Gruppe von Studiomusikern (neben Kahn und Merl Saunders aus der Jerry-Garcia-Band waren das der Elvis-Trommler Ron Tutt, der danach fest in die JG-Band einstieg, die Gitarrenlegenden Larry Carlton und Ben Benay, Pianist Michael Omartian und viele andere) in Los Angeles aufgenommen wurden, meist in Abwesenheit des derweil mit den Dead tourenden Gitarristen. Fehlende psychedelische Akzente (10 relativ kurze Lieder mit nur kurzen Gitarrensoli, Geigen, Holzbläser, etc.), sowie Song- und Musikerauswahl haben das Album nicht zu den unter den Deadheads besonders beliebten Garcia-Veröffentlichungen gemacht. Auch war die Platte in den späten 70ern/ frühen 80ern schwer zu bekommen (ich habe mir mit viel Aufwand eine teure japanische Importplatte besorgt und war zuerst auch ein bischen enttäuscht!). Aus der Distanz heraus und inzwischen längst als CD wiederveröffentlicht muss ich aber sagen: ein sehr schöne Platte mit schönen, meist sehr altmodischen Songs!


(07.07.2004)
Mehr ...
The Grateful Dead: "From The Mars Hotel" (Grateful Dead Rec., Juni 1974)
Nicht mein Lieblinxalbum der Band, aber eigentlich doch ganz schön! Kleine Besonderheit: es gibt gleich zwei vom Bassisten Phil Lesh komponierte und gesungene Lieder ("Unbroken Chain" mit Synthesizereinlagen von Lesh-Spezie Ned Lagin und der bizarre Countrysong "Pride Of Cucamonga" mit der Pedalsteel des späteren Doobie Brothers John McFee).
Zwei Garcia-Beiträge sind sehr gelungen: "Ship Of Fools" und "China Doll", zwei weitere dagegen eher nicht, weil für meinen Geschmack zu plump rockend ("U.S. Blues" und "Loose Lucy"). Der einzige Beitrag von Bob Weir ("Money Money") fällt leider auch in die letzte Kategorie.
"Merl Saunders" (Fantasy, Juni 1974)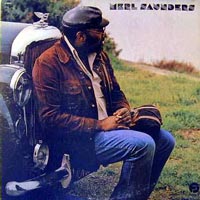 Vielleicht ist das titellose dritte nicht das beste Soloalbum des Organisten aus dem Grateful Dead Umfeld, aber auf jeden Fall das erste, das ich damals in den frühen 80ern in der Grabbelkiste eines Plattenladens finden konnte. Schöner Funk mit guten, alten Keyboardssounds (Hammond! Hohner D-6! Rhodes!), schöne Flöten und Saxofoneinlagen von Martin Fierro. Nur Singen kann Saunders leider nicht, was er aber auch nur einmal versucht. Dieses mal ohne Jerry Garcia an der Gitarre, was aber nicht wirklich stört.


(13.07.2009)
Robert Wyatt: "Rock Bottom" (Virgin, Juni 1974)
Mehr ...
Kevin Ayers - John Cale - Eno - Nico: "June 1, 1974" (Island, Juli 1974)
Das muss damals am 1. Juni ein tolles Konzert gewesen sein. Der Ex-Soft Machine-Sänger Kevin Ayers lud die verwandten Seelen John Cale und Nico (Ex-Velvet Underground) und Brian Eno (Ex-Roxy Music) ein. Man musizierte getrennt und z.T. zusammen. Sehr schön sind zwei Coverversionen: Nico "singt" Jim Morrisons "The End", John Cale bringt "Heartbreak Hotel" (Elvis Presley) in neue Dimensionen.
Mehr ...
Ronnie Lane's Slim Chance: "Anymore For Anymore" (GM, Juli 1974)
Nach seinem Ausstieg bei den Faces kaufte Ronnie Lane ein Zirkuszelt, um mit seiner Band Slim Chance über die Dörfer zu ziehen. Die Sache war leider ein finanzielles Fiasko, aber es entstanden in dieser Zeit ein paar schöne Alben, von denen mir dieses erste am besten gefällt. Zur Band gehörten anfangs auch Graham Lyle und Bernie Gallagher, die später als Duo und Songschreiber sehr erfolgreich wurden. Die Musik könnte man als "English Country Music" bezeichnen.
Mehr ...
John Stewart: "The Phoenix Concert" (RCA, Juli 1974)
Die Konzerte, welche John Stewart im März 1974 in Phoenix spielte, gelten als ein Meilenstein in seiner langjährigen Karriere. Es entstand ein Konzertmitschnitt, der locker in eine Reihe mit "Running On Empty" und "Four-Way-Street" gestellt werden kann. "The Pirates Of Stone County Road", "July You're A Woman" und "California Bloodlines" gehören zu den bekannteren Titeln eines durchgängig guten Albums.
Brinsley Schwarz: "New Favourites" (United Artists, Juli 1974)
Die letzte Platte der Band um den Sänger, Songwriter und Bassisten Nick Lowe wurde von Dave Edmunds produziert und enthält mit "(What's So Funny About) Peace, Love And Understanding" den Song, der durch die Coverversion von Curtis Stigers vom "Bodyguard-Soundtrack" weltbekannt wurde und sicherlich nicht unerheblich zu Nick Lowe's Rentensicherung beiträgt.
Mehr ...
Jan Garbarek & Bobo Stenson: "Witchi-Tai-To" (ECM, Juli 1974)
Ende der 70er war ich in einer heftigen Jazzphase, in der ich mit meinen Kumpels vor allem ECM-Platten gehört habe (und damals den Punk verschlafen habe - aber das ist eine andere Geschichte). Jan Garbarek und Bobo Stensons Platte mit dem Titelsong aus der Feder von Jim Pepper und dem Revolutionslied "Hasta Siempre" ist mir aus dieser Zeit besonders gut in Erinnerung.
Neil Young: "On The Beach" (Reprise, Juli 1974)
Skandalös: "On The Beach" ist eine der besten Neil Young-Platten - und es gibt sie immer noch nicht auf CD: ich hab mir deshalb jetzt selber eine CD-Version gebastelt, damit ich sie auch im Auto hören kann. Allen denen, die Herrn Young nur von seinem Hitalbum "Harvest" her kennen, ist diese Platte allerdings nicht zu empfehlen: sie ist wunderbar depressiv und völlig unkommerziell. Zu meiner Schande muss ich gestehen, dass auch ich sie damals kurz nach Harvest nicht verstanden habe und sie erst Jahre später zu schätzen lernte.
Inzwischen schon! Vielleicht musste ich aber erst meine Privat-CD brennen, damit die "echte" wiederververöffentlicht wurde! Was? Ihr kennt doch sicherlich die Geschichte von dem Schlag eines Schmetterlingsflügels über kosmische Zusammenhänge ...
(10.08.2003)
Mehr ...
Leonard Cohen: "New Skin For The Old Ceremony" (Columbia, Aug. 1974)
Dies ist das erste Album, was ich damals von dem kanadischen Poeten gehört habe. Da ich auch kein sonderlicher Kenner der Materie bin, weiß ich nicht, ob das jetzt ein "wichtiges" Cohen-Album ist oder nicht. Es enthält auf jeden Fall einige gute Songs, die ich nach langen Jahren des Nichthörens immer noch mehr oder weniger fehlerfrei im Ohr habe: "Is This What You Wanted", natürlich "Lover, Lover, Lover" und "Who By Fire", aber auch "Why Don´t You Try".
Ian Matthews: "Journeys From Gospel Oak" (Mooncrest, Aug. 1974)
Ein unterbewertetes Album, entstanden bereits 1972 zur Erfüllung des Solovertrags bei Vertigo, während Matthews bereits mit seiner neuen Band Plainsong beschäftigt war und dafür auch schon einen Vertrag bei Elektra unterzeichnet hatte. Das Budget für "Journeys..." war entsprechend klein und am Ende wurde das Produkt an die kleine Firma Mooncrest verkauft, die es erst 1974 veröffentlichte. Zu der Zeit war für Matthews auch Plainsong schon längst wieder Geschichte und es gab mit "Valley Hi" und "Someday You Eat The Bear.." bereits 2 neue Alben von Matthews. Was bleibt? Trotz allem ein schönes Album mit kleiner, aber feiner Band (Andy Roberts von Plainsong an der akustischen und Jerry Donahue von Fotheringay und Fairport Convention an der elektrischen Gitarre, Timi Donald am Schlagzeug und Pat Donaldson von Fotheringay am Bass) und gutem Songmaterial u.a. von Tim Hardin, Mickey Newbury, Jimmy Webb, Paul Siebel und Merl Haggard.
Hawkwind: "Hall Of The Mountain Grill" (United Artists, Sept. 1974)
Der Titel bringt Richard Wagner und eine Imbissstube zusammen: vielleicht etwas bizarr - aber gar nicht so falsch! Ein eher unbekanntes, aber sehr schönes Album meiner alten Helden.
Little Feat: "Feats Don't Fail Me Now" (Warner, Sept. 1974)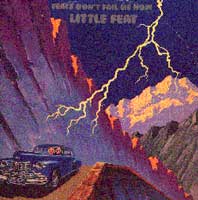 Bis auf Little Feat (und vielleicht noch Steely Dan) müsste man die Mitsiebziger (ca. 1974-75) als das absolute Jammertal der Rockmusik bezeichnen, was auch dieses Album wieder einrucksvoll bestätigte, auf dem man eigentlich keinen der tollen Songs besonders hervorheben muss.
The Neutrons: "Black Hole Star " (United Artists, Sept. 1974)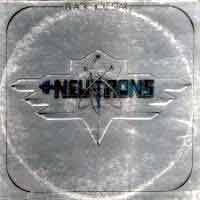 Ein interessanter Man-Ableger mit Phil Ryan (keyb) und Will Youatt (g) und John Weathers (dr).
Robert Palmer: "Sneakin' Sally Thru The Alley" (Island, Sept. 1974)
Mal wieder ein Fund aus der Grabbelkiste!
Mehr ...
Carlos Santana & Alice Coltrane: "Illuminations" (Columbia, Sept. 1974)
Carlos und die Jazzharfinistin und Witwe des legendären Saxofonisten kamen sich möglicherweise näher, als beide beim Guru Sri Chinmoy (oder so ähnlich) abhingen, aber sicherlich eher aus musikalischen Gründen, denn schon auf "Love, Devotion & Surrender" seiner Zusammenarbeit mit John McLaughlin, wurde Santanas Begeisterung für die Musik John Coltranes deutlich. Und weil die Rockband Santana damals Unmengen von Platten verkaufte und es noch keine Krise der Musikindustrie gab wurde ihm wohl von seinen Chefs bei CBS dieses "unkommerzielle" Jazzalbum gestattet. Quasi, um den Star bei Laune zu halten. Auch ich fand die Platte bei der Veröffentlichung doof, bzw. hab sie nicht verstanden - ich war dafür einfach noch zu jung. Kürzlich hab ich sie für den Preis von etwa zwei Glas Bier bei 2001 entdeckt und gekauft. Jetzt muß ich klar geststellen: gute Platte. U.a. mit Jack DeJohnette und Dave Holland, sowie der Rhythmus & Rasseltruppe von Santana.


(ca. 2003)
Starry Eyed & Laughing (Columbia, Sept. 1974)
Benannt nach einer Dylan-Textzeile und mit einem hauptamtlichen Rickenbacker-12string Gitarristen sind die Byrds-Vergleiche bei dieser englischen Band natürlich unvermeidlich. Aber: es gibt ausschließlich eigenes hochkarätiges Songmaterial, das seine historischen Referenzen nicht verleugnet. Außerdem klingt die Ricky hier besser als jemals bei Roger McGuinn geklungen hat. Es gibt auch ein paar interessante musikalische Gäste: Englands Pedalsteel-Legende B.J.Cole, Lindisfarnes Mandolinenspieler Ray Jackson (der ja auch schon Rolf Stuttgarts "Maggie May" veredelt hat) und Gitarrist/Komponist Russ Ballard von Argent am Piano.
Die im Covertext gezeigte Euphorie hat leider zu keiner großen Karriere gereicht. Im Jahr 1975 gab's zwar noch mit "Thought Talk" ein ebenso gutes Nachfolgeralbum und sogar einen Fernsehauftritt im ARD (Musikladen? Musiksack? Oder wie die Sendung als Vorläufer zum Rockpalast auch immer geheißen hat), dann war Schluss. Es hat im Grunde noch nicht mal zu einer Fußnote in der Rockgeschichte gereicht, denn in kaum einem Rocklexikon kommen sie vor - das ist sehr schade und völlig ungerecht. Natürlich gibt's auch bisher keine CD-Wiederveröffentlichung, weshalb ich mir genauso wie bei Neil Youngs "On The Beach" und "Time Fades Away" eine eigene Starry Eyed-CD mit beiden Alben gebastelt habe. Immerhin gibt es aber eine informative Internetseite dazu.
Mehr ...
Supertramp: "Crime Of The Century" (A&M, Sept. 1974)
An dieser Platte kam man 1974 eigentlich nicht vorbei: Supertramp schufen ein wunderbares Album mit tollen Songs und vor allem einem tollen Sound (zwei starke Sänger/Songschreiber, die Mundharmonika, aber vor allem das Wurlitzer-Piano). Danach haben sie diese Erfolgsformel aber zu Tode geritten und wurden dabei zu Weltstars. Was bleibt, ist dieses eine Album, das man auch heute noch mit Begeisterung hören kann.
Traffic: "When The Eagle Flies" (Island, Sept. 1974)
Der Flug des Adler war der Schwanengesang von Traffic: danach startete Steve Winwood seine Solokarriere, hat dabei aber m. E. nie mehr die Qualität von Traffic erreicht. "Dream Gerard" mit dem tollen Saxofonspiel von Chris Wood war damals ein echter Tanzbodenfeger in unserer Lieblingsrockdisco "Old Daddy" in Duisburg (die gibt's immer noch!)
John Cale: "Fear" (Island, Okt. 1974)
Cale erste Platte bei Island (wenn man mal "June, 1st" außen vor lässt) gilt zu Recht als eine seiner besten. Besonders gerne mag ich das Lied "Buffalo Ballet", das auch lange im Repertoire von Waiting For Louise war.
Mehr ...
Gene Clark: "No Other" (Elektra/Asylum, Okt. 1974)
Dies ist ganz eindeutig das beste Album des Ex-Byrd! Genial überproduziert: wie bei "Sgt. Pepper" stimmt jeder Song. Und ähnlich wie Jackson Browne's "Late For The Sky" sollte man dies Platte unbedingt komplett durchhören! Eine meiner allerliebsten Platten für die einsame Insel. Leider sah es die Plattenfirma nicht so, machte keine Promotion und schmiss Gene Clark bald danach raus. Unbegreiflich!
Mehr ...
Ducks Deluxe: "Taxi To Terminal Zone" (RCA, Okt. 1974)
Neben Brinsley Schwarz galten die Luxusenten als wichtigste Band der englischen Pubrockszene. Ohne selber kommerziell wirklich erfolgreich zu sein, waren sie aber vor allem das Sprungbrett für Folgekarrieren: Sänger Sean Tyla (vorher Roadie bei Help Yourself) konnte mehr oder weniger erfolgreich die Tyla Gang in's Rennen schicken, Gitarrist Martin Belmont spielte zuerst lange Jahre für Graham Parker und anschließend für Nick Lowe. Am erfolgreichsten waren aber Nick Garvey und Andy Mcmasters, die mit den Motors mehrere Hits (z.B. "Airport") landen konnten.
Jan Garbarek/Keith Jarrett: "Belonging" (ECM, Okt. 1974)
Eine der ersten ECM-Jazzplatten, die ich Mitte der 70er gehört habe und immer noch einer meiner Favoriten aus dieser Zeit. Der amerikanische Wunderpianist Keith Jarrett nahm zusammen mit dem norwegischen Saxofonisten Jan Garbarek und dessen skandinavischer Rhythmusgruppe (Palle Danielsson am Bass und Jon Christensen am Schlagzeug) einige seiner besten Stücke auf. Gefällt mir besser als sein viel berühmteres Solo-Live-Doppelalbum "The Köln Konzert"!
King Crimson: "Red" (Island/EG, Okt. 1974)
Mehr ...
Kraan: "Andy Nogger" (Intercord/Spiegelei, Okt. 1974)
Drittes Album der deutschen Band, die sich elegant zwischen Kraut- und Jazzrock bewegte. Gleichzeitig letztes Album der "klassischen" Quartettbesetzung mit Hellmut Hattler (Bass), Peter Wohlbrandt (Gitarre), Jan Fride Wohlbrandt (Schlagzeug) und Johannes Pappert (Altsaxofon).


(10.03.2017)
Mehr ...
Man: "Slow Motion" (United Artists, Okt. 1974)
Eigentlich war 1974 ja eher ein Tiefpunkt der Rockmusik - und Man haben mal wieder alles falsch gemacht, indem sie genau in diesem Jahr gleich zwei Alben - zwei ihrer besten! - veröffentlicht haben.
Interessanterweise gab's zur Abwechselung mal keinen Besetzungswechsel, sondern nur einen "Abgang" zu vermelden: Malcolm Morley, der Keyboarder, hatte sie nach dem letzten Album vom Frühjahr ("Rhinos...") bereits wieder verlassen. Das konnte natürlich nicht lange halten: auf der nächsten Tournee in 1975 stand bereits wieder eine andere Besetzung auf der Bühne, dokumentiert auf dem wunderbaren Livealbum "Maximum Darkness".
Mehr ...
Van Morrison: "Veedon Fleece" (Warner, Okt. 1974)
Nach einem kleinen "Durchhänger" (die beiden Vorgängeralben "Saint Dominic's Preview" und "Hard Nose The Highway" erreichten nicht ganz die Klasse von "Moondance" oder "Tupelo Honey", sind aber immer noch besser als das meiste andere aus dieser Zeit!) war Van Morrison mit diesem Album wieder voll da. Erstmalig zeichnete sich hier seine Vorliebe für keltische Themen ab ("Streets Of Arklow", "County Fair").
Ougenweide: "All Die Weil Ich Mag" (Polydor, Okt. 1974)
An dieser Platte (Album Nr. 2 der Band) hängt mein Herz immer noch ein wenig, denn es ist die erste, die ich mir damals von der Band gekauft habe. Mitte der 70er habe ich die Minnerocker dann sehr intensiv gehört, um sie danach aber wieder komplett aus meinen Hörgewohnheiten zu verdrängen. Jetzt aus der Distanz kann ich es etwas gelassener betrachten: eigentlich ist das eine ganz nette Platte!
PS: der restliche deutsche Folk(rock) aus dieser Zeit (Fiedel Michel, Liederjan, Singspiel, Elster Silberflug, Zupfgeigenzumsel und wie sie alle hießen) kann mir nach wie vor gestohlen bleiben!
(ca.2005)
Vor kurzem erschien tatsächlich mit "Herzsprung" ein neues Ougenweide-Album -und sogar ein richtig gutes! Ich habe jetzt sogar die alten Platten herausgekramt und muss mein obiges Urteil revidieren: "All Die Weil Ich Mag" gefällt mir mehr als nur "ein wenig": Ich kann sogar alle anderen Alben aus der Frühzeit der Band (also aus der Zeit von 1973 bis 1976) wieder richtig geniessen! Es ist schon komisch: vor ca. 35 Jahren fand ich dier Band einmal richtig klasse, vor 30 Jahren war die Liebe dann deutlich abgekühlt (was nicht nur an mir, sondern an den gleichzeitig modernen und trotzdem zu Zeiten der NDW anachronistischen Früh80er-Spätwerken der Band liegt!). Vor 20 und auch noch vor 10 Jahren haben sie mich überhaupt nicht interessiert, aber jetzt ist die Band zurück und alles passt wieder gut zusammen. Ein wenid unheimlich ist dabei, dass ich manche Lieder, obwohl teilweise 30 Jahre nicht mehr gehört, noch so gut im Gedächtnis habe, dass ich auch mittelhochdeutsche Texte noch mitsingen kann und mir ganze Instrumentalpassagen noch vollkommen vertraut sind.
(17.07.2010)
Randy Newman: "Good Old Boys" (Reprise, Okt. 1974)
Nur eines von Newmans zahlreichen hochkarätigen Alben aus den 70ern ...
Mehr ...
Ace: "Five-A-Side" (Anchor, Nov. 1974)
Ace wurden von Bam King, dem ehemaligen Gitarristen von The Action und Mighty Baby gegründet und waren wie Brinsley Schwarz ein Bestandteil der englischen Pubrockszene, hatten aber mit "How Long", aus der Feder ihres Sängers Paul Carrack, direkt einen Welthit. Sie machten danach noch zwei Alben und versuchten, in den USA Fuß zu fassen. Das gelang leider nicht und sie verloren zusätzlich ihr heimischen "Kneipenpublikum". Paul Carrack hat später für viele Bands gesungen und georgelt (Frankie Miller, Roxy Music, The Smiths, Squeeze, Nick Lowe, Mike & The Mechanics, etc.) und immer mal wieder eine Solokarriere versucht (und dabei noch mehrmals "How Long" aufgenommen).
Bonnie Raitt: "Streetlights" (Warner, Nov. 1974)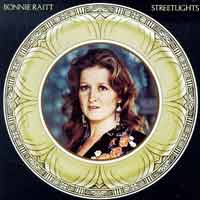 Eines meiner ersten Alben, das ich von Bonnie Raitt zeitgleich mit ihrem "No Nukes"-Auftritt entdeckt habe. Enthält die definitive Version von John Prines "Angel from Montgomery". Das wird sicherlich auch Mr. Prine neidlos anerkennen. Außerdem "Rainy Day Man" von James Taylor, "That Song About The Midway" von Joni Mitchell und "Ain't Nobody Home" von Jerry Ragovoy, der auch für die bluesig-soulige Produktion verantwortlich zeichnet.
Mehr ...
Linda Ronstadt: "Heart Like A Wheel" (Capitol, Nov. 1974)
Linda Ronstadt galt in den 70ern als die Rocksängerin schlechthin, wenn ihre Musik auch weniger Rock und mehr Country bzw. Singer/Songwriter ist. Zwar schreibt sie so gut wie keine eigenen Songs, hat aber wie Tom Rush oder Judy Collins das Talent, gute Songs bisher unbekannter Autoren zu entdecken und zu veredeln. Viele Künstler verdanken ihre Karriere dem Sachverhalt, von Linda Ronstadt gecovert worden zu sein. Auf dieser, ihrer meiner Meinung nach besten Platte, machte Linda uns mit dem Titelsong zum ersten mal mit der Musik von Anna McGarrigle vertraut, bevor Anna mit ihrer Schwester Kate im nächsten Jahr selber eine Platte veröffentlichen konnte ("Kate & Anna McGarrigle"). Weitere hochkarätige Songschreiber auf dieser Platte: John David Souther ("Faithless Love"), Paul Anka, Hank Williams, Dan Penn, Phil Everly, James Taylor etc.
Roxy Music: "Country Life" (Island/EG, Nov. 1974)
Grabbelkiste!!


(19.07.2009)
Mehr ...
Santana: "Borboletta" (Columbia, Nov. 1974)
Meiner Meinung nach die letzte richtig gute Santanaplatte. Zwar nicht so stark wie "Caravanserai" und "Welcome" - aber immerhin ...
Dr. Feelgood: "Down By The Jetty" (United Artists, Dez. 1974)
Das Debüt einer der besten britischen R&B-Bands mit dem Sänger Lee Brilleaux und dem genialen Gitarristen Wilko Johnson, von Vic Maile witzigerweise in Mono produziert. Bereits mit einigen der späteren Konzertklassiker aus der Feder von Wilko ("Roxette", "20 Yards Behind" und "She Does It Right"), sowie Coverversionen von John Lee Hooker und Mickey Jupp. Besonders gut gefällt mir der live eingespielte Gassenhauer "Tequila", bei dem sich Bob Andrews und Brinsley Schwarz kurz nach dem Split ihrer Stammband Brinsley Schwarz und noch vor der Gründung von Graham Parker & The Rumour" als dilettantischer, aber hingebungsvoller Bläsersatz präsentieren!
Mehr ...
"Asleep At The Wheel" (Epic, 1974)
Neben Commander Cody & The Lost Planet Airmen war es Ende der 60er/Anfang der 70er vor allem diese Truppe, die es schaffte, Hippies und Rednecks gemeinsam zum Tanzen zu kriegen! Asleep At The Wheel gelten als die einzig wahren Erben von Bob Wills, dem König des Texas-Swings! Auf diesem Album #2 gibt's solche Knaller wie "Choo Choo Ch'Boogie" (Louie Jordan) und "Jumpin' At The Woodside" (Count Basie).
"They really pick up the pace on this album, which is a stone cold classic. Almost every song on here is first-rate... maybe even better! Includes their fab version of Louis Jordan's "Choo-Choo Ch'boogie," and another great R&B cover, the astonishingly scathing "Bloodshot Eyes." The Wheel also get in their country licks, although most of the hick tunes are originals, rather than cover tunes. Chris O'Connell's somewhat shaky vocals grace several songs, but they match the material perfectly, and this is one of her best efforts. In fact, this is probably Asleep At The Wheel's best album... Highly recommended!"
Chilli Willi & Red Hot Peppers: "Bongos Over Balham" (Mooncrest, 1974)
Obskure Pubrockband um Phil Lithman (später als Snakefinger bekannt durch seine Zusammenarbeit u. a. mit den Residents) und dem Ex-Mighty Baby Gitarristen Martin Stone.
Billy Cobham: "Crosswinds" (Atlantic, 1974)
Gefunden in der Grabbelkiste!


(16.11.2012)
Mehr ...
Commander Cody & His Lost Planet Airmen: "Live From Deep In The Heart Of Texas" (MCA/Paramount, 1974)
Mit diesem Livealbum haben es die Jungs um den guten alten Commander geschafft, Country und Western Swing in die Herzen von Hippies zu bringen. Andererseits wurden sie in Nashville dafür gehasst: Hippies klauen uns unsere Musik!
Ry Cooder: "Paradise And Lunch" (Reprise, 1974)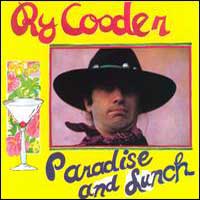 Mehr ...
Elster Silberflug: "Ich Fahr Dahin" (Hansa, 1974)
Mitte der 70er, also noch in jungen Jahren, hatte ich einen kurzen, aber heftigen Flirt mit deutschsprachiger Folklore. Ougenweide, Liederjan, Singspiel, Scheytholz und eben auch Elster Silberflug hiessen diese Bands, die dann gerne auch mit dem furchtbaren Etikett Deutsch Folk (so steht's sogar auf der Coverrückseite von "Ich Fahr Dahin") versehen wurden.
Lange hielt meine erste "Folkphase" nicht an. Ebenfalls sehr lange habe ich diese Platten schon nicht mehr herausgekramt, aber vor kurzem stiess ich im Internet auf ein paar englischsprachigen Blogs, die u.a. "Female Vocals" oder "Old Rock" zum Thema haben. Dort konnte ich obskure Schäze der 70er entdecken, wie zum Bleistift Comus, Dando Shaft, Kathy McCord, Pamela Polland und Fuchsia, die ich bisher überhaupt nicht kannte. Zu bewundern gab es dort überraschenderweise auch das Debütalbum der Heidelberger Hippiefolker von Elster Silberflug, über die ich in meinen Anmerkungen zu Ougenweide vor einiger Zeit noch pauschal abgelästert hatte. Ich habe mir das Album trotzdem heruntergeladen, ganz ohne sclechtes Gewissen, denn ich besitze es ja bereits auf Vinyl seit über 30 Jahren, und merke beim Hören, dass das eigentlich ein sehr schönes Album ist und sich hinter englischen Folkbands der damaligen Zeit nicht zu verstecken braucht.
Dem Berliner Plattenlabel Hansa haben wir neben unfassbar viel schrecklicher Schlagermusik auch ein paar musikalische Schätze zu verdanken. Neben Elster Silberflug fallen mir da noch die Ur-Krautrocker von Xhol Caravan oder das Frühwerk der britischen Waverrocker von Japan ein.


(03.05.2010)
Art Farmer: "A Sleeping Bee" (Sonet, 1974)
Ein eher unbekanntes, unspektakuläres Jazzalbum, das der damals in Österreich lebende amerikanische Flügelhornspieler (das ist so was wie eine Trompete, aber kein Kornett!) in Schweden (!) aufgenommen hatte, an das ich aber gute Erinnerungen habe: ein Freund hatte damals (also Ende der 70er) die Platte und spielte sie auch öfter. Letztes Jahr stand die CD für kleines Geld in der Grabbelkiste bei 2001 in Essen - da habe ich voll nostalgischer Gefühle sofort zugeschlagen. Beim erstmaligen Hören nach ungefähr 25 Jahren kann ich mich sogar an manche der Lieder noch gut erinnern! Eine wirklich schöne Platte ist das! Art Farmer hat mithin den schönsten Sound auf dem Flügelhorn, den ich kenne. OK - so viele Flügelhornspieler kenne ich nun auch wieder nicht. Im Moment fällt mir gar keiner ein. Wo war ich gerade stehen geblieben???
Mehr ...
Donnie Fritts: "Prone To Lean" (Atlantic, 1974)
Solodebüt des Songschreibers und Gelegenheitskeyboarders (u. a. für Kris Kristofferson, der hier auch mit Jerry Wexler produziert hat). Wenn jemand den Namen überhaupt kennt, dann aus den Songschreibercredits von Country- und Soulplatten. Eines seiner bekanntesten Lieder ist neben "Breakfast In Bed", das er für Dusty Springfield schrieb, "We Had It All", das bereits 1973 von Dobie Gray aufgenommen wurde und danach noch vielen anderen Künstlern gecovert wurde (u. a. Bob Neuwirth, Scott Walker, Waylon Jennings, Rita Coolidge und Green On Red - es soll sogar Versionen von Bob Dylan und den Rolling Stones geben!). Vom Publikum scheinbar ignoriert hatte er aber doch scheinbar viele Freunde in Kollegenkreisen, die alle gerne im Studio ausgeholfen haben: neben den bereits erwähnten Kris Kristofferson samt Ehefrau Rita Coolidge wären da z.B. noch Tony Joe White, John Prine, Dan Penn (auch so eine Südstaaten-Songschreiber-Legende!) und Billy Swan erwähnenswert. Für Musik und Songs gebe ich die volle Punktzahl, Mr. Fritts hat nur ein kleines Problem, das ich mal "diplomatisch" formulieren möchte: selbst sein Kollege Kris Kristofferson ist im Verhältnis zu ihm ein begnadeter Sänger! Aber eigentlich stört dieses Manko kaum: es macht eben nur verständlich, warum man seine Lieder meist nur in der Interpretation von anderen kennt


(13.04.2006)
Gryphon: "Red Queen To Gryphon Three" (Brain/Transatlantic, 1974)
Das dritte Album der englischen Band mit der ungewöhnlichen Frontline bestehend aus Blockflöte und Fagott. Eine der wenigen Platten auf dem kultigen Brainlabel, die definitiv kein DEUTSCH ROCK war. Eher so'was wie Prog-Folk-Rock. Vier instrumentale Lieder (vielleicht besser gesagt: Kompositionen) von jeweils 10 Minuten sind zu hören. Virtuos, aber trotzdem schön.


(16.11.2011)
Mehr ...
Bryn Haworth: "Let The Days Go By" (Island, 1974)
Der Engländer Bryn Haworth gilt als ein Meister der Slidegitarre. Leider blieb er mit seinen eigenen Platten, von denen mir dieses Debüt am besten gefällt, ohne großen Publikumserfolg. Dagegen wussten seine Kollegen diese Künste zu schätzen und luden ihn immer wieder gern zu ihren Plattenaufnahmen ein (Bryn ist z. B. auf John Cales "Fear" und Ian Matthews' "Stealin' Home" zu hören)
"Bob Neuwirth" (Elektra/Asylum, 1974)
Das ist natürlich NICHT CHRIS REA, sondern einer von Bob Dylans alten Kumpels. Ich hab ihn mal vor einigen Jahren als Package mit Howe Gelb im kleinen Studio der Bochumer Zeche (die Halle kriegen beide leider nicht voll!) gesehen, was ganz witzig war, denn Howe hatte mal wieder eine seiner extremen "mein Lied darf sich auf keinen Fall schön anhören oder aus einem Guss sein"-Phasen. Mr. Neuwirth lauschte immer ganz andächtig und etwas amüsiert Howes schrägem Vortrag, grinste sich einen und konterte mit einem klasse Folk- oder Countrysong.
Mehr ...
Dolly Parton: "Jolene" (RCA, 1974)
Von Dolly gibt es viele gute Platten. Mit "Jolene" schaffte sie damals den Durchbruch als Solistin und Songschreiberin, denn das Album enthält zwei gigantische Songs: Natürlich "Jolene" selber, aber eben auch "I Will Always Love You" (#1 in den Country Charts 1974).
"Taggett" (United Artists, 1974)
Über dieses total obskure Album bin ich vor einigen Monaten im WWW gestolpert. Da es keine Wiederveröffentlichung gibt habe ich mir jetzt eine CDR-Kopie der alten Vinylausgabe besorgt. Sänger Colin Horton-Jennings war zuvor bei der Band The Greatest Show On Earth und auch als Songschreiber tätig. Sein offensichtlich den Bandnamen inspirierendes Eröffnungslied "Delaware Taggett And The Outlaw Boys" fand sich bereits vor zwei Jahren auf dem Album "Romany" der Hollies und wird hier erstmals vom Autor selbst gesungen. Tony Hicks, der Leadgitarrist der Hollies hat produziert und ein gewisser Alan Parsons saß hinter'm Mischpult. Ach ja - die Musik ... Folkrock, Pubrock, Westcoast, so was in dieser Richtung. Paßte ganz gut zu den anderen damaligen Bands auf United Artists (Man, Brinsley Schwarz, Help Yourself, etc.), war aber wohl kommerziell ein totaler Flopp. Trotzdem gute Mucke!!!


(12.10.2009)
Mehr ...
The Velvet Undeground: "1969 - Velvet Underground Live With Lou Reed" (PolyGram/Mercury, 1974)
Nachträglich veröffentliche Livealben sind oft extrem uninteressant. Auf dieses trifft das aus mehreren Gründen aber nicht zu: es klingt relativ gut (anders als das bekanntere Livealbum "At Max's Kansas City") und es gibt sogar ein paar Lieder, die nur hier oder auf späteren Sokoalben von Lou Reed zu finden sind, die alleine schon die Anschaffung lohnen. Ach ja - live 1969 bedeutet natürlich mit Doug Yule am Bass und ohne John Cale. Trotzdem (?) gut.


(11.03.2014)
Mehr ...
Wendy Waldman: "Gypsy Symphony" (Warner, 1974)
Gefunden in der Grabbelkiste!


(01.11.2015)
Mehr ...
Jimmy Webb: "Land's End" (Elektra/Asylum, 1974)
Jimmy Webb kennt man - wenn überhaupt - eher als Songschreiber denn als Sänger. Auf sein Konto gehen unter anderem solch hochkarätige Lieder wie "Wichita Lineman" und "By The Time I Get To Phoenix", die Glen Campbell in den 60ern zu Welthits machte, oder "MacArthur Park", das der irische Schauspieler Richard Harris in die Spät60er-Charts brachte. Seine eigenen Alben haben leider nie eine ähnliche Aufmerksamkeit erreicht, so auch das Mitt70er-Werk "Land's End". Webb, begeisterter Segelflieger, war für das Coverfoto mit Fotograf Henry Diltz in die Lüfte gegangen. Details dazu in dem informativen Film "Under The Covers" von Henry Diltz und Coverdesigner Gary Burden.