Das Album des Jahres
The Velvet Underground & Nico (Verve/MGM, März 1967)
Was soll man hierzu noch viel sagen? Diese Lieder von Lou Reed! Dieses Cover von Andy Warhol! Nicos Gesang auf "Femme Fatale", "All Tomorrow`s Parties" und "I'll Be Your Mirror". Dazu noch weitere Klassiker, die dann aber Onkel Lou sang: "Waiting For My Man", "Venus In Furs", "Heroin" und "Sunday Morning".
Mehr ...
weitere Highlights ...
"The Doors" (Elektra, Jan. 1967)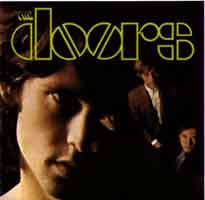 Die erste Platte der Doors ist zweifellos ein Klassiker. Mit den Titeln "Break On Through The Other Side", "Light My Fire", Kurt Weills "Alabama Song" und dem 1ominütigen Inzestdrama "The End".
Mehr ...
The Byrds: "Younger Than Yesterday" (Columbia, Feb. 1967)
Gene Clark, bisher wichtigster Songschreiber der Band, war nicht mehr dabei (sein Solodebüt mit den Gosdin-Brüdern folgt weiter unten). Doch neben Jim/Roger McGuinn profilierten sich allmählich auch Chris Hillman und David Crosby als Songschreiber. Anspieltipps: natürlich "So You Wanna Be A Rock'n'Roll Star" (McGuinn, Hillman) mit der Trompete von Hugh Masakela, "Time Between" (Hillman), "Everybody's Been Burned" (Crosby) und "My Back Pages" (Dylan).
Jefferson Airplane: "Surrealistic Pillow" (RCA/Grunt, Feb. 1967)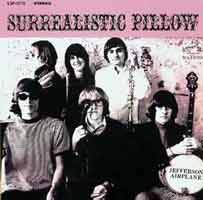 Einer der Klassiker des San Francisco-Sounds mit den Songs "Somebody To Love" und "White Rabbit". Markenzeichen der Band waren das gesangliche Dreigestirn (Marty Balin, Paul Kantner und Grace Slick) und die Gitarrenkünste von Jorma Kaukonen. Am Schlagzeug ersetzte Spencer Dryden den als Gitarristen zu Moby Grape wechselnden Skip Spence.
Mehr ...
Charles Lloyd: "Forrest Flower" (Atlantic, Feb. 1967)
Ein echter Jazzklassiker sind diese frühen Aufnahmen des leider viel zu unbekannten Saxofonisten und Flötisten. Seine damals noch sehr junge Band: Keith Jarrett am Piano, Jack DeJohnette am Schlagzeug und Cecil McBee am Bass. Aufgenommen im September 1966 größtenteils live auf dem berühmten Monterey-Pop-Festival, teilweise aber auch im Studio.


(05.11.2010)
Mehr ...
Love: "Da Capo" (Elektra, Feb. 1967)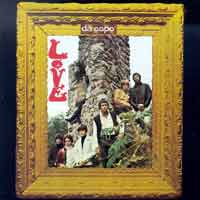 Das zweite Album der zum Septett erweiterten Gruppe aus Los Angeles um den Sänger Arthur Lee erschien ein paar Monate vor dem Meisterwerk "Forever Changes". Ihre berauschende Mischung aus furiosem Garage-Punk, barockem Psychedelic Pop und leicht Latin-angehauchtem Jazz war hier schon voll ausgebildet.
Die sechs Songs der A-Seite des Albums deuten bereits an, was dann auf "Forever Changes" noch kommen wird, z.B. "She Comes In Colours", Bryan MacLeans "Orange Skies" oder das trashige "Seven & Seven Is". Die zweite Seite des Albums bestand komplett aus einem 19-minütigem Jam namens "Revelation", der von manchen Kritikern als schwacher Abklatsch von "Goin' Home" ("Aftermath") eingeschätzt wird. Lassen wir aber mal die Kirche im Dorf bzw. die Bluesharp im Honky-Tonk: sowohl Love als auch die Rolling Stones haben sich bei

John Lee Hooker

bedient!
Aretha Franklin: "I Never Loved A Man The way I Love You" (Atlantic, März 1967)
Mehr ...
"The Grateful Dead" (Warner, März 1967)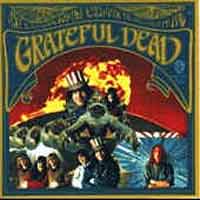 Das noch etwas unausgegorene Debütalbum meiner Helden ...
Mehr ...
Gene Clark: "... With The Gosdin Brothers" (Columbia, April 1967)
Das Debüt des Ex-Byrd, von Brian Wilson-Buddy Gary Usher mit einer Allstar-Besetzung in Szene gesetzt (Leon Russell, Glen Campbell (guter Gitarrist!), Chris Hillman, Clarence White, u.a.). Leider weiss ich nicht, welche Rolle dabei die Gosdin-Brüder Vern und Rex hatten (Chorsänger?). Wie alle Gene Clark-Alben eine kommerzielle Pleite und künstlerisch eher unterhalb der Meisterwerke "No Other" (1974) und "White Light" (1971) anzusiedeln. Trotzdem eine schöne Platte, nicht zuletzt wegen "Tried So Hard", eines meiner Lieblingslieder von Gene Clark.
Jimi Hendrix Experience: "Are You Experienced?" (Polydor, Mai 1967)
Der erste Geniestreich von Hendrix. Mit seinem englischen Trio und dem Hit "Hey Joe" im Gepäck war er nicht mehr aufzuhalten.
Mehr ...
The Beatles: "Sgt. Pepper's Lonely Hearts Club Band" (EMI/Parlophone, Juni 1967)
Ein Klassiker, no question! Das erste Rockalbum mit Texten auf dem Cover (so weit ich weiss). Für viele Leute das beste Rockalbum aller Zeiten, z.B. bei der Leserwahl im amerikanischen Rolling Stone:
Mehr ...
Kaleidoscope: "Side Trips" (Epic, Juni 1967)
David Lindley und Chris Darrow sind die bekanntesten Namen dieser Band, die als eine der ersten Rockmusik und orientalische Klänge zusammengebracht hat. Später nannte man sowas "Weltmusik"
"Moby Grape" (Columbia, Juni 1967)
Ein klassischer Fall von "trotz bester Voraussetzungen voll in den Sand gesetzt". Aber zumindest ein tolles Debüt. Bescheuert war sicherlich die Idee, bereits im März 5 Singles daraus gleichzeitig zu veröffentlichen, von denen natürlich keine in die Top10 kam.
Mehr ...
The Incredible String Band: "The 5000 Spirits Of The Layers Of The Onion" (Elektra, Juli 1967)
Zweites Album der Kultband aus den späten 60ern, die gerade wieder von der Öffentlichkeit im Zusammenhang mit dem "Freakfolk" von Devandra Banhart und Joana Newsom stärker wahrgenommen wird. Nach dem Ausstieg von Folkpurist und Banjospieler Clive Palmer setzen Robin Wiliamson und Mike Heron verstärkt auf eigenes Material und zumindest beim wunderschönen Cover wird deutlich, dass es sich hier nicht mehr um eine puristische Folkband handelt. Dies ist vielleicht nicht ihre beste oder bekannteste Platte, denn mit den im nächsten Jahr folgenden drei (!) Alben "The Hangman's Beautiful Daughter", "Wee Tam" und "The Big Huge" wurden sie Rockstars, die es sogar zum Auftritt in Woodstock brachten.
Aber zurück zu diesem gelungenen Frühwerk: noch spärlich instrumentiert, mit schönen Beiträgen von Pentangles Kontrabassisten Danny Thompson, glasklarer Produktion von Joe Boyd und dem besten Song der Band: "First Girl I Lved", gecovert u.a. von Judy Collins und Jackson Browne.


(03.12.2006)
Mehr ...
Pink Floyd: "Piper At The Of Dawn" (EMI/Harvest, Aug. 1967)
Das Pink Floyd-Debüt klingt ein bisschen anders als die Hits aus den 70ern, was vor allem am damaligen Sänger/Gitarristen/Songschreiber Syd Barrett liegt, der aber kurz danach völlig abdrehte und die Band verliess. Floyd mutierten unter der Führung von Roger Waters und David Gilmour danach zu Rockmonstern.
The Beach Boys: "Smiley Smile" (Capitol, Sept. 1967)
Vor etwa einem Jahr kam Pet Sounds heraus, dann Ende 66 der erste Welthit "Good Vibrations". Danach versuchte Brian Wilson im Fernduell mit den Beatles mit "Smile" den Matchpoint zu machen - und scheiterte grandios, denn die "Smile"-Aufnahmen wurden im Mai 67 abgebrochen, einzelne Lieder gelangten auf dieses und weitere Nachfolgealben, neben "Good Vibrations auch noch "Heroes And Villains", das Herzstück von "Smile". So schlecht kann die Platte also gar nicht sein! Die Erwartungen der Öffentlichkeit müssen aber damals dermassen gigantisch gewesen sein, dass "Smiley Smile" eigentlich keine Chance hatte!
The Beau Brummels: "Triangle" (Warner, Okt. 1967)
Diese San Francisco-Band war bereits 1964/65 mit sehr britsch geprägter Beatmusik dabei. In Sal Valentino hatte sie einen tollen Sänger und in Ron Elliott einen Gitarristen und exzellenten Songschreiber. 1966 landeten sie als "Konkursmasse" ihres alten Labels bei Warner, die dann nichts Besseres zu tun hatten, als mit ihnen eine Platte mit aktuellen Pophits aus den Charts zu machen. Diese Platte habe ich zwar nie gehört, kann mir aber vorstellen, daß sowas 1966, also zu Beginn der "Flowerpower"-Zeit, niemand mehr hören wollte. Die Band saß also zwischen allen Stühlen. Daran konnte auch dieses tolle Nachfolgealbum nichts ändern: ein Konzeptalbum mit Songs fast durchgängig aus der Feder von Ron Elliot, sehr komplex und anspruchsvoll. Auf Tournee konnte man auch nicht mehr gehen, da Ron Elliotts Gesundheitszustand das nicht zuliess. Vom ehemaligen Quintett war ausser Valentino und Elliott auch nur noch Bassist Ron Meagher dabei, dazu kamen zahlreiche Gastmusiker, von denen aber leider nur Van Dyke Parks namentlich erwähnt wird. Von ihm scheinen auch die sehr gelungenen Orchesterarrangements zu sein. Produziert hatte Lenny Waronker. Ein dritter Name neben Newman/Waronker aus der damaligen "Warner-Brothers-Gang" sollte auch noch erwähnt werden: mit "Old Kentucky Home" gibt es eine der frühesten Randy Newman-Songs auf Platte, von denen ich weiss. Auf jeden Fall durfte Newman erst im nächsten Jahr "selber ran".


(12.06.2005)
Mehr ...
Miles Davis: "Nefertiti" (Columbia, Okt. 1967)
Eine der besten Jazzplatten aus dieser Zeit und eine der letzten Davis-Platten mit dem alten Quintett - Herbie Hancock (p), Wayne Shorter (sax), Ron Carter (bass) und Tony Williams (dr) - im alten akustischen Sound.
Mehr ...
Antonio Carlos Jobim: "Wave" (A&M/CTI, Okt. 1967)
Der Bossa Nova-Boom in den USA und anderen Gegenden ausserhalb Brasiliens war eigentlich schon vorbei (z.B. "Getz/Gilberto" von 1963 mit dem "Girl From Ipanema"), aber gelegentlich wurden noch solche Klassealben wie dieses vom Komponisten der meisten Bossa-Klassiker veröffentlicht. Den Titelsong "Vou Te Contar" (portugiesisch für "Wave") sollte eigentlich jeder kennen, der sich ein bischen mit Jazz bzw. "Easy Listening" beschäftigt hat. Beim ersten Hören sind vielleicht die zuckersüssen Geigen von Arrangeur Claus Ogermann (ein Deutscher in den USA) für die Ohren von Rock/Pop-Hörern -vorsichtig ausgedrückt- gewöhnungsbedürftig, waren aber damals für viele "leichte" Jazz-Produktionen, gerade auch auf dem Label CTI des sehr dominanten Produzenten Creed Taylor, sehr typisch. Und kriegen die tollen Songs von Tom Jobim natürlich nicht kaputt. Ausserdem spielen solche Topjazzleute in der Band wie Ron Carter am Kontrabass oder Dom Um Romao am Schlagzeug, die eigentlich über jeder Kritik erhaben sind.
Buffalo Springfield: "Again" (Atlantic, Nov. 1967)
Das zweite Album der drei Sänger/Gitarristen Stephen Stills, Neil Young und Richie Furay mit ihrer Rhythmuscrew Dewey Martin und Bruce Palmer kann locker die Qualität des Debüts halten. Es beinhaltet zwar keine Hitsingle vom Kaliber "For What It's Worth", aber gleich drei starke Young-Titel: natürlich "Mr.Soul", aber auch das beatlesque "Broken Arrow" und die schöne Ballade "Ecpecting To Fly". Auch Richie Furay darf drei Songs beisteuern.
Johnny Cash & June Carter: "Carrying On With..." (Columbia, Nov. 1967)
Wie sich der Geschmack doch verändert! Vor über 10 Jahren sangen Johnny & June ihren Hit "It Ain't Me Babe" von Bob Dylan auf dessen Jubiläumskonzert aus dem Madison Square Garden. Fand ich irgendwie nicht so prickelnd, vor allem wegen der Stimme von June Carter-Cash. Dann "out of the blue" Johnny's Comeback unter der Regie von Rick Rubin mit vier genialen Spätwerken. Dann in den letzten Jahren allmählich meine Beschäftigung mit Johnny's Frühwerk, aber immer noch kein Zugang zum Gesang von June Carter-Cash. In diesem Jahr sind beide kurz hintereinander verstorben und posthum erscheint eine der wenigen Soloplatten der Lady, sogar bei einem hippen Label (Blue Rose - hip zumindest für "Americana"-Fans), die ich mir dann doch kaufe und inzwischen ganz wunderbar finde. Darauf sind auch Videoaufnahmen, die im Jahre 2002 während der Aufnahmen dieser Platte entstanden - und ich bin von der Frau fasziniert. Jetzt endlich habe ich mir ihre gemeinsame "Hitplatte" (mit dem Monstersong "Jackson") zugelegt und lese im Begleittext über das Leben der beiden und kann nur unterstützen, was da steht: eine der besten Liebesgeschichten des 20. Jahrhunderts. Und - nebenbei bemerkt - eine wunderbare Platte mit schön/schrägen Gesangsduetten und nicht allzuviel von diesem "Tchickaboom"-Gitarrenrhythmus, den ich nach wie vor nicht so besonders mag. Vielleicht machen wir ja mal mit W4L eine schöne Slo-Mo-Version von "Jackson"? Das "Tchickaboom" überlassen wir auf jeden Fall unseren Ex-Mitspielern Olaf und Heinz bei den "Old Country Folks". Passt da viel besser hin.


(November 2003)
Love: "Forever Changes" (Elektra, Nov. 1967/Feb. 1968)
Drittes und bestes Album von Love unter der Führung von Arthur Lee (bitte nicht mit einem der beiden anderen berühmten Gitarristen Alvin Lee von "Ten Years After" und Albert Lee von "Head, Hands & Feet" bzw. Emmylou Harris' Hot Band verwechseln!). Neben Jimi Hendrix Experience waren Love eine der wenigen erfolgreichen schwarz/weiss gemischten Bands der damaligen Zeit. Enthält mit "Alone Again Or" einen ihrer größten Hits, allerdings geschrieben vom zweiten Sänger/Gitarristen der Band, Bryan MacLean, der immer etwas im Schatten von Arthur Lee stand.
Mehr ...
Captain Beefheart & His Magic Band: "Safe As Milk" (Buddah, Nov. 1967)
Das Debüt von Don van Vliet, noch mit Ry Cooder an der Gitarre.
Mehr ...
Cream: "Disraeli Gears" (Polydor, Nov. 1967)
in der Grabbelkiste gefunden ...
Mehr ...
The Doors: "Strange Days" (Elektra, Nov. 1967)
Knapp 10 Monate nach dem grandiosen Debüt erschien dieser ebenfalls ausgezeichnete Nachfolger. Mit "When The Music's Over" gibt es auch wieder ein überlange Nummer. Die Songs "Strange Days" entstanden im wesentlichen parallel zu den Songs des Debüts. Die Band selber bezeichnete schlicht "Days" als ihr bestes Werk. Noch heute gilt es auch bei vielen Fans als das beste Album der Doors, wobei ich nach wie vor das letzte Werk mit Jim Morrison, "L.A. Woman" bevorzuge.
The Moody Blues: "Days Of Future Passed" (Decca/Deram, Nov. 1967)
Klassik und Rock (bzw. Pop) zusammen ist nicht jedermanns Sache. Und meine ganz besonders nicht. Und "Nights In White Satin" nervt mich genauso wie viele andere Leute. Aber dieses Album setzte im Jahte 1967 klangtechnische Massstäbe (schreibt man das mit 3 "s"?) und war der Auftakt einer Serie von 7 Alben, zu denen "To Our Children's Children's Children's" (1969) als #4 gehört, eine meiner Lieblingsplatten seit nunmehr über 30 Jahren! Diese 7 Alben gibt es inzwischen natürlich als remasterte CDs, von denen ich auch schon wieder 5 besitze (Album #2 "In Search Of The Lost Chord") fehlte mir noch und die #4 besitze ich (natürlich) schon als CD seit ich einen CD-Player mein eigen nenne.
Zurück zm Thema: aus der Distanz heraus gehört finde ich "Days..." deutlich besser, als damals in den frühern 70ern, als ich es mir im Anschluss an meine Initialzündung (die #4) gekauft hatte, obwohl es nie zu meinem Lieblingsplatte werden wird. Auf jeden Fall sind neben "Nights In White Satin" ein paar schöne andere Lieder zu entdecken. Und die #2 steht sicherlich auch bald in meinem CD-Regal.


(06.03.2004)
Tim Buckley: "Goodbye And Hello" (Elektra, Dez. 1967)
Tim Buckley findet auf der zweiten Platte allmählich zu seinem Sound. "Pleasant Street" und "Morning Glory" sind unter den Songs besonders erwähnenswert.
Bob Dylan: "John Wesley Harding" (Columbia, Dez. 1967)
Ein eher unbekanntes Dylan-Album. Enthält die sehr Originalversion von "All Along The Watchtower", das von Jimi Hendrix auf eine neue Ebene gebracht wurde. Aber auch das schlichte Original ist es Wert, sich einmal anzuhören.


(30.06.2013)
Jimi Hendrix Experience: "Axis: Bold As Love" (Polydor, Dez. 1967)
Von den drei von Jimi Hendrix zu dessen Lebzeiten erschienen Alben ist dies das unbekannteste - und unterbewertetste. Sicherlich nicht mehr so überraschend wie das nur wenige Monate alte Debüt "Are You Experienced?", und nicht so gewaltig wie das Doppelabum "Electric Ladyland", wurde es auch von mir - wie von vielen anderen - lange übersehen. Es fehlen zwar Hitsingles wie "Hey Joe", "Purple Haze" und "All Along The Watchtower", aber es ist mein definitives Lieblinxlied von Jimi drauf: natürlich "Little Wing". Und mit "Up from The Skies" und "Castles Made Of Sand" kann man weitere Beispiele dafür finden, dass Jimi nicht nur ein toller Gitarrist und Sänger, sondern eben auch ein genialer Songschreiber war!


(19.04.2006)
Mehr ...
Jefferson Airplane: "After Bathing At Baxter's" (RCA/Grunt, Dez. 1967)
Einer der frühen Airplane-Klassiker. Hat mir wegen des wunderschönen Covers schon immer besonders gut gefallen.
Mehr ...
Traffic: "Mr Fantasy" (Island, Dez. 1967)
Das Debüt von Steve Winwood (Ex-Spencer Davis Group), Saxofonist Chris Wood, Drummer Jim Capaldi und Gitarrist Dave Mason. Ein gutes Beispiel für das "Erwachsenwerden" von Rock'n'Roll in den späten 60ern: während die Spencer Davis Group als Singleband zwar aus der R&B-Ecke kam, aber trotzdem für "Pop" und "Beat" stand war Traffic ganz klar "Rock".
Cannonball Adderley Quintet: "Mercy, Mercy, Mercy! Live At 'The Club'" (Capitol, 1967)
Eine Jazz-Hitplatte! Der Titelsong vom Pianisten der Band, dem Österreicher (!) Josef Zawinul, war sogar in den Popcharts und blieb nicht sein einziger Hit ("BIRDLAND"!!!). Das Quintet um die beiden Adderley-Brüder Nat und Julian war damals auf dem kommerziellen Höhepunkt und lieferte eine grandiose Show (man achte auf die sich unendlich hinziehende Ansage bei "Mercy, Mercy, Mercy!"). "Live At The Club" war eigentlich ein Etikettenschwindel, denn die Aufnahmen fanden im Oktober 1966 vor geladenen Gästen (mit freiem Trinken?) im Studio statt. Aber was soll's?


(09.07.2004)
Mehr ...
Donald Byrd: "Slow Drag" (Blue Note, 1967)
Trompeter Donald Byrd bei einer seiner letzten akustischen Sessions vor seiner erfolgreichen Funk-Phase, zusammen mit Sonny Red (Altsaxofonist), Cedar Walton (Piano), Walter Booker (Bass) und Trommler Billy Higgins.
(02.03.2008)
Der erste Anreiz, mich mit "Slow Drag" zu beschäftigen, abgesehen davon, dass Donald Byrd und Blue Note natürlich immer für Qualität bürgen, zugegebenermaßen ein rein optischer - aber es ist auch ein wirklich gutes Album. Wahrscheinlich kein Meilenstein der Jazzgeschichte, aber einfach nur gut zu hören.
(22.06.2010)
Mehr ...
Johnny Griffin: "You Leave Me Breathless" (Black Lion, 1967)
Eine meiner ersten Nicht-ECM-Jazzplatten, die ich mir gekauft habe: gefunden in den späten 70ern bei Harry Bohlen, einem Plattenladen in Wesel am Bahnhof , für schlappe 7 Mark und 95 Pfennige. Live mitgeschnitten in einem Club in Kopenhagen mit Lokalmatador Nils-Henning Orsted-Pedersen, A.K.A. "NHOP", am Bass, Kenny Drew am Piano und Albert Heath am Schlagzeug. Schöner, wenn auch unspektakulärer Hard Bob. Ich habe keine Ahnung, ob das jetzt eine "wichtige" Griffin-Platte ist, aber aus nostalgischen Gründen wenigstens für mich wichtig.
Tim Hardin: "Tim Hardin 2" (Verve, 1967)
Mehr ...
Thelonious Monk: "Straight, No Chaser" (Columbia, 1967)
Späte Quartettaufnahmen des besten Jazzkomponisten. Sperrig, aber nicht verschreckend.
Mehr ...
"Quarteto Novo" (EMI/Odeon, 1967)
Dieses Album, das einzige der Band, kann man als eines der wichtigsten brasilianischen Jazzalben bezeichnen - auch wenn es nicht purer Jazz ist, sondern eine damals völlig neue oder zumindest eigenständige Mischung aus typischen brasilianischer Musik (Bossa Nova, Samba, etc.) und nordamerikanischem Jazz. Zwei der beteiligten Musiker erlangten danach Weltruhm: zu Perkussionist Airto Moreira muss man nicht mehr viel sagen. Multiinstrumentalist Hermeto Pascoal begeistert hier "nur" auf der Querflöte und mit gelegentlichem Pianospiel. Dazu kommen die beiden Gitarristen Theo de Barros (auch am Kontrabass) und Heraldo do Monte, über die ich aber weiter nichts weiß.

(04.11.2008)
Mehr ...
Tim Rose: "Tim Rose (Morning Dew)" (Columbia, 1967)
Kleiner Quiz: Ein amerikanischer Sänger, Gitarrist und Songschreiber aus den späten 60ern, angesiedelt im Grenzbereich zwischen Rock, Folk und Jazz, ohne den ganz großen komerziellen Erfolg, mit dem Vornamen Tim: da fällt Kennern generell als dritter nach Tim Buckley und Tim Hardin (deren Rangfolge ist sicherlich Geschmackssache!) Tim Rose ein, dem ehemaligen Gesangspartner von Cass Elliott, bevor diese mit den Mamas & Papas bekannt wurde. Obwohl ich ihn in allen drei Kategorien (also Gesang, Gitarre, Songwriting) schwächer als die anderen beiden Tims finde, finde ich sein Debütalbum durchaus gelungen, was aber hauptsächlich an drei Coversongs liegt: da wäre zuerst "Morning Dew" von der obskuren kanadischen Folksängerin Bonnie Dobson zu nennen. Leider wird immer wieder behauptet, das Tim Rose Co-Autor des Liedes wäre, aber er hält sich im Prinzip an die erste veröffentlichte Version des Liedes von Fred Neil aus dem Jahre 1964 (von dessen Debütabum "Tear Down The Walls"), hatte aber wohl als erster einen kleineren Erfolg mit der Nummer und viele Bands zu weiteren Versionen inspiriert (u.a. Jeff Beck und die Grateful Dead!) . Im Jahr 1966, also noch vor Jimi Hendrix, aber ebenfalls anscheinend nicht als erster (diese Ehre gehört gebührt einer Garagenband, dere Name mir gerade nicht einfällt), brachte er "Hey Joe" als Single heraus. Immerhin soll aber seine sehr schöne Version Chas Chandler darauf gebracht haben, von diesem Lied mit Jimi die ultimative Version aufzunehmen. Gut gefällt mir dann noch das Anti-Kriegslied "Come Away Melinda", das ich bisher nur von Uriah Heep kannte, deren Musik mich aber ansonsten recht wenig interessiert, weshalb ich auch gar keinen Ehrgeiz habe herauszubekommen, ob seine Version denn nun wenigstens besser ist als die der Heeps.
Trotz dieses ganzen Gemeckeres bleibt "Tim Rose" (oder "Morning Dew", wie das Album ab 1968, nach jenem Minihit, hiess) ein gutes Album.


(15.04.2010)
Mehr ...
"Frank Albert Sinatra & Antonio Carlos Jobim" (Reprise, 1967)
Meine erste Sinatra-Platte - und sehr wahrscheinlich nicht meine letzte! Die Stimme von Frankieboy und die Songs von Jobim (der auch ein bisschen singt) - zusammen unschlagbar.
Mehr ...
The Youngbloods: "Earth Music" (RCA/Racoon, 1967)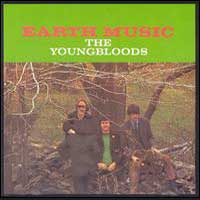 Ein weiteres feines Album von Jesse Colin Young ...
Mehr ...