Das Album des Jahres
Gun Club: "Fire Of Love" (New Rose, Dez. 1981)
Das Debüt der Band um den charismatischen Sänger Jeffrey Lee Pierce, produziert von Chris D. (Flesheaters) und Tito Larriva (Del Fuegos, Tito & Tarantula) und noch ohne Kid Congo Powers, dafür aber mit ihrem Hit "Sex Beat" und einer tollen Version des Robert Johnson-Klassikers "Preaching The Blues".
Mehr ...
weitere Highlights ...
The Saints: "Monkey Puzzle" (New Rose, Feb. 1981)
Mit dieser Platte der australischen Saints als Katalognummer "Rose 1" startete das berühmte französische Independentlabel New Rose, benannt nach einem Song der englischen Punkband The Damned. Die Saints begannen ihre Karriere in der Londoner Punkszene, damals noch mit dem Gitarristen Ed Kuepper. Der Sänger Chris Bailey war aber einzige Konstante in den verschiedenen Besetzungen der Band. Optisch sahen sie nie nach Punk aus und musikalisch hatten sie sich zu einem rauen kraftvollen Rock weiterentwickelt, den man kaum noch als Punk bezeichnen konnte.
Leon Russell & New Grass Revival: "The Live Album " (Warner/Paradise, März 1981)
Die Kombination aus R&B-Piano und Gesang (Leon Russell) und Bluegrass (New Grass Revival) klingt nicht unbedingt offensichtlich. Leon Russell, in den späten 60ern und frühern 70ern einer der angesagtesten Studiomusiker in L.A. und Komponist vieler Hits (z.B. "Delta Lady" für Joe Cocker) wird bei diesem Clubauftritt in Pasadena von der angesagtesten Band der aufkommenden "New Grass"-Szene unterstützt: Sam Bush (Mandoline, Geige), Curtis Burch (Gitarre, Dobro), Courtney Johnson (Banjo) und John Cowan (Bassgitarre) spielen zwar irgendwie Bluegrass, aber eben nicht auf die traditionelle Weise, sondern gerne in Kombination mit Reggae, Jazz und Rock.
Das komplette Konzert gibt es jetzt auch auf DVD, wobei erst dort die starke Bühnenpräsenz von Leon Russell richtig zur Geltung kommt.
Grateful Dead: "Reckoning" (Arista, April 1981)
Oktober 1980 hatten sich die Dead jeweils für eine Woche in der New Yorker Radio City Music Hall und im Warfield Theatre in San Francisco eingemietet und ihre Shows in Bild und Ton festgehalten. Seit Ewigkeiten gab's auch endlich mal wieder einen akustischen Set, in denen vor allem Songs aus den "Country"-Alben Workingman's Dead und American Beauty (beide 1970), sowie viele Folk- und Bluegrass-Klassiker interpretiert wurden. Songauswahl und Besetzung (Akustikgitarren, E-Bass, Flügel, Spinett, Snare, Congas) machen dieses Livealbum zu einem besonderen unter den zahlreichen Livealben der Band. Ende des Jahres erschien mit "Dead Set" bereits das nächste Live-Doppelalbum mit dem elektrischen Teil der Shows: für meinen Geschmack deshalb weit weniger interessant.
Paul Brady: "Hard Station" (Polydor, April 1981)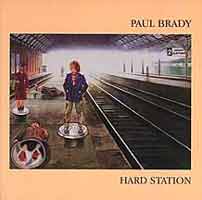 Das Solodebüt des Iren, der früher mal bei Planxty richtigen "Irish Folk" spielte, hier aber als "normaler" Singer/Songwriter in Erscheinung tritt, der sich hinter anderen irischen (Van!) und amerikanischen Kollegen nicht zu verstecken braucht. Viele seiner Songs wurden später von anderen Künstlern übernommen (Tina Turner, David Crosby, Bonnie Raitt etc.)
Mehr ...
Deke Leonard: "Before Your Very Eyes" (United Artists, April 1981)
1976 hiess es bei Man "All's Well That Ends Well" - und die beste walische Band gab's nicht mehr! Deke Leonard verzagte aber nicht, sondern durfte bei der alten Firma United Artists, die ja alle wichtigen Platten der Band von 1970-75 herausgebracht hat, ein Soloalbum beginnen. November 1977 fanden bereits die ersten Aufnahmen statt, im April 1979 war man fertig - aber jetzt interessierte sich dort überhaupt niemand mehr für die Platte. Es dauerte dann noch weitere zwei Jahre, bis das Album schließlich doch noch, zumindest in Großbritannien, herauskam: aber völlig ohne Promotion wurde es natürlich ein richtiger Flop! Die Platte war Mitte der 80er bei uns auch kaum zu bekommen und von mir nur durch Zufall einmal als teurer Import in einem Oberhausener Plattenladen entdeckt worden.
Die Musik? Irgendwie klingt's schon wie bei Man, bzw. Leonards "Iceberg"-Soloalben aus den frühen 70ern, also etwas kürzere und eingängigere Songs als bei Man, aber natürlich in New-Wave-Zeiten ohne eine kommerzielle Chance. Mit dabei als Begleitband waren die alten Kumpels Martin Ace (Man-Bassist von 1970-72, 1975 und seit dem "Comeback" 1983), Malcolm Morley (Help Yourself- und One-Time-Man-Keyboarder 1974) und Dave Charles (Trommler bei Help Yourself, Iceberg und Dave Edmunds und inzwischen Tonmeister in den legendären Rockfield-Studios in Wales), sowie weitere Freunde mit gelegentlichen Gastbeiträgen (Dave Edmunds, Billy Bremner, Terry Wiliams, alle drei zu der Zeit bei Rockpile erfolgreich.)
James Taylor: "Daddy Loves His Work" (Columbia, April 1981)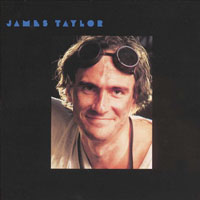 Gefunden in der Grabbelkiste!

(22.03.2016)
Mehr ...
Echo & The Bunnymen: "Heaven Up There" (WEA/Korova, Mai 1981)
Die Band ist eine der wenigen Truppen aus der "Grufty"-Ecke, die ich klasse finde. Eigentlich ist das Etikett "Grufty"/"Düsterrock" auch eher unpassend. Mich erinnern die Jungs viel eher an die guten alten Doors. Produziert von Hugh Jones.
Tim Hardin: "The Homecoming Concert" (Line, Mai 1981)
Sein letztes Konzert vom 17. Januar 1980, zu Hause in Eugene/Oregon.


(05.04.2010)
Mehr ...
The Keys: "The Keys Album" (A&M, Mai 1981)
Mal wieder eine Wühltisch-Entdeckung! Von der Band um den Sänger/Bassisten Drew Barfield gibt's auch nur dieses Album, wobei es sich noch niemals um ein "One-Hit-Wonder" handelt, denn - Ihr habt es erraten- das Album verkaufte sich kaum ("no sales") und hat es bis heute nicht zur Wiederveröffentlichung auf CD gebracht. Dabei ist es voll von feinstem Gitarren-Pop mit massenhaft Ohrwürmern. Keine Ahnung, warum das damals niemand hören wollte. Ach ja - produziert hat der damalige Label-Kollege (und Jugendfreund!) Joe Jackson, was aber auch nichts genützt hat. Drew Barfield verdient seitdem sein Geld als Chorsänger und Songschreiber für andere Leute, u. a. für jenen Joe Jackson und Paul Young, mit dem er auch in der Londoner Countryband Los Pacaminos (hobbymäßig?) spielt.


(20.02.2005)
Mehr ...
David Lindley: "El Rayo-X" (Elektra/Asylum, Mai 1981)
Davids Solodebüt mit seiner irren Mischung aus Jamaika (der Rhythmus) und Hawaii (Slidegitarren!!!). Produziert hatte sein alter Chef Jackson Browne, am Schlagzeug saß der ehemalige King Crimson-Mann Ian Wallace. Es werden zwar fast nur Coverversionen geboten, aber die haben es in sich: "Mercury Blues", "Twist And Shout" etc.
Mehr ...
Squeeze: "East Side Story" (A&M, Mai 1981)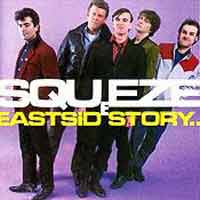 Squeeze war zwar eigentlich die Band der Sänger, Gitarristen und Songschreiber Chris Difford und Glenn Tilbrook. Den größten Hit der Band "Tempted" sang aber Paul Carrack (vormals bei Ace, danach bei Nick Lowe und später erfolgreich als Stimme von Mike & The Mechanics), der nur für ein paar Monaten hier die Tasten drückte. Tempted wurde dann ein paar Jahre später noch mal von Joe "Windmühle" Cocker misshandelt.
Ricky Lee Jones: "Pirates" (Warner, Juli 1981)
Das zweite Album dieser tollen Sängerin und Songschreiberin schlägt glatt ihr Debüt, hat aber keinen so markanten Hit wie beim ersten Mal.
Bobby & The Midnites (Arista, Okt. 1981)
Statt eines Soloalbums stellt der Teamplayer Bob Weir in seiner Grateful Dead-Pause lieber wieder eine Band zusammen, in der hochkarätige Mitspieler dabei sind: Gitarrist Bobby Cochran war mal kurz bei Steppenwolf, Harpspieler Matt Kelly hatte bereits mit ihm zusammen bei Kingfish gespielt, Keyboarder Brent Mydland war vorher bei den relativ unbekannten Westcoastrockern Silver und übernahm auch bei Grateful Dead diesen Job. Am prominentesten ist die Rhythmusgruppe besetzt: Alphonso Johnson am Bass (Ex-Weather Report und Santana in spé) und Billy Cobham am Schlagzeug. Und trotz der Jazzer in der Rhythmusgruppe rockt es nicht schlecht! Außerdem müssen die beiden wohl eine richtige Vorliebe für die Musik der Dead haben, denn Jahre später haben sie sogar mit Jazz Is Dead eine richtige Grateful Dead-Coverband gegründet!
Elvis Costello & The Attractions: "Almost Blue" (F-Beat, Okt. 1981)
"To release a C&W record may have been a wilful act of commercial suicide, but for Elvis this was a very real album."
Überraschenderweise brachte "A Good Year For The Roses" Elvis zurück in die UK-Charts!
Mink DeVille: "Coup De Grace" (Atlantic, Okt. 1981)
jetzt auch in der Grabbelkiste ...
(15.06.2008)
Japan: "Tin Drum" (Virgin, Nov. 1981)
Mit diesem Album hat sich die Band um den Sänger David Sylvian dann endgültig vom Image einer Popgruppe gelöst.
Danny Adler: "Gusha-Gusha Music" (Line, 1981)
Der amerikanische Sänger, Songschreiber, Gitarrist und (leider) Schnurbartträger hatte in den späten 70ern (mit den Pubrockern Roogalator) und frühen 80ern in England eine gewisse Bekanntheit erlangt, galt sogar mal für einen Moment als der "neue Bruce Springsteen", verschwand aber schnell wieder in der Versenkung. Die Musik ist eine ganz eigentümliche Mischung aus recht traditionellem Bluesrock mit viel Boogie und Shuffle, aber immer wieder mit Jazz, Funk und Rock-, ja sogar Latinelementen. Das Ganze nennt Herr Adler "Gusha-Gusha-Music", war damals eine kleine musikalische Insel in schlimmen musikalischen Zeiten und erinnert mich entfernt an eine Kreuzung aus Litle Feat (nicht ganz so virtuos) und Dr. Feelgood (mit besseren Songs). Na ja: der Vergleich stimmt schon irgendwie, aber hinkt auch ein wenig. Also, liebe Leute: selber hören - falls Ihr seine Platten irgendwo in den Grabbelkisten dieser Welt noch finden solltet!


(02.07.2006)
Lee Clayton: "The Dream Goes On" (Capitol, 1981)
Meine erste Lee Clayton-Platte und sein letztes Studioalbum für eine sehr lange Zeit. Beeindruckend die Gitarrenarbeit von Clayton, Phil Donnelly und Tim Krekel, die nun gar nichts mehr mit dem üblichen Nashvillesound zu tun hatte.
Dieses Album war damals in meinem Freundeskreis erstaunlich beliebt, obwohl wir zu der Zeit alle eigentlich nix mit Countryrock und Singer/Songwriter-Musik zu tun hatten. Im Ohr ist mir immer noch die Nummer "Oh How Lucky I Am" mit dem Kinderchor und der wunderschönen Textzeile "Eternity - Two - Three - Four - Five".
Cold Chisel: "Swingshift" (Line, 1981)
In ihrer australischen Heimat waren sie eine große Nummer, bei uns kannte sie kaum jemand. Dieses Live-Doppelalbum ist wirklich amtlich - ich kenne kaum ein besseres aus der Sparte "Mainstream-Rock".


(04.10.2016)
Mehr ...
Rodney Crowell (Warner, 1981)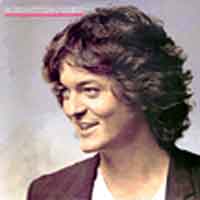 "Almost every track on here is catchy, easy on the ears, and memorable. A couple of mildly grating detours into rockabilly turf stand at odds with Crowell's sleek poetic streak (notably a misguided flogging of Moon Mullican's "Pipeliner Blues"), but with a battery of great tunes like "Stars On The Water", "Only Two Hearts" and "Only Two Hearts" to hum along to, what's there to complain about, really? Bob Seger had a hit covering "Shame on the Moon," which I always thought showed remarkably good taste on his part -- it's a really great song. Even two-chord R&B dorkfest anthems like "Don't Need No Other Now" and "All You've Got to Do" are fun to sing along with when the neighbors are out of town..."
Doll By Doll (Magnet, 1980/81)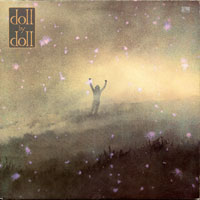 Das titellose dritte Album einer der unterbewertetsten Band aus dieser merkwürdigen Zeit. Je nach Quelle erst 1981 oder bereits 1980 veröffentlicht. Der Sound vom Vorgänger "Gypsy Blood" wurde weiter verfeinert, man wechselte von einer obskuren Majorfirma (Automatic) zur nächsten (von den Magnet-Künstlern kenne ich sonst nur noch Chris Rea), hatte einen neuen Produzenten: statt Bill Price war jetzt der durch Mike Oldfields frühe Alben zu Ruhm (und Geld?) gekommene Tom Newman dabei. Jackie Levens Gesang wird immer besser (und exzentrischer!), Klassegitarrist Jo Shaw setzt auch eine Mandoline ein (und das zu new Wave-Zeiten!), Trommler David McIntosh spielt sogar Marimbaphon. Aber es hat alles nichts genützt: im Prinzip war die Band - zumindest in dieser Form- aufgrund von Erfolglosigkeit (außer bei Hardcore-Fans) und ohne breite Presseunterstützung am Ende. Es folgt zwar noch ein weiteres Album von Jackie Leven mit anderen Musikern unter diesem Namen - aber das war es dann. Und es gibt immer noch keine CD-Veröffentlichung. Da hilft nur Selbstgebranntes!!!


(02.05.2006)
Mehr ...
Merle Haggard: "Big City" (Epic, 1981)
"BIG CITY was Merle Haggard's 47th album, including Greatest Hits compilations; it was also his Epic Records debut. An emotionally charged, crying-in-your-beer country album full of tales of heartache, pain, and troubles, Merle speaks from what seems to be experience. Honest, blue collar, and topped off with well-thought lyrics that are just as gripping as the captivating music itself, BIG CITY is one wallop of a country album sure to make you sing, cry, and think about your life."(Alex Steininger)
Garland Jeffreys: "Escape Artist" (Epic, 1981)
Garland Jeffreys mit einem tollen Album, das ich in einem Duisburger Plattenladen für ca. 3 DM aus dem Wühltisch gezogen habe. Garland schreibt selber ziemlich gute Songs, trotzdem fällt vor allem die Coverversion von "96 Tears" von Question Mark & The Mysterians auf. Mit den Rusty Nails haben wir dann quasi diese Coverversion auf unserer Debüt-EP noch mal gecovert. Auch wenn das Namedropping Garland Jeffreys beim Plattenverkauf nix genützt hat, hier eine kurze Auswahl der beteiligten Musiker: Linton Kwesi Johnson, Lou Reed, David Johanson (New York Dolls), Nona Hendryx (La Belle), Steve Goulding & Andy Bodnar (Graham Parker & The Rumour), die Brecker Brothers, Danny Federici & Roy Bittan (Bruce Springsteen's E-Street Band) etc.
Junior Wells: "Pleading The Blues" (Isabel, 1981)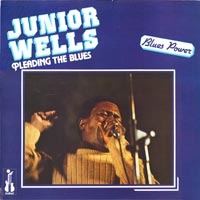 Am 31.10.1979 wurde an einem einzigen Tag in einem Studio in der französischen Stadt Toulouse eines meiner liebsten Alben von Junior Wells live aufgenommen. Begleitet wurde er an der Sologitarre von Buddy Guy, seinem alten Partner aus den 60ern, und dessen Band mit Phil Guy an der funky Rhythmusgitarre und der virtuosen Rhythmusgruppe, bestehend aus J. Williams am Bass und Roy Allison am Schlagzeug.


(13.07.2008)
Mehr ...
Jesse Winchester: "Talk Memphis" (Bearsville, 1981)
Der Name Jesse Winchester war mir damals nur als Autor von Coverversionen anderer Künstler ganz vage präsent, als ich dieses Album Mitte der 80er für Kleingeld aus einer Grabbelkiste gezogen habe und sofort begeistert war. "Talk Memphis" ist wörtlich zu nehmen, denn produziert wurde in Memphis von Produzentenlegende Willie Mitchell (Al Green). Ein tolle Verquickung von Singer/Songwriter-Folkrock und Memphis-Soul.