Das Album des Jahres
The Moody Blues: "To Our Children's Children's Children" (Threshold, Dez. 1969)
Eine meiner absoluten Lieblingsplatten! Habe ich irgendwann ca. 1974/75 von meinen besten Freunden zum Geburtstag geschenkt bekommen. Keine Ahnung, was die Jungs dazu veranlasst hatte, mir diese Scheibe zu schenken, da sie ja damals bereits schon etwa 5 Jahre alt war. Die Moodies haben vorher und nachher leider nie mehr diese Klasse erreicht. Vergesst "Nights in White Satin" und hört diese Platte, bei der alle Lieder ineinander übergehen und ein Gesamtkunstwerk bilden. Wenn's geht, über Kopfhörer!
weitere Highlights ...
Fairport Convention: "What We Did On Our Holydays" (Island, Jan. 1969)
Gleich drei starke Alben gab's im Jahre '69 von Englands bester Folkrockband. Allerdings ist dieses insgesamt 2. Album der Band als Übergang von amerikanisch orientiertem Singer/Songwriter-Musik (z.B. Dylans "I'll Keep It With Mine" und Joni Mitchells "Eastern Rain") hin zu altenglischem Liedgut ("She Moves Through The Fair", "Nottamun Town") einzuschätzen. Zum Kern der Band (Bassist Ashley Hutchings, Trommler Martin Lamble und den Gitarristen Richard Thompson und Simon Nicol) kam für Judy Dyble die neue Sängerin Sandy Denny, die damals bereits ihre eigene Karriere als Folksängerin hatte. Sänger Ian Matthews war allerdings zum letzten Mal dabei (bzw. beim Folgealbum "Unhalfbricking" nur noch als Gast), was möglicherweise mit dem beginnenden Stilwechsel der Band zu hatte.
Herbie Mann: "Memphis Underground" (Atlantic, Jan. 1969)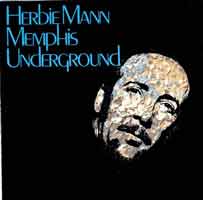 Herbie Mann ist sicherlich einer der einflussreichsten Flötisten des Jazz, der auf seinen zahllosen Platten mit vielen Stilen experimentiert hat. "Memphis Underground" ist durchaus als "Zeitgeistplatte" anzusehen: sie bringt Jazzsolisten (Herbie Mann selber, Freejazz-Gitarrist Sonny Sharrock, Jazzrock-Gitarrist Larry Corryell und den Vibraphonisten Roy Ayers) mit der damals angesagten Memphis-Rhythmusgruppe um Reggie Young und Bobby Emmons zusammen. Produziert hat das Ganze der legendäre Tom Dowd. Gespielt werden funkige Soulgrooves (z.B. der bekannte Titelsong) und Instrumentalversionen von Soulhits ("Chain Of Fool", "Hold On I'm Coming") , auf denen sich die Solisten improvisatorisch ausbreiten können.
Van Der Graaf Generator: "The Aerosol Grey Machine" (Fontana, Jan. 1969)
Van Der Graaf waren eine der unterbewerteten Band der britischen "Progressive-Rock-Szene" in den frühen 70ern. Dies ist ihr Debüt-Album. dass eigentlich als Soloalbum des Sängers Peter Hammill geplant war, da sich die Band Ende 1968 aufgelöst hatte (das tat sie danach noch des Öfteren). Da aber die anderen Mitspieler, Hugh Banton (keyb), Keith Ellis(bg) und Guy Evans (dr), sowieso im Studio dabei waren und mit dem neuen Charisma-Label ein neuer Plattenvertrag ausgehandelt werden konnte, erschienen die Aufnahmen Anfang 1969 unter dem alten Bandnamen. Den genialen Song "Necromancer" habe ich damals irgendwo im Fernsehen gesehen (wahrscheinlich im Beatclub) und als kleiner Bub natürlich erst nicht verstanden.
Creedence Clearwater Revival: "Bayou Country" (Fantasy, Feb. 1969)
Wegen "Born On The Bayou" und nicht wegen "Proud Mary" mein klarer Favorit von den Jungs!
Quicksilver Messenger Service: "Happy Trails" (Capitol, März 1969)
Diese Platte ist vor allem wegen der über 20minütigen Version von Bo Diddley's "Who Do You Love" bekannt. Aus der Band sind die Gitarristen Gary Duncan und John Cippolina hervorzuheben. Stammsänger Dino Valenti ist dieses mal nicht dabei (war er zu der Zeit im Knast? Keine Ahnung), weshalb sich Gary Duncan und Bassist David Freiberg die Leadvocals teilen.
The Rascals: "Freedom Suite" (Atlantic, März 1969)
Gefunden in der Grabbelkiste!


(12.06.2015)
Mehr ...
The Velvet Underground (Verve/MGM, März 1969)
Das dritte Velvet-Album war eine Abkehr von den harschen Klängen des Vorgängers "White Light/White Heat". John Cale war zwar nicht mehr dabei, aber Lou Reed zauberte tolle Songs wie "What Goes On", "Pale Blue Eyes", "Candy Says", "Beginning To See The Light" und "Murder Mystery". Trotz des genialen Bananenalbums ist dies mein wahrer Favorit der Band!
Mehr ...
Scott Walker: "Scott 3" (Philips, März 1969)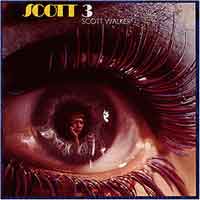 Mehr ...
Amon Düül II: "Phallus Dei" (Liberty. April 1969)
Mehr ...
Tim Buckley: "Happy Sad" (Elektra, April 1969)
Tim Buckley, zum Dritten. Der Klang wird immer freier, nähert sich immer mehr dem Jazz. Dafür sorgen neben dem begnadeten Sänger Tim Buckley der Gitarrist Lee Underwood und der Vibraphonist David Friedman.
Mehr ...
Leonard Cohen: "Songs From A Room" (Capitol, April 1969)
Auch Cohens zweite Platte war wieder voller zukünftiger Klassiker, z.B. "Story Of Isaac" und natürlich "Bird On The Wire".
Flying Burrito Brothers: "The Gilded Palace Of Sin" (A&M, April 1969)
Nachdem Gram Parsons bei den Byrds mit seiner Countryrock-Vision ziemlich untergebuttert wurde, machte er sich mit dem anderen Ex-Byrd Chris Hillman, der bereits vor seiner Byrds-Zeit Bluegrass spielte, als Burrito-Brüder selbständig. Mit dabei noch der Bassist Chris Ethridge (Hillman spielt hier Gitarre und Mandoline), der Steeler Sneaky Pete und wechselnde Studiotrommler. Erst bei der 2.Platte war mit Michael Clarke, ebenfalls von den Byrds, ein fester Trommler dabei. Mit vielen Parsons-Klassikern. Anspieltipps sind: "Christine's Tune", "Sin City", "Wheels" und die beiden "Hot Burrito" (#1 und #2).
"Fuck 'em! Who needs the Byrds anyway? This record has all the big hits of the Gram-era Burritos -- most of them, at any rate. "Wheels", "Sin City", "Hot Burrito #2", the jovial misogyny of "Christine's Tune" and Gram plugging away on a couple of Dan Penn's Muscle Shoals R&B anthems. Naw, he didn't have the greatest voice, but somehow he makes it all work. Uneven, but a classic."
Joni Mitchell: "Clouds" (Reprise, April 169)
The Youngbloods: "Elephant Mountain" (RCA/Racoon, April 1969)
Zwei Rockbands erwies RCA damals die Ehre eines eigenen Plattenlabels: Jefferson Airplane spendierte man "Grunt", "Racoon" war extra für die Band um Sänger/Bassist Jesse Colin Young, einem ehemaligen Folksänger, und dem virtuosen Gitarristen/E-Pianisten "Banana" gegründet worden.
Enthält mit "Darkness, Darkness" einen häufig gecoverten Songs aus dieser Zeit: mir sind Versionen u. a. von Ian Matthews, Heidi Berry, Richard Shindell, Elliott Murphy, Christy McWilson und den Cowboy Junkies bekannt.


(Dez. 2005)
Mehr ...
MC5: "Kick Out The Jams" (Elektra, Mai 1969)
Der größte Erfolg der "Motor City Five" aus Detroit war dieses Livealbum mit dem berühmten "Beep" über einer "Motherfucker"-Ansage. Beide Gitarristen erlangten danach Kultstatus, wenn auch keinen übermäßigen Wohlstand: Wayne Kramer als Semilegende in Punkrockkreisen, Fred "Sonic" Smith durch seine Heirat mit Patti Smith . Das schöne Comeback-Album nach der Kinderpause von 1988, "Dream Of Life", haben Fred und Patti gemeinsam komponiert und eingespielt. Leider verstarb er vor einigen Jahren.
Bob Dylan: "Nashville Skyline" (Columbia, Mai 1969)
Dylans Platte aus Nashville ist viel besser als ihr Ruf. Mit "Lay Lady Lay" gab's nach längerer Pause auch mal wieder einen Hit. Schön ist auch das Duett mit Johnny Cash bei "Girl From The North Country".
The Moody Blues: "On The Threshold Of A Dream" (Decca/Deram, Mai 1969)
Diese Platte, die nur wenige Monate vor dem Meisterwerk "To Our Children's Children's Children" entstand, ist auch schon ein Genuss. Unbedingt mit Kopfhörer hören. Kaum zu glauben, dass 1969 schon so ein toller Sound produziert wurde!
John Stewart: "California Bloodlines" (Capitol, Mai 1969)
Der Mann ist leider relativ unbekannt geblieben, sang zuvor im nicht so tollen, aber erfolgreichen Kingston-Trio und hat u. a. für die Monkees Hits geschrieben ("Daydream Believer"). Auf dieser Platte findet man sein anderes bekanntes Stück "July You're A Woman" (würdet ihr alle wieder erkennen, wenn ihr's hört!)
Johnny Cash: "At San Quentin" (Columbia, Juni 1969)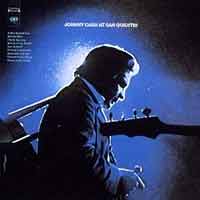 Kurz nach "Folsom Prison" bereits das zweite Livealbum aus dem Knast - und diesmal endlich Nr. 1 in den Albumcharts.
Crosby, Stills & Nash (Atlantic, Juni 1969)
1969 trafen sich drei Ex-Mitglieder von recht erfolgreichen Bands, die aus dem Stand deren Vorgaben noch getoppt haben: David Crosby hatte die Byrds verlassen (McGuinn wollte für "5D" angeblich "Triad" nicht aufnehmen), Stephen Stills war mit den aufgelösten Buffalo Springfield mittelprächtig erfolgreich und Graham Nash hatte die Hollies verlassen (die wollten seinen "Marrakesh Express" nicht aufnehmen). Endlich mal eine Supergroup, die nicht enttäuschte: ihre Songs und ihre drei Stimmen zusammen waren eine Offenbarung.
The Grateful Dead: "Aoxomoxoa" (Warner, Juni 1969)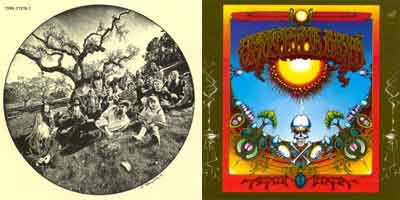 Der dritte Streich meiner Helden, noch etwas unausgegoren, aber schon mit einigen Klassesongs (z.B. "Saint Stephen" und "China Cat Sunflower", fast alle Texte inzwischen von bandeigenen Lyriker Robert Hunter und die Musik von Leadgitarrist Jerry Garcia mit gelegentlicher Unterstützung von Bassist Phil Lesh), denn ihre psychedelischen Exkursionen kamen erst live voll zur Geltung, weshalb wenige Monate später auch das Live-Doppelalbum "Live/Dead" erst den Durchbruch brachte. Im Studio gelangen die Bigpoints erst später mit den Countryrockalben "Workingman's Dead" und "American Beauty" von 1970.
Neil Young with Crazy Horse: "Everybody Knows This Is Nowhere" (Reprise, Juni 1969)
Bei seiner zweiten Platte tat sich Neil Young mit Crazy Horse (Billy Talbot, Ralph Molina und Danny Whitten) zusammen: ein neuer Sound war geboren. Von mir erst relativ spät entdeckt enthält die Platte bereits drei seiner besten Songs: "Cinnamon Girl", "Cowgirl In The Sand" und "Down By The River".
Fairport Convention: "Unhalfbricking" (Island, Juli 1969)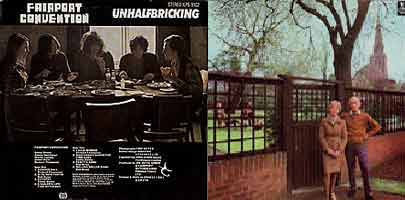 Ein Frühwerk der englischen Band, auf dem sie sich unter dem Einfluss von Sängerin Sandy Denny noch stärker als beim Vorgänger "What We Did On Our Hollidays" von ihrer reinen Orientierung auf US-Singer/Songwriter-Musik lösen und den Folk entdecken. "A Sailor's Life" deutet das an, was die nächste Platte "Liege & Lief" dann konsequent umsetzt. Richard Thompson und Simon Nicol brillieren an den Gitarren, Ashley Hutchings ist am Bass dabei, Martin Lamble trommelt vor seinem Unfalltod zum letzten mal, Ian Matthews ist nach seinem Ausstieg nur noch bei einem Lied als Gastsänger zu hören. Der damals bereits etablierte Folkgeiger Dave Swarbrick taucht zum ersten Mal als Gast auf, bevor er später fest zur Band stößt. Diese Platte habe ich mir bereits ca. 1974 zugelegt - wobei ich gar nicht mehr sagen kann, was mich damals schon auf Folkrock gebracht hatte - und ist bis zum heutigen Tag mein Lieblinxalbum der Band, eigentlich sogar eine meiner Lieblinxplatten überhaupt!
Mehr ...
Isaac Hayes: "Hot Buttered Soul" (Stax, Juli 1969)
"...erlaubte sich bei seinem zweiten Solo-Album Exzesse an Studio-Aufwand. Nach dem Motto `Soul goes symphonic´ arrangierte er seine Marathon-Kompositionen auf das Üppigste mit Streichern und legte mit `Hot Buttered Soul´ nebenbei eigentlich auch bereits den Grundstein für den Discoboom der 70er Jahre." (Rolling Stone. 4 Sterne)
Creedence Clearwater Revival: "Green River" (Fantasy, Aug. 1969)
Das zweite von drei Alben innerhalb eines Jahres und ein weiteres absolutes Highlight! Im Frühjahr kam schon das geniale "Born On The Bayou" heraus, zum Jahresende sollte noch das für meinen Geschmack schwächere "Willie & The Poorboys" folgen. John C. Fogerty steht auf vorne auf dem Cover und auch bei der Musik klar im Vordergrund: er war in Höchstform und schrieb für dieses Album eine Reihe von Klassikern wie "Lodi" oder "Bad Moon Rising", die natürlich jeder kennt. Aber auch der Titelsong überzeugt. "Sinister Purpose" ist wirklich sinister und das abschließende "Night Time Is The Right Time" ist Garagenrock pur. Knappe 30 Minuten nur, aber am Ende ist alles gesagt.
Mehr ...
Miles Davis: "In A Silent Way" (Columbia, Aug. 1969)
Miles beim Übergang vom "normalen" Jazz zum Jazzrock, dieses mal sehr leise (siehe LP-Titel!). Jeder seiner Begleiter war bzw. wurde danach selber ein Star: John McLaughlin, Chick Corea, Herbie Hancock, Wayne Shorter, Dave Holland, Tony Williams und Josef Zawinul. Was für eine Mannschaft!
"In A Silent Way" entstand genauso wie schon "Birth of the Cool" (1949) und "Kind Of Blue" (1959) am Ausklang einer Dekade. Aufgenommen an nur einem Tag, dem 18. Februar 1969, zeigt es Miles und seine Band auf dem Sprung vom Akustik- hin zum Fusion-Klang. Die Musik klingt sehr luftig und leicht, mit (noch) sehr zurückgenommenen Rhythmen. Die Erweiterung der Band um Joe Zawinul (Orgel) und John McLaughin (Gitarre) brachte aber schon Anklänge an das noch folgende Meisterwerk (und neben "Kind Of Blue" auch größten Verkaufserfolg) "Bitches Brew".
"Santana" (Columbia, Aug. 1969)
Das Debüt. Merkwürdigerweise eine meiner sehr späten Entdeckungen. Aber auf jeden Fall um Klassen besser als das, was in den letzten Jahren von Carlos und seiner Truppe samt Gaststars zu hören ist. Na ja - gönnen wir ihm den spätem kommerziellen Erfolg!
Boz Scaggs (Atlantic, Aug. 1969)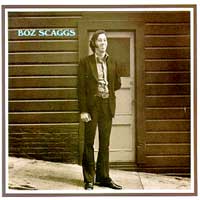 Zweites Soloalbum des ehemaligen zweiten Sängers/Gitarristen der Steve Miller Band, aufgenommen in den berühmten Muscle Shoals-Studios im tiefen Süden und produziert u. a. vom späteren(?) Rolling-Stone-Herausgeber Jann Wenner. Eine der ersten Sternstunden des Gitarristen Duane Allman. Ein kleine Anekdote am Rande: es gibt hier auch einen der ersten Gesangsauftritte von Donna Godchaux, noch vor ihrer Zeit mit Gatte Keith bei den Grateful Dead.
Ach so - die Musik? Wunderbarer Southern Rock mit viel Blues- und Soulgefühl.


(11.09.2004)
Mehr ...
Muddy Waters: "Fathers And Sons" (Chess, Aug. 1969)
Dieses Doppelalbum brachte Waters den Durchbruch beim Rockpublikum. Dazu wurde eine der damals beliebten "Supersessions" angesetzt, die dieses mal aber zu einem wunderbaren Ergebnis führte. Weitere "Väter" waren: Otis Spann und der Drummer Sam Lay. Wir hören die "Söhne" Paul Butterfield, Buddy Miles und Michael Bloomfield.
The Beatles: "Abbey Road" (EMI/Parlophone, Sept. 1969)
Eigentlich wollte ich die Platte hier gar nicht aufführen, denn man glaubt sie ja in- und auswendig zu kennen - und es ist ja auch eine viel zu offensichtliche Wahl. Auf jeden Fall habe ich mir "Abbey Road" und das weiße Album frisch für meinen Auto-CD-Player gebrannt und letzte Tage nacheinander weggehört. Und ich muss sagen: klasse Platte, geht mir im Moment sogar besser als das weiße Album rein. Auf der ersten Seite Hit auf Hit zum Mitsingen, auf der zweiten Seiten (weil CD natürlich eine "gedankliche zweite Seite"!) Lieder wie "Sun King" und "She Came In Thru The Bathroom Window", die ich total vergessen hatte!
Mehr ...
Nick Drake: "Five Leaves Left" (Island, Sept. 1969)
Ein Jahrhundertplatte! Absolut zeitlos! Bei den Songs fällt es mir schwer, einzelne hervorzuheben: vielleicht "River Man" und "Three Hours". In der Begleitung sind die damals auf Island-Platten unverzichtbaren Richard Thompson von Fairport Convention (Gitarre) und Danny Thompson von Pentangle (Kontrabass) zu nennen. Tolle Streicherarrangements von Robert Kirby und Harry Robinson.
Mehr ...
Fleetwood Mac: "Then Play On" (Reprise, Sept. 1969)
Eine recht späte Entdeckung! Natürlich kannte ich ein paar der alten Hits, "Oh Well" und "Rattlesnake Shake" habe ich auf einer "Greatest Hits"-Platte sogar schon seit den 70ern im Regal stehen. Aber erst jetzt, nach etwa 30 Jahren, entdecke ich dieses Album als ein wahres Juwel. Zu hören ist ein wunderschöner Sound der drei Gitarristen (auf "Then Play On" sind erst- und letztmalig Peter Green, Jeremy Spencer und Danny Kirwan gemeinsam dabei), alles sehr relaxt, kein blödes Blues-gebolze oder -geschrammel, sondern gute Songs von Green und dem damals 19jährigen Neuzugang Kirwan.
Mit dem Sänger, Songwriter und Ausnahmegitarristen Peter Green an der Spitze praktizierten Fleetwood Mac zu Beginn ihrer Karriere authentischen Blues, der sich nur wenig von den Vorlagen ihrer großen schwarzen Vorbilder aus den USA entfernte. Mit der Veröffentlichung von "Then Play On", welche die letzte LP Greens mit Fleetwood Mac werden sollte, sprengten die Band im Herbst '69 aber die stilistischen Ketten des Blues und boten experimentierfreudige, wie zugleich ausgereifte Rockmusik höchster Güte, die ihre Blueswurzeln aber nicht verleugnete.
Bei aller Freude am experimentieren und improvisieren, wie sie sich in ausgedehnten Instrumentalpassagen zeigt, geht aber nie der musikalische Faden verloren. Die exquisite Rhythm-Section (die Namenspaten Mick Fleetwood und John McVie) liefert das Fundament, auf dem sich die drei Gitarristen entfalten können. Der Gesamtsound ist entsprechend gitarrenbetont, atmosphärisch variiert die Musik zwischen kräftigem Rock ("Rattlesnake Shake") und ruhigen, harmonischen Nummern ("Although the Sun is shining").
Bei "Then Play On" handelt es sich um eine erstklassige Rockscheibe, die den Vergleich mit Klassikern der Branche wie "Electric Ladyland" oder "Led Zeppelin IV" keineswegs zu scheuen braucht. Leider wurde der Platte nie die Anerkennung zuteil, welche sie verdient hätte. Ein Umstand, der sich möglicherweise dadurch erklärt, dass sich das Blues-Publikum der frühen Tage von Fleetwood Mac mit der Stiländerung nicht so recht anfreunden konnte, während die Erfolge der Ära nach Peter Green mit einer stilistischen Hinwendung zum Pop einher gingen. Liebhaber der künstlerisch äußerst fruchtbaren Phase der Rockmusik Ende der 60er Jahre sind mit dieser Scheibe indes bestens beraten.


(26.02.2004)
Mehr ...
Love: "Foursail" (Elektra, Sept. 1969)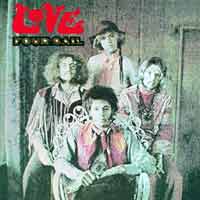 Weniger erfolgreich als der Vorgänger "Forever Changes" und eine radikale Abkehr von dessen filigranem Sound: mit neuer Mannschaft hatte Arthur Lee in seiner eigenen Garage dieses wahrhafte "Garagenrock"-Album ohne technischen Firlefanz aufgenommen - und mit dem Ergebnis viele Leute enttäuscht. Unter anderem seine alte Plattenfirma ("Love For Sale" - falls irgendjemand das Wortspiel immer noch nicht erkannt haben sollte!). Auch ich entdecke dieses letzte Werk für Elektra erst jetzt mit Verspätung und stelle fest: eine klasse Platte. Und völlig egal, ob sie nun zu "Forever Changes" passt und deren Qualitätsstandard hält oder auch nicht!
"Vom Original-Line-Up ist nur Arthur Lee geblieben, der für die durchweg sehr potenten Songs verantwortlich ist und dem Band-Sound eine deutlich härtere Richtung gibt. Natürlich fällt das Album gegenüber dem epochalen Vorgänger "Forever Changes" ab und wurde folglich von der Kritik eher negativ bewertet, aber im Ernst, wie sollte Lee einen solchen Geniestreich wiederholen?
30 Jahre später sollte man die Meinung revidieren und sich dieses remasterte Album zu den anderen Love-CDs stellen..." (Glitterhouse).
John Mayall: "Turning Point" (Polydor, Sept. 1969)
Auf diesem Livealbum aus dem New Yorker Fillmore East wurde John Mayall nur von Steve Thompson (Bass), Jon Mark (Akustikgitarre) und Johnny Almond (Sax, Flöte) - also ohne Schlagzeuger - begleitet. Viele kennen den Song "Room To Move", auf dem Mayall an der Bluesharp zaubert. Dies war eine der besten Mayall-Bands. Jon und Johnny machten sich danach bald als Duo "Mark-Allmond" mit mittelprächtigem Erfolg selbständig.
Laura Nyro: "New York Tendaberry" (Columbia, Sept. 1969)
Sie veröffentlichte ihr erstes Album 1966 mit 19 Jahren, schrieb damals Hits für die Fifth Dimensions, Blood, Sweat & Tears u. a., blieb aber bei uns immer obskur. Dies ist ihr drittes Album, das ich vor langen Jahren mal auf einem Schallplattenflohmarkt erstanden habe. Die Qualität der Platte ist mir damals zuerst noch entgangen.
Mehr ...
King Crimson: "In The Court Of The Crimson King" (Island/E'G, Okt. 1969)
Das tolle Debüt von Robert Fripps Supertruppe. Unerreicht und mit nichts anderem vergleichbar. Jeder kennt dieses Cover. Es zierte in den frühen 70ern auch die Tür einer Freakkneipe in Duisburg, an der wir damals auf unserem Weg mit der Straßenbahn nach Duisburg-Mitte, meist auf dem Weg zum Amsterdam-Record-Shop, oft vorbeikamen. Wir waren von dem Bild beeindruckt, ohne zuerst zu wissen, um was es sich dabei handelte.
Damals gab's in England die ersten Mellotrons (über Keyboard abgespielte Tonbandschleifen, meist von Geigen und Flöten; kennt man auch von "Stairway To Heaven"), bei deren Verwendung sich neben den Moody Blues King Crimson hervortaten. Auf dieser Platte wird es von Ian McDonald (außerdem an Saxofon und Flöte) bedient. Greg Lake singt und spielt Bass, so gut wie nie mehr danach. Mike Giles an den Drums ist der Wahnsinn. Die Texte stammen durchweg von Pete Sinfield, der sogar als nicht musizierendes Bandmitglied geführt wurde. Anspieltipps: alles, vor allem aber die schöne Ballade "I Talk To The Wind", lange Zeit von Waiting For Louise gecovert.
Mehr ...
Taj Mahal: "Giant Step" (Columbia, Okt. 1969)
Ein weitere Glanztat von Taj Mahal! An der Gitarre brilliert bei dieser Bluesplatte ("Blues" im weiteren Sinne) Jesse Ed Davis.
The Band (Capitol, Okt. 1969)
Die zweite Geniestreich der Fünf. Der Streit der Fans geht dahin, welche der beiden Platten die bessere ist: für mich bilden beide die Essenz ihres Gesamtwerkes, danach nie mehr erreicht, obwohl auch die anderen Platten nicht schlecht sind, sogar die der Reunionplatten ohne Robertson und Manuel aus den 90ern gefallen mir. Anspieltipps: "Rag Mama Rag", "Up On Cripple Creek", "The Night They Drove Old Dixie Down", "Unfaithful Servant". Erwähnenswert noch eine bekannte & bizarre deutsche Coverversion von "Dixie": "Am Tag Als Connie Kramer starb" von Juliane Werding. Der dämliche deutsche Text hat aber nix mit dem Original zu tun. Und das Arrangement stammt wohl auch eher von Joan Baez etwas süßlicher Coverversion von 1971.
Mehr ...
Mighty Baby (Head, Okt. 1969)
Lost And Found!


(28.10.2006)
Mehr ...
The Pentangle: "Basket Of Light" (Transatlantic, Okt. 1969)
Pentangle waren einzigartig: zwei erfolgreiche Folksänger und Akustikgitarristen (Bert Jansch und John Renbourn) taten sich mit einer Jazz-Rhythmusgruppe (Terry Cox und Danny Thompson) und einer Sängerin mit Elfenstimme (Jacqui McShee) zusammen und spielten sich mit ihren eigenwilligen und einzigartigen Mixtur aus Folk und Jazz bei diesem 3. Album sogar auf Platz 5 der britischen Charts!
The Tony Williams Lifetime: "Emergency" (Verve, Okt. 1969)
Ein Klassiker des Jazzrock - und eines der legendärsten Trios im Jazz: Trommler Tony Williams, Gitarrengott John McLaughlin (vor seinem Durchbruch) und Orgel-Geheimtipp Larry Young, dem heimlichen Star dieser Platte.


(17.08.2011)
Mehr ...
Jefferson Airplane: "Volunteers" (RCA/Grunt, Nov. 1969)
Musikalisch und textlich sicherlich einer der Höhepunkte in der Bandgeschichte. Zur Stammbesetzung um Paul Kantner (v,g), Marty Balin (v), Grace Slick (v), Jorma Kaukonen (g), Jack Casady (bg) und Spencer Dryden (dr) kamen Nicky Hopkins am Piano, der besonders in "Wooden Ships", das David Crosby mit textlicher Unterstützung von Stephen Stills und Paul Kantner schrieb, glänzt. Das Stück gefällt mir hier sogar noch viel besser als bei CS&N. "Eskimo Blue Day" ist ein weiteres sehr schönes Lied, das später vom Gun Club genial gecovert wurde. David Crosby, Stephen Stills, aber auch Jerry Garcia, waren mit im Studio.
Mehr ...
Captain Beefheart & His Magic Band: "Trout Mask Replica" (Reprise, Nov. 1969)
Das Meisterwerk des Captains, produziert von Frank Zappa, völlig FAR OUT zu seiner Zeit und auch heute noch absolut wunderbar, verwirrend und zersetzend. Ich muss gestehen, dass ich die Platte nicht oft hören kann und vermute, dass das auch bei vielen anderen Leuten so ist. Trotzdem taucht das Album in vielen Bestof-Listen auf! Ob die Leute die Platte wirklich immer gehört haben, oder sie nur aufführen, weil man dieses Album als Musikfreak gut findet muss? Egal. Ich gebe zumindest zu, dass ich Don Van Vliet in seiner frühen "kommerziellen" Phase auf den beiden "Spot"-Alben von 1972 ("Clear Spot" und "The Spotlight Kid") noch lieber höre. "Kommerziell" dabei natürlich nur im relativen Sinne.
Mehr ...
Scott Walker: "Scott 4" (Phillips, Nov. 1969)
Mehr ...
The Grateful Dead: "Live/Dead" (Warner, Dez. 1969)
Dieses Live-Doppelalbum ist die Quintessenz der Dead, die hier vor allem bei der Kollektivimprovisation "Dark Star" zur Höchstform auflaufen. Vorhergehende Studioproduktionen hatten nie die Livequalität der Band erreicht.
Mehr ...
Fairport Convention: "Liege & Lief" (Island, Dez. 1969)
Nachdem es sich schon auf der gerade mal ein halbes Jahr alten letzten Platte "Unhalfbricking" schon andeutete, war man hier im Folkrock angelangt und spielte mit elektrischen Gitarren und Schlagzeug vor allem altenglische Volkslieder, was die Folkpuristen ihnen und besonders Dave Swarbrick ähnlich übel nahmen, wie Dylans seinen Wechsel von Folk zu Rock damals auf dem Newport-Festival. Der neue Drummer hieß Dave Mattacks, Bandgründer Ashley Hutchings war zum letzten Mal dabei. Sandy Denny singt in Höchstform. Anspieltipps: "Come All Ye", "Matty Groves" und das Thompson/Swarbrick-Original "Crazy Man Michael".
Mehr ...
The Rolling Stones: "Let It Bleed" (Decca, Dez. 1969)
Einer der Klassiker von den Stones. Natürlich wegen "Sympathy For The Devil", "You Got The Silver", "Midnight Rambler" und "Love In Vain" unverzichtbar in dieser Liste.
Anmerkung: "Sympathy For The Devil" ist natürlich von "Beggars Banquet". Da habe ich einen bösen Faux Pas begangen, der von den Junx aus dem "Rolling-Stone-Forum" gnadenlos aufgedeckt wurde. Asche auf mein Haupt. Zu meiner Entlastung kann ich leider nur sagen, dass ich damals, als diese Platte erschien, 10 Jahre jung war und inzwischen schon über 40 bin (das Gedächtnis lässt nach!)
(10.12.2002)
Mehr ...
T-Bone Walker/Joe Turner/Otis Spann: "Super Black Blues" (Flying Dutchman, Dez. 1969)
Der etwas marktschreierische Titel trifft es aber haargenau: Hier kamen drei Meister des Blues zu einer entspannten Studiosession zusammen: der Sänger/Gitarrist T-Bone Walker, für viele der beste Bluesgitarrist noch vor B.B. King und hier wohl "Primus inter pares" (oder wie das heißt), der "Shouter" Big Joe Turner, sowie der wenig später verstorbene Pianist Otis Spann. Unterstützt wurden sie von einer wirklich hochkarätigen Begleitband mit Harmonikaspieler George Smith (von der Muddy Waters-Band), Jazztrommler Paul Humphrey (spielt auch auf Steely Dan's "Aja"!) und Saxofonlegende Ernie Watts. Nur Bassist Ron Brown und Gitarrist Arthur Wright sind mir nicht bekannt. Produziert in exquisitem Klang wurde das Ganze von Bob Thiele, der sonst für das Jazzlabel Blue Note arbeitete. Die Produktion orientiert sich in Klang und Coverästhetik stark an Jazzplatten aus dieser Zeit (Blue Note, Riverside, etc.). Meine Vinylplatte ist mir übrigens vor einiger Zeit zerbrochen und ich war jahrelang nicht in der Lage, mir ein neues Exemplar zu besorgen. Und ENDLICH ist jetzt in England eine CD-Wiederveröffentlichung draußen, die ich mir natürlich sofort bestellt habe!


(Januar 2003)
Michael Chapman: "Rainmaker" (EMI/Harvest, 1969)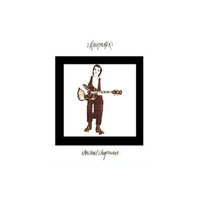 Ein unterbewerteter englischer Sänger und Gitarrist mit seinem Debüt. Von seinen zahlreichen Alben habe ich im Laufe der Jahre so einige aus den Grabbelkisten ziehen können, ohne dabei ein wirklicher Kenner von Michael Chapman zu werden, aber dieses hier gefällt mir am besten.


(05.06.2008)
Mehr ...
Bonnie Dobson: "Bonnie Dobson" (RCA, 1969)
Lost & Found!


(04.04.2010)
Mehr ...
Judy Henske & Jerry Yester: "Farewell Aldebaran" (Straight, 1969)
Lost And Found!
Mehr ...
Charlie Musselwhite: "Tennessee Woman" (Vanguard, 1969)
Gerade frisch für € 2,95 bei Zweitausendeins aus der Grabbelkiste geholt! Ich bin zwar nicht mehr so sehr in dem "Bluesding" wie noch vor einigen Jahren, muss aber feststellen: ein wirklich großartiges Album! Songs, Zusammenspiel, Klangqualität, Musselwhites Stimme und Harmonika! Und dieses coole Cover! Musselwhite ist definitiv einer der besten weißen Bluesharpspieler! Wobei dieser "rassistische Ansatz" eigentlich total bescheuert ist, denn er meint unterschwellig: zwar gut für einen "Weißen", aber nicht so gut wie ein "Schwarzer". Übrigenz wusste ich früher überhaupt nicht, dass Musselwhite ein "Weißer" ist - große Überraschung als ich ihn dann zum ersten mal auf Fotos sah!


(03.10.2003)
Mehr ...
Milton Nascimento: "Courage" (A&M/CTi, 1969)
Zum ersten Mal nimmt der brasilianische Sänger und Gitarrist in den USA bei einem Jazzlabel auf. An den Tasteninstrumenten findet man die prominentesten Begleiter: Herbie Hancock, sehr "banddienlich" spielend, am Piano und Eumir Deodato an der Orgel. Gewöhnungsbedürftig für viele sind sicherlich die für eine Creed Taylor-Produktion typischen Streicher, aber wenn man davon mal absieht oder sich sogar dran gewöhnt hat, ist das eine ganz vorzügliche Platte, die dem Brasilien-Unkundigen den ersten Schritt in eine neue musikalische Welt ermöglicht.


(26.03.2006)
Mehr ...
Pharoah Sanders: "Karma" (Impulse!, 1969)
"Hippie-Jazz" sagen manche Leute - und meinen das wohl auch eher abfällig. Ende 70er (oder Anfang 8oer) Jahre habe ich den Mann mal live auf dem wunderbaren Jazzfestival in der Balver Höhle im Sauerland(!) gesehen, was einer der bewegendsten Konzerteindrücke meines Lebens wurde. Und weil ich ja nie John Coltrane live erleben konnte, muss ich zumindest sagen: der beeindruckendste Saxofonspieler, den ich je gesehen habe.
Das fast 33minütige "The Creator Has A Masterplan" ist der Mittelpunkt des Albums. Sänger Leon Thomas durfte seine Stimme mit dem markanten Jodeleffekt bald darauf auch bei Santana (auf "Welcome" von 1973) erheben und hat das Lied auch auf seinem Debüt "Spirits Known And Unknown" herausgebracht. Ausserdem gibt es das Lied doch tatsächlich zweimal in der Interpretation von Jeffrey Lee Pierce und seinem Gun Club, natürlich ohne solch instrumentale Höchstleistungen wie hier, aber trotzdem (?) recht interessant gemacht: auf dem 84er Studioalbum "The Las Vegas Story" und dem Livealbum "Ahmed's Wild Dream" aus den 90ern. Coltrane-Sanders-Santana-Gun Club: eine interessante, leicht bizarre Mischung, die aber irgendwie meinen Nerv trifft!
Mehr ...
Pharoah Sanders: "Jewels Of Thought" (Impulse, 1969)
Gleich vier Alben nahm der "Ziehsohn" von John Coltrane 1969 auf und brachte in dem Jahr auch schon gleich drei davon heraus. "Karma" stammte vom 14. und 19. Februar und der Nachfolger (?) "Jewels Of Thought" wurde am 20. Oktober aufgenommen. Wieder gibt es lange extatische Nummern und wieder sind interessante Coverversionendavon zu erwähnen: Eugene Chadbourne zersägt mit seinen Freunden von Camper Van Beethoven die "Gottespreisung" "Hum-Allah ..."
Mehr ...
The Savage Rose: "In The Plain" (Polydor, 1969)
Sehr wahrscheinlich ist dies die einzige dänische Band auf diesen Seiten. In den wilden Spät60ern hatte die Band bei uns und in den USA einen gewissen Bekanntheitsgrad - auch mir war sie zumindest vom Namen her bekannt. Vor einiger Zeit fand ich dann dieses Album mit dem schönen Cover in einer Grabbelkiste und habe einfach mal zugeschlagen: schöne "psychedelische Undergroundmusik", irgendwo zwischen Jefferson Airplane und Amon Düül II. Die Sängerin Annisette klingt ein wenig wie Björk, der Gitarrist Nils Tuxen wurde später einer der angesagtesten Pedalsteeler zwischen Hamburg und Nashville und spielte für u. a. für Truckstop und Texas Lightning. (na: ist das nicht ein cooles Namedropping???)


(12.09.2004)
Mehr ...
The Savage Rose: "Travelin'" (Polydor, 1969)
Vor wenigen Tagen habe ich das dritte Album dieser dänischen Band als altes Originalvinyl für wenig Geld erstanden. Eine schöne Platte, die mich sogar inspiriert hat ein neues Lied zu schreiben: "Perfect Day".
Einziger Kritikpunkt vielleicht: die Kleiderwahl der Band für das Coverfoto ist ziemlich bunt, aber nicht sehr glücklich. Im besten Fall kann man sagen: uneinheitlich. Sängerin Annisette im aparten Minikleid, Spinettspielerin Maria im geschmackvollen mittellangen Kleid, während gleich drei der Junx eher nach Winter aussehen ...


(06.07.2009)
Mehr ...
Leon Thomas: "Spirits Known And Unknown" (Flying Dutchman, 1969)
Das Solodebüt des Sängers der Band von Pharoah Sanders, auf genommen im Oktober 1969 mit dem Kern von dessen Band (Richard Davis und CecilMcBee an den Bässen, Roy Haynes am Schlagzeug, Lonnie Liston Smith am Klavier, dazu Flötist James Spaulding und Perkussionist Richard Landrum) und mit Sanders als Gast (unter dem Pseudonym "Little Rock") zwei Tage nach deren Album "Jewels Of Thought". Das war anscheinend eine sehr fruchtbare Zeit. Neben einer verkürzten Version der Trademarknummer "The Creator Has A Masterplan" gibt es unter anderem auch eine Gesangsversion des Horace Silver-Klassikers "Song To My Father" zu hören. Gute Platte!
Mehr ...
T-Bone Walker: "Good Feelin' " (Polydor, 1969)
Ich kann nicht unbedingt behaupten, dass ich mich mit dem legendären Bluesgitarristen Aaron "T-Bone" Walker besonders gut auskenne, aber mit diesem Fund in der Grabbelkiste des Weseler Popshops (R.I.P.) hatte ich irgendwann in der 80ern wohl einen guten Fang gemacht. Es handelt sich um eine französische Produktion vom November 1968 bei der der damals bereits in Obskurität zu versinken drohende Gitarrist nochmal zu Höchstform auflief. Mit dabei an Saxofon, Klavier und Orgel der in Paris beheimatete und neben Dollar Brand wohl berühmteste afrikanische Jazzmusiker Manu Dibango, der wenig später (1972?) mit "Soul Makossa" einen der ersten Discohits hatte. Ach ja - auch die Amis hatten die Qualität der Platte mit etwas Verzögerung erkannt und ihr 1970 einen Grammy verliehen.


(19.04.2012)
Al Wilson: "Searching For The Dolphins" (Soul City, 1969)
Lost And Found!
Xhol Caravan: "Electrip" (Hansa, 1969)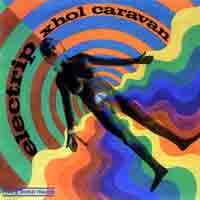 Das zweite Album der hessischen Musikkommune, ein frühes Werk des deutschen Progressive Rocks - und sogar auf dem Hansa-Label veröffentlicht, das zwar 10 Jahre später auch das Debüt der wunderbaren Band Japan herausbringen wird, aber ansonsten eher für Schlagermusik zuständig ist. Vielleicht sogar ein Meisterwerk? Wahrscheinlich nicht, aber auf jeden Fall waren die Jungs aus Wiesbaden ihrer Zeit, zumindest für deutsche Verhältnisse, weit voraus: lange Stücke, kaum Gesang, gleich 2(!) Elektro-Saxofonisten, ein wilder Drummer namens "Skip", eine klasse Orgel und kein (!) Gitarrist. Irgendwo ist das Alles zwischen Pink Floyd, Funk und Free-Jazz angesiedelt. Und auf jeden Fall nicht schlechter als die Musik der Zeitgenossen von Can, Amon Düll II und Embryo.
"End-60er Jazz trifft auf psychedelischen Rock in langen fließenden Stücken, in denen die Struktur weniger zählt als das Gefühl. Mal ruhige mal wilde Instrumentale mit ein wenig Zappa und viel Soft Machine." (Glitterhouse)
Meine Reissue-CD stammt von dem etwas merkwürdigen Label "Garden Of Delight", das sich wohl als Hort des spät60er/früh70er "Progressive Rock" versteht und mit Xhol Caravan da sicherlich eine wunderbare Restaurationsarbeit geleistet hat. Und grundsätzlich bin ich dem "Progressive Rock" dieser Zeit ja auch nicht völlig abgeneigt, aber einige der Garden Of Delights-Wiederveröffentlichungen sind sicherlich nur was für hart gesottene Fans dieses Genres. Oder stimmt einfach nur das Marketing nicht? Hier einige Zitate zu anderen Veröffentlichungen des Labels vom Hüllentext, die ich mir dann doch nicht verkneifen kann:
"Leider hat der Sänger eine etwas unpassende Stimme, eher für Hardrock geeignet"

(über die Platte "All Your Hopes" der Band "McOil" von 1979)

"Insgesamt eine der schwächsten CDs auf dem Label, aber von sehr seltenem Original"

(über "Beggar's Pride" von Florian Geyer, 1976) => na Gott sei Dank selten!

"Progressiver Klassik-Rock

(sic!)

mit grossartigem Keyboarder, aber schwachem Sänger"

(über das titellose Album von Tyburn Tall von 1972) => ich bekomme es mit der Angst zu tun!

"Die alte Besetzung gab ein (einmaliges) Reunion-Konzert, das nicht wiederholt werden soll. Mit alten Stücken ... sowie ein paar nachgespielte von EL&P..."

(Über "Live ... and Passion" von Tyburn Tall, 1996) => na Gott sei Dank eine einmalige Angelegenheit!
Steve Young: "Rock Salt & Nails" (RCA, 1969)
Townes van Zandt: "Our Mother The Mountain" (Tomato, 1969)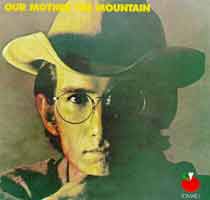 Das zweite Album eines der besten Songschreibers vor dem Herren! Eine sparsame Produktion von Jack Clement, meist nur Kontrabass und dezentes Schlagzeug zu Townes' Gitarre. Von den superben Liedern sei nur auf drei verwiesen: "Kathleen" (1994 von den Tindersticks gecovert), "Tecumseh Valley" (1992 von Nanci Griffiths auf ihrem Album "Other Voices/Other Rooms" und 1995 von Steve Earle auf seinem Akustikalbum "Train A Comin'" geadelt) und "Snake Mountain Blues" (zum schweren Rocker auf "New West Motel" von den Walkabouts mutiert).