Das Album des Jahres
Steely Dan: "The Royal Scam" (ABC, Mai 1976)
Mal wieder ein Meisterwerk von Walter Becker und Donald Fagan. Inzwischen war die "Band" aufgelöst und wir hören die besten Studiocracks von New York und L. A. bei der Umsetzung der Ideen der beiden genialen Songschreiber: Chuck Rainey (bg), Don Grolnick (p), Paul Griffin (p), Rick Marotta (dr), Michael McDonald (v), Dean Parks (g), Bernard Purdie (dr), Larry Carlton (g), u. a.
Mehr ...
weitere Highlights ...
Mallard: "In A Different Climate" (Virgin, Jan. 1976)
Die erste Platte von Mark Boston, Bill Harkleroad und Art Tripp III, besser bekannt als "Rockette Morton", "Zoot Horn Rollo" und "Ed Marimba" aus Captain Beafheart's Magic Band von "Trout Mask Replica" (1969) bis "Unconditionally Guaranteed" (1974). Es gibt sogar eine Coverversion vom texanischen Songschreiber Guy Clark: "Desperados Waiting For The Train". Bezahlt hatte diese Plattenaufnahme übrigens Ian Anderson von Jethro Tull, ein großer Beefheart-Fan.
Ougenweide: "Ohrenschmaus" (Polydor, Jan. 1976)
Spätestens seit diesem dritten Album bzw. seit den ausgedehnten Touren 1974/75 zum erfolgreichen zweiten Album "All Die Weil Ich Mag" gehörte die Hambuger Folkrockband zuer ersten Garnitur deutscher Rockbands.
(17.07.2010)
Jess Roden Band: "Keep Your Hat On" (Island, Jan. 1976)
Ein gutes Beispiel dafür, dass Talent und Erfolg nicht unbedingt zusammenfinden müssen: Jess Roden ist einer der besten englischen Rock/Soul-Sänger und gehört in eine Reihe mit Rod Stewart, Steve Winwood, Paul Carrack und Robert Palmer, ohne allerdings jemals deren Bekanntheitsgrad erreicht zu haben. Nach zwei Alben mit der Countryrockband Bronco, einem kurzen Abstecher bei der Butts Band mit Robbie Krieger und John Densmore als Jim Morrison-Ersatz und einer zwar sehr schönen, aber erfolglosen Soloplatte, in New Orleans mit dem Produzenten Allan Toussaint und den Meters als Begleitband aufgenommen, gründete er seine eigene Band, mit der er es innerhalb kürzester Zeit immerhin auf 2 Studio- und ein Livealbum brachte. Alle drei Platten präsentieren wunderbaren Soulrock. Ausgewählt habe ich das Debütalbum der Band, dass ich irgendwann mal für ein paar Mark aus der Grabbelkiste gezogen habe: der Platz, an dem (leider) viele gute Platten landen (und eines meiner Hauptjagdreviere!). Die Band ohne bekannte Gesichter spielt ausgezeichnet: Steve Webb und Bruce Roberts an den Gitarren, Pete Hunt (dr) und John Cartwright (bg) in der Rhythmusgruppe und Chris Gower (Posaune) und Ronnie Taylor (Sax) als fester Bläsersatz. Die Songs stammen zur einen Hälfte von Bandmitgliedern (Roden, Webb und Cartwright), es gibt aber auch tolle Coverversionen aus den Bereichen Rock, Soul & Country: das Titelstück "You Can Leave Your Hat On" von Randy Newman (hier viel besser als bei Josef Cocker aufgehoben!), "Mama Roux" (Dr. John), "Desperado" von den Eagles (besser als das Original!) und die Nashvilleballade "Too Far Gone" (Billy Sherrill).
Bob Dylan: "Desire" (Columbia, Jan. 1976)
"Desire" ist das Album nach dem Meisterwerk "Blood On The Tracks", die meisten Songs hat Dylan (sehr ungewöhnlich für ihn) zusammen mit dem Texter Jacques Levy geschrieben, herausragend sind dabei "Hurricane", "Joey", "Oh Sister", "One More Cup Of Coffee" und "Sara". Außerdem ist eine komplett neue Begleitband zu hören, in der diesesmal sogar zwei Frauen auffallen: Emmylou Harris singt wie zuvor bei Gram Parsons fast durchgängig zweite Stimme, Scarlet Riveras Geige dominiert die meisten Songs.
Guy Clark: "Texas Cooking" (RCA, Jan. 1976)
Das zweite Album des texanischen Geschichtenerzähler, wie schon beim ersten Mal mit ausgezeichneten Begleitern (Rodney Crowell, Emmylou Harris, Jerry Jeff Walker, Nicolette Larson, Tracy Nelson, Waylon Jennings, Hoyt Axton, u. a.) und exquisitem Songmaterial (z.B. der Titelsong, "Broken Hearted People" und "Last Gunfighter Ballad")
Lou Reed: "Coney Island Baby" (RCA, Jan. 1976)
Der Mann hat es seinem Publikum nicht leicht gemacht: ein halbes Jahr zuvor erschien mit "Metal Machine Music" eine unhörbare "Krachplatte" im wahrsten Sinne des Wortes, die auch für meine Ohren zu anstrengend ist. Danach dann mit "Coney Island Baby" plötzlich wieder eine Platte mit wunderschönen Liedern!
Mehr ...
Jerry Garcia: "Reflections" (Round, Feb. 1976)
Jerrys drittes Soloalbum, zur Hälfte mit Grateful Dead, zur hälfte mit seiner eigenen Band (John Kahn, Nicky Hopkins und Ron Tutt) eingespielt. Ein paar schöne eigene Songs (ich mag besonders "Comes A Time"), aber auch ein paar sehr schöne Coversongs (z.B. das entschleunigte und zum Reggae umgebaute Bluegrassstück "Catfish John" und das wunderbare "On Your Way Down" von Allen Toussaint). Das Album ist um Klassen besser als sein Ruf in der Deadhead-Gemeinde.
Mehr ...
Guru Guru: "Tango Fango" (Brain, Feb. 1976)
Dieser Platte hat mich immer zum Lachen gebracht. Guru Guru '76 haben nicht mehr viel mit dem "Spacerock" vom Anfang der 70er zu tun. Stattdessen hören wir relativ "normalen" Rock mit Jazz-, Latin- und Alpenfolklore(!)-Einflüssen. Dazu kommen Nonsens-Texte und kleine Hörspiele. Neben dem Bandgründer und Trommler Mani Neumeier gehören Ex-Brainstorm-Musiker Roland Schaeffer (Gitarre, Sax, Gesang), der Krefelder Jogi Karpenkiel (Bass) und der Österreicher Sepp Jandrisits (Gitarre, Akkordeon) zur aktuellen Besetzung.
Kursaal Flyers: "The Great Artiste" (Polydor/UK, Feb. 1976)
Mitten in den 70ern in England so was wie Country-Pubrock spielen? Mit Reggae-Elementen? Mit Banjo, Pedal-Steel und Moog-Synthesizer? Und der Trommler schreibt die Songs? Bescheuert? Vielleicht. Aber eben auch was für Leute mit schrägem Geschmack wie mich. Und mit einer der besten Coverversionen von einem Nick-Lowe-Song: "Television".
Mehr ...
Pat Metheny: "Bright Size Life" (ECM, Feb. 1976)
Das Solodebüt des damals noch sehr jungen Gitarristen, im Trio mit Billy Hart am Schlagzeug und dem ebenfalls noch sehr jungen Jaco Pastorius am Bass eingespielt.
Mehr ...
Hoelderlin: "Clowns & Clouds" (Intercord/Spiegelei, März 1976)
Lost And Found!


(Februar 2007

)
Mehr ...
Kingfish (Round, März 1976)
1976 legten die Grateful Dead eine Pause ein und der rastlose Bob Weir machte Kingfish zu seiner neuen Truppe, ohne dort allerdings im Mittelpunkt zu stehen. Zwei seiner Freunde, der Harpspieler und Slidegitarrist Matt Kelly, sowie der Sänger und Bassist Dave Torbert (Ex-New Riders Of The Purple Sage) spielten schon seit 1973 unter dem Name "Kingfish" zusammen, bekamen aber durch den prominenten Neuzugang einen Schub nach vorne, sodass es zu dieser Studioplatte und einem Livealbum auf dem Grateful-Dead-Label Round kam. 1977 erschien noch eine weitere Studioplatte ohne Weir (der wieder voll mit den Dead beschäftigt war) und es gab sogar einen Rockpalast-Auftritt. Danach verschwand diese tolle Band aber wieder in der Obskurität.
Mehr ...
Man: "The Welsh Connection" (MCA, März 1976)
Man letztes Studioalbum vor dem Ende der Band sollte eigentlich ein Neuanfang werden: ein neues Plattenlabel, nachdem die "waliser Grateful Dead" (oder "britischen Allman Brothers") jahrelang bei United Artists zuhause waren, ein neuer Bassist (John McKenzie, Ex-Global Village Trucking Company) und an den Keyboards Heimkehrer Phil Ryan. Beide beflügeln die Altgedienten (Deke Leonard, Micky Jones und Trommler Terry Williams) zu Höchstleistungen. Vielleicht ist das nicht das beliebteste Album der Band und auch nicht die populärste Besetzung - aber sicher die musikalisch beste. Davon kann man sich dann auch noch auf dem Livealbum "All's Well That Ends Well" von den Abschiedskonzerten im Dezember 1976 aus dem Londoner Roundhouse überzeugen, das im Jahr 1977 herauskam und wohl nur zur Vertragserfüllung diente.
Mehr ...
Joe Cocker: "Stingray" (A&M, April 1976)
Ich bin eigentlich überhaupt kein Cocker-Fan. Und dies ist sicherlich weder sein bekanntestes noch sein bestes Album - aber ich mag es sehr: schöne Songs (meist von Bobby Charles und Matthew Moore), aber vor allem eingespielt in Jamaika (!) mit einer tollen Band: The Stuff. Dahinter verbergen sich New-Yorker Studiocracks der ersten Liga: Gordon Edwards (Bass), Richard Tee (keyboards), Cornell Dupree und Eric Gale an den Gitarren, sowie Steve Gadd am Schlagzeug.


(03.10.2007)
Mehr ...
Graham Parker & The Rumour: "Howlin' Wind" (Vertigo, April 1976)
Was für ein grandioses Debüt: Graham Parker mit seiner Band, in der sich Musiker von zwei frisch aufgelösten Pubrockbands trafen: Brinsley Schwarz (g) und Bob Andrews (keyb) kamen von Brinsley Schwarz, Martin Belmont (g) kam von Ducks Deluxe, Andy Bodnar (bg) und Steve Goulding (dr) spielten vorher auch bei einer Pubrockband, deren Name mir aber im Moment leider nicht einfällt. Produziert hatte Nick Lowe (ebenfalls von Brinsley Schwarz). Das alles wäre aber nichts ohne die Songs von Graham Parker: "Between You And Me", "Don't Ask Me Questions", "Soul Shoes", "White Honey", etc.
Pavlov's Dog: "At The Sound Of The Bell" (Columbia, April 1976)
Die Experten streiten, welches von den beiden Alben der Band aus St. Louis das bessere ist. Ich habe mich hier wegen "She Came Shining" und "Standing Here With You" für dieses zweite entschieden. Beeindruckend bei der Band war immer der hohe Gesang von David Surkamp - mit niemandem anderen vergleichbar. Nach dieser Platte verschwand Surkamp wieder in der Versenkung, tauchte nur mal kurz 1982/83 in der Band Hi-Fi mit Iain Matthews wieder auf.
Im Frühjahr 2007 habe ich die reformiere Band (natürlich mit David Surkamp und Mike Safron, dem Trommler vom ersten Album "Pampered Menial") in der Bochumer Zeche erstmals live gesehen - und war so begeistert wie lange nicht mehr! Seit wenigen Tage habe ich auch eine CDR-Kopie vom Album als Ersatz für meine alte LP und muss beim Hören mein obiges Urteil ein wenig korrigieren: die Sequenz der ersten drei Lieder ("She Came Shining" >> "Standing Here With You" >>"Mersey") gehört für mich zu den besten Einstiegssequenzen, die ich von Schallplatten kenne. Danach fällt das Album zwar ein ganz klein wenig ab, aber bis dahin gilt: Absolut großartig!
(07.10.2007)
Mehr ...
Missus Beastly: "Dr. Aftershave & The Mixed-Pickles" (April/Schneeball, April 1976)
Eine meiner lange nicht gehörten Schallplatten aus vergangener Zeit mit verwirrenden Namen! Zum einen hiess eines der ersten deutschen Independent-Labels damals noch "April", bevor es sich unter juristischem Druck einer großen Plattenfirma, die bereits eine Label mit diesem Namen hatte, in "Schneeball" umtaufte. "For Missus Beastly" war die erste Veröffentlichung des Labels und stammte - nach meinem damaligen Kenntnisstand - von der Band "Dr. Aftershave & The Mixed-Pickles". Aber eigentlich handelt es sich um ein Album der ursprünglich aus Ostwestfalen stammenden Band "Missus Beastly", die entweder großem Humor hatte oder noch bei einer anderen Firma unter Vertrag war, sodass sie ein Pseudonym brauchte. Oder beides.
Die Musik? Krautiger Jazzrock bzw. jazziger Krautrock, wie ihn auch ähnlich Embryo spielen, mit denen Missus Beastly auch das Label aus der Taufe gehoben hatten und von denen gleich mehrere Musiker bei den Sessions dabei waren.


(27.01.2010)
Mehr ...
Michael Pinder: "The Promise" (Threshold, April 1976)
Das einzige Soloalbum des Moody Blues-Keyborders habe ich mir damals eigentlich nur gekauft, weil es eben etwas mit den Moody Blues zu tun hatte. Richtig gut fand ich es nicht mit seinem für die Moodies untypischen Sound weg vom Mellotron, hin zum laidback-Westcoastsound seiner Wahlheimat Kalifornien. Nur die jazzige Nummer "Someone To Believe In" mit dem wuchtigen Kontrabass von Joel Dibartello und der Flöte von Tom Peterson mochte ich schon immer.
Aus der Distanz heraus kann man aber feststellen, dass "The Promise" eine deutlich hörere Haltbarkeit hat als die Solo- und Duoversuche seiner Ex-Kollegen Justin Hayward, John Lodge und Ray Thomas. Wie man(n) sich so täuschen kann ...


(28.02.2010)
Mehr ...
Van Der Graaf Generator: "Still Life" (Charisma, April 1976)
Mein Lieblingsalbum der Band um den Sänger und Songschreiber Peter Hammill, vor allem wegen der Songs "Pilgrim" und "Still Life".
Mehr ...
"Cajun Moon" (Chrysalis, Mai 1976)
Mal wieder einer der vielen künstlerisch überzeugenden, aber kommerziell gescheiterten Bandversuche. Allan Taylor, englischer Singer/Songwriter, versuchte mit seinen Partnern Brian Golbey (Geige) und Jon Gillaspie (keyb) und einer von Fairport Convention ausgeliehenen Rhythmusgruppe (Dave Pegg und Dave Mattacks) und dem Slidegitarren Bryn Haworth eine Fusion aus Folk und Cajun, England und New Orleans. Klasse zu hören - kennt aber mal wieder kein Schwein!
Poco: "Rose Of Cimarron" (MCA, Mai 1976)
Zu Unrecht haben Poco immer nur am Katzentisch auf dem Olymp des Country-Rocks gesessen, vielleicht weil ihre Mitglieder entweder von berühmteren Bands des Genres stammten (die bei "Rose Of Cimarron" nicht mehr dazugehörigen Richie Furay und Jim Messina kamen von Buffalo Springfield) oder zu solchen Bands überliefen (Ur-Bassist Randy Meissner war später Gründungsmitglied der Eagles, zu denen auch der aktuelle Bassist Tim Schmitt bald abwandern wird). Trotz aller Hindernisse wurden Poco als Band und Songschreiber immer besser, nicht zuletzt deshalb, weil Rusty Young, zu Anfang "nur" der Pedalsteel-Spieler in der Gruppe, weil man ja mit Furay und Messina bereits zwei hochkarätige Mitarbeiter in den Arbeitsbereichen Gitarre, Gesang und Komposition in den eigenen Reihen hatte, eine immer wichtigere Rolle auch bei diesen Aufgaben erfüllte. So stammt von ihm auch der von mir in's Herz geschlossene wunderschöne Titelsong, den später auch Emmylou Harris aufnehmen wird und der auch heutzutage sogar noch manchmal bei WDR4 zu hören ist!
Mehr ...
Ramones (Sire, Mai 1976)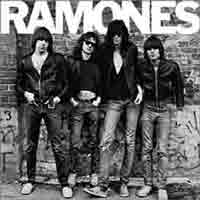 Ein grandioses Debüt, das ich leider erst viel, viel später zu schätzen gelernt habe!
Mehr ...
Terry Reid: "Seed Of A Memory" (ABC, Mai 1976)
Reids zweites amerikanisches Album habe ich, wie viele andere, damals aus der Grabbelkiste gezogen. Produziert hatte Graham Nash, der auch für den Chorgesang sorgt und eine leichte, aber nicht unangenehme Countryfärbung in viele der Lieder bringt (es spielen u. a. David Lindley, Ben Keith und Al Perkins). Dazu gibt es in einigen Titeln klasse Bläsersätze. "Fooling You" ist mein Lieblingslied von der Platte, eine wunderschöne Ballade mit Wurlitzer-Piano. Da kein Pianist in den Credits aufgeführt wird, wahrscheinlich sogar von Reid selbst gespielt. Insgesamt finde ich das Album viel besser als es manche der damaligen Kritiken formulierten.
Mehr ...
The Rolling Stones: "Black And Blue" (Rolling Stones Rec., Mai 1987)
Wie kommt der Kerl hier jetzt nur auf dieses schlappe Stones-Album? Es gibt doch so viele bessere!
Das mag ja sein. Immerhin war das Album #1 in den US-Charts und #2 in den britischen Charts! Bevor jetzt irgendein Schlaumeier fragt, seit wann Herrn Mann sowas interessiert, hier mein wahres Argument für die Platte: Für mich macht sich das Mögen von Alben oft an einzelnen Liedern fest, die mich begeistert haben. Hier sind es natürlich nicht dieses blöde "Hot Stuff", sondern "Memory Motel" mit Keith Richard am E-Piano, sowie "Melody" mit einem Gastauftritt von Billy Preston. Als ich mir vor langen Jahren mal selber ein altes Wurlitzer-Piano gekauft habe und nach schönen und für Nicht-Piano-Spieler bewältigbaren Stücken gesucht habe, kam ich dann schnell auf "Memory Motel", denn Keev gilt nicht an der Gitarre und erst recht nicht am Klavier als Mann der technischen Kabinettstückchen - und es klingt (trotzdem?) klasse. Witzigerweise war meine 2. Pianonummer dann "Fooling You" von Terry Reid, auch ein eher "untechnischer" Gitarrist mit gelegentlichen Ausflügen ans Piano, von dessen zeitgleich erschienenem Album "Seed Of Memory"!
Warren Zevon (Elektra/Asylum, Juni 1976)
Sein ersten Album für Asylum, quasi sein Debüt (es gibt noch ein älteres Album von 1970, das ich aber leider nicht kenne). Erste Aufmerksamkeit bekam er damals, als Linda Ronstadt mehrere seiner Lieder coverte. Produziert hatte sein Kumpel Jackson Browne, der die gesamte L.A. Prominenz ins Studio holte (Glenn Frey und Don Henley von den Eagles, Phil Everly, Bonnie Raitt, David Lindley, Stevie Nicks und Lindsey Buckingham von Fleetwood Mac, etc.), aber die Qualität dieses Albums beruht in erster Linie auf Mr. Zevon und seinen beeindruckenden Liedern, z.B. "Hasten Down The Wind", "Carmelita", "Poor, Poor Pitiful Me" und natürlich "Mohammed's Radio".
Crosby & Nash: "Whistling Down The Wire" (ABC, Juli 1976)
1976 sah es zuerst aus, als würde es eine komplette CSNY Reunion geben. Dann gab's aber doch "nur" zwei Duo-Platten. Während die alten Streithähne Stephen und Neil sich zur Stills-Young-Band zusammentaten, lieferten David und Graham eine schöne, wenn auch etwas leichtgewichtige Westcoastplatte ab, bei der sie von David Lindley, Danny Kortchmar (g), Craig Doerge (keyb), Tim Drummond (bg) und Russ Kunkel (dr) begleitet wurden. Obwohl die Platte teilweise von der Kritik zerrissen wurde, hat sie für mich eine gewisse Bedeutung als schöne Hintergrundmusik, was durchaus positiv gemeint ist. Außerdem trägt Mr. Lindley auf dem Rückseitenfoto so ein schönes T-Shirt von Nasby & Crosh!
Joan Armatrading (A&M, Aug. 1976)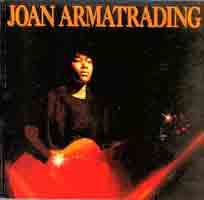 Die aus der Karibik stammende und in England aufgewachsene Sängerin, Songschreiberin und Gitarristin kam mit dieser dritten Platte (ihrer zweiten für A&M) groß raus. Ungewöhnlich war für viele, dass eine farbige Sängerin mit Akustikgitarre auftrat und eher nach Joni Mitchell und Folk als nach Motown klang. Produziert hatte Glyn Johns, in der Begleitband spielten u. a. Dave Mattacks (dr) und Jerry Donahue (g) von meinen Folkrock-Helden Fairport Convention. Letzterer spielt bei "Tall In The Saddle" eines seiner besten Gitarrensoli - um Klassen interessanter und somit auch besser als alles, was er mit den Hellcasters auf eigene Rechnung veröffentlicht hat
Mehr ...
Hawkwind: "Astounding Sounds And Amazing Music" (Charisma, Aug. 1976)
Das letzte Album aus der ersten Phase meiner (zu dem Zeitpunkt ehemaligen) Lieblinxband, das ich mir damals direkt gekauft hatte. Und auch eigentlich nur deshalb, weil ich die Band erstmalig live erlebt hatte (Doppelkonzert mit Van Der Graaf in der Essener PH!). Was kann man zur Musik sagen? Dave Brock hält wie immer alles zusammen. Saxmann Nik Turner war (leider!) zum letzten mal dabei, Sänger/Poet Bob Calvert war zurückgekehrt, Ex-Pink Fairies-Gitarrist Paul Rudolph hatte Lemmy am Bass abgelöst. Der Sound war inzwischen etwas weniger schräg, einmal gibt es sogar einen leichten Latin-Einschlag. Nicht lachen: bei "Steppenwolf" klingt die Perkussion (Timbales und eine Gurke) tatsächlich nach Santana! Und es gibt sogar eine deutsche Textzeile: "und isch weiß nischt was isch sagen soll". Was auch immer uns das sagen soll. Beim Nachfolgealbum "Quark, Strangeness And Charm" hatte ich dann (vorerst) aufgegeben. Damals fand ich die "Astounding Sounds" eigentlich ziemlich furchtbar - heute dagegen gefällt es mit sogar richtig gut!
Linda Ronstadt: "Hasten Down The Wind" (Elektra/Asylum, Aug. 1976)
Mitte der 70er war Linda Ronstadt eine der erfolgreichsten "Rock"-Sängerinnen überhaupt. Ich habe von ihren Alben aus dieser Zeit "Hasten Down The Wind" vor allem wegen der vorzüglich Songs (und natürlich nicht wegen des Coverfotos!) ausgewählt. Zum ersten Mal stand die Songschreiberin Karla Bonoff im Blickpunkt (3 Songs auf dieser Platte!), weiterhin Lieder von Warren Zevon (der Titelsong), "Crazy" von Willie Nelson (Patsy Clines größter Hit) und sogar eine von Lindas seltenen Eigenkompositionen ("Try Me Again"). Die Begleitung wird zum größten Teil von Andrew Gold und Kenny Edwards bestritten.
The Stills-Young Band: "Long May You Run" (Reprise, Aug. 1976)
Hier prallten die beiden Streithähne Stephen Stills und Neil Young nach Buffalo Springfield (1966-68) und CSN&Y (1970/71) erstmalig wieder aufeinander, machten eine schöne Platte und verkrachten sich bei der anschließenden Tournee wieder, sodass Stills im Folgejahr wieder bei Crosby & Nash landete (eine andere Geschichte!). Wir hören sehr gute (das Titelstück und der Rocker "Fountainebleau") und mittelgute Stücke von Neil, während Stills nach meiner Meinung hier zu vorletzten mal ("CSN" 1977 wird dann noch ganz gut!) in seiner Karriere gute Songs ablieferte, z.B. "Make Love To You" mit einer tollen Orgel). Die Begleitmusiker stammen aus dem Stills-Umfeld: Joe Lala (perc), George Perry (bg), Joe Vitale (Schlagzeug und Querflöte!) und Jerry Aiello (Orgel).
Steve Young: "Renegade Picker" (RCA, Aug. 1976)
Steve Young kann man mit seinem Debüt "Rock, Salt & Nails" von 1969 neben Gram Parsons, Gene Clark und wenigen anderen zurecht als einen der Pioniere des Countryrocks bezeichnen. Wie bei so vielen Singer/Songwritern war er mit seinen eigenen Versionen leider nie so erfolgreich wie andere Leute, die seine Lieder aufnahmen, z.B. die Eagles mit "Seven Bridges Road" oder Waylon Jennings mit "Lonesome, On'ry & Mean", letzteres ist dann auch hier in einer eigenen Neuaufnahme zu hören. Was kann man zu dieser sehr guten, aber (natürlich relativ) erfolglosen Platte sagen? RCA gab ihm nach Waylons Erfolg mit "Lonesome..." eine Chance zur Nashville-Produktion mit großem Budget. Trotz der Edelbegleiter aus Nashville fällt vor allem seine gute und kraftvolle Stimme und sein gutes eigenes Gitarrenspiel auf. Neben eigenen guten Songs gibt es (wie so oft bei Steve Young) Coverversionen von Liedern der Kollegen in Augenhöhe zu hören: Dieses mal sind es Lieder von Merle Haggard, Willie Nelson, Guy Clark und Rodney Crowell. Ein Konzertklassiker bei Young wurde dann aber vor allem das eigentlich schon ziemlich oft gehörte "Tobacco Road" von John D. Loudermilk.
Mehr ...
Bob Dylan: "Hard Rain" (Columbia, Sept. 1976)
Ein richtig gutes Livealbum des Meisters, sogar besser als "Before The Flood" von 1974, das er immerhin mit "The Band" eingespielt hatte. Aber auch hier ist um die drei Musiker der Alpha Band (T-Bone Burnett, David Mansfield und Steven Soles) eine klasse Truppe versammelt, erwähnenswert vor allem noch die Geigerin mit dem tollen Namen: Scarlet Rivera.
Ry Cooder: "Chicken Skin Music" (Reprise, Okt. 1976)
Mehr ...

Cover-Cooder-Chicken.jpg
Jo Jo Zep & The Falcons: "Don't Waste It" (Oz, Okt. 1976)
Das Debüt der australischen Band um den maltesischen Sänger/Saxofonisten Joey Camilleri. Der Musikstil ist auf diesem Album noch stark vom Blues geprägt. In den 80ern wendeten sie sich erfolgreich der "normaleren" Rockmusik zu und versuchten sich am Ende sogar an Disco und New Wave, wobei Letzteres m. E. ziemlich daneben ging. Bei uns war die Band nie so erfolgreich wie in der Heimat, weshalb die Platten schnell in den Grabbelkisten landeten - wo ich sie auch her habe!. Camilleri war dann in den 90ern doch noch mal mit der Band Black Sorrows sehr erfolgreich.
Joni Mitchell: "Hejira" (Elektra/Asylum, Okt. 1976)
Meine Lieblingsplatte von Joni, vor allem wegen des Songs "Coyote". Der Sound ist sehr jazzig, Begleiter: Larry Carlton (g), Jaco Pastorius (bg) u.a.
Mehr ...
Graham Parker & The Rumour: "Heat Treatment" (Vertigo, Okt. 1976)
6 Monate nach "Howlin' Wind" das nächste Klassealbum des britischen Singer/Songwriters. The Rumour spielen auch wieder in Höchstform. Eine der ersten Produktionen von Robert "Mutt" Lange, der danach Dank Kunden wie AC/DC, Def Leppard und Shania Twain in die erste Liga aufstieg. Anders als Mister Parker.
Bob Seger: "Night Moves" (Capitol, Okt. 1976)
Damals ein gigantischer Platin-Erfolg für Seger und seine "Silver Bullit Band". Selten sind Platten wie diese, bei denen sich Kritik und zahlendes Publikum einmal einig sind!
Patti Smith Group: "Radio Ethiopia" (Arista, Okt. 1976)
Patti ist ja leider, leider erst eine späte Entdeckung von mir. Eigentlich habe ich mich erst seit Ende der 80er, also mit dem Comebackalbum "Dream Of Life", wirklich für ihre Musik interessiert. Und für "Radio Ethopia" habe ich besonders lange gebraucht. Warum? Vielleicht weil weder etwas wie "Dancing Barefoot", noch etwas wie "Frederick" darauf zu finden ist? Jetzt aus der Distanz betrachtet ist das rational nicht nachzuvollziehen, denn schließlich gibt es auch hier jede Menge klasse Songs (z.B. der Rocker "Ask The Angels", die Pianoballade(?) "Pissing In The River", "Poppies" und das 12minütige "Abyssina") und die Band spielt wirklich gut (Lenny Kaye, Ivan Kral, J.D. Daugherty und Richard Sohl). Natürlich nicht "gut" im Sinne von "virtuos", sondern mit einer beeindruckenden Intensität und Teamleistung - eben "Rock'n'Roll" wie er sein sollte!
Mehr ...
Alkatraz: "Doing A Moonlight" (United Artists, Nov. 1976)
Eine der letzten schönen Hippie-Rockplatten, bevor alles vom Punk weggefegt wurde. Klingt alles sehr nach meiner walisischen Lieblingsband Man, was unter anderem daran liegt, dass Sänger und Gitarrist Will Youatt als Sänger und Bassist bei zwei der schönsten Man-Alben mit dabei war: "Be Good To Yourself, At Least Once A Day" von 1972 und "Back Into The Future" von 1973. Auch die Rhythmusgruppe (Drummer Stuart Halliday und Bassist Jeff Singer) hat den gleichen Anschlag wie Terry Williams und Martin Ace von Man drauf. Die Intro von "Zen Cookies" zitiert ganz ungeniert den Man-Klassiker "Bananas" und der Rhythmus ist mehrmals ganz deutlich als Man-Shuffle (denkt an "Romain" oder "Life On The Road") zu identifizieren. Als Gastkeyboarder hört man - Überraschung! - Ex-Man Clive John.
Gesamturteil: ein Muss für Man-Fans, aber kein bloßes Plagiat, sondern eher gemeinsame walisische Wurzeln. Vom Chorgesang her vielleicht sogar einen "Tacken" besser als das "Original".
Mehr ...
Jackson Browne: "The Pretender" (Elektra/Asylum, Nov. 1976)
Damals das erste Jackson Browne-Album, dass ich nicht auf Anhieb mochte - aber inzwischen weiß ich es doch zu schätzen!


(27.04.2013)
Mehr ...
Tom Petty & The Heartbreakers (Shelter, Nov. 1976)
Das gelungene Debüt. Ich bin kein besonderer Petty-Fan, fand aber die Energie dieser ersten Platte immer sehr überzeugend.
Ougenweide: "Eulenspiegel" (Polydor, Dez. 1976)
1976 hatte die Band wohl wirklich "einen Lauf" mit gleich zwei Alben - aber es liegen ja doch immerhin 11 Monate zwischen "Ohrenschmaus" und "Eulenspiegel", das in musikalischer Hinsicht vielleicht nochmal eine Steigerung bedeutet, aber auf jeden Fall die hohe Qualität behält.
Auch der "Kulturbetrieb" hatte die Band entdeckt: Seite 1 der LP besteht aus 5 Liedern für eine Stuttgarter Theaterproduktion zum Thema Till Eulenspiegel, während Seite 2 die bewährten Ougenweide-Stilmittel einsetzt: alte Texte mit neuer Musik auf alten und neuen Instrumenten.
Besonders angetan hatten es mir damals die letzten drei Lieder der Platte: Zuerst "Wol Mich Der Stunde" mit dem poetischen Text von Walther von der Vogelweide, gesungen von Olaf Casalich, das in einen Improvisationsteil in bester Canterbury-Manier getragen von Stefan Wulffs Basslauf übergeht, über das Gitarrist Wolfgang von Henko und Multiinstrumentalist Frank Wulff am Krummhorn, das ganz wunderbar wie eine billige E-Gitarre am billigen Fuzz-Effektgerät klingt, einfache aber schöne Improvisationen spielen. Danach "Durch Den Ermel Gat Daz Loch", das mit Engelsgesang von Minne Graw beginnt und sich immer weiter steigert, u.a. mit einem Querflötensolo, das sich nicht hinter Jethro Tull verstecken muss und Frank Wulff locker in die Spielklasse von Tijs van Leer (Focus) bringt, um schließlich in einem Kanon zu enden, noch bevor es ein rätselhaftes Fade auf der E-Gitarre gibt, das mich auch nach 30 Jahren Hörunterbrechung noch immer angenehm verwirrt. Zum Schluss folgt mit "Enzio" ein schöne Ballade mit schönem E-Piano (hallo: es müssen nicht immer "historische" Instrumente sein!)
(17.07.2010)
Amazing Rhythm Aces: "Too Stuffed To Jump" (ABC, 1976)
Auch auf ihrem zweiten Album bringen die "erstaunlichen Rhythmus Asse" wieder ihre tolle Mischung aus Rock, Rhythm'n'Blues und Country.
Mehr ...
American Flyer (United Artists, 1976)
Eine interessante, aber völlig unbekannt gebliebene Formation aus dieser Zeit! Singer/Songwriter-Countryrock im Fahrwasser von Crosby, Stills, Nash & Young, aber aufgrund der hohen Qualität der beteiligten Musiker auf jeden Fall eine interessante Fußnote in der Rock-Historie. Craig Fuller war mal bei den Countryrockern Pure Prairie League, aus deren Reihen ürigenz auch Vince Gill stammt, und hat in den 80ern bei den reformierten Little Feat den Platz von Lowell George eingenommen. Eric Kaz ist ein Singer/Songwriter, der immerhin einige hochklassige Songs für Linda Ronstadt und Bonnie Raitt verfasst hat. Das für Bonnie Raitt geschriebene "Love Has No Pride" (vom Album "Give It Up") wird hier sogar in einer eigenen Version gebracht. Steve Katz war sogar Gründungsmitglied von zwei legendären Bands (The Blues Project und Blood, Sweat & Tears) und produzierte Lou Reed's erfolgreiches Livealbum "Rock'n'Roll Animal". Doug Yule war der (von orthodoxen Fans geschmähte) Nachfolger von John Cale bei den Velvet Underground. Alle vier singen, spielen Gitarre und Keyboards und werden von einer illustren Gästeschar unterstützt, u. a.: Larry Carlton, Rusty Young, Leland Sklar, Joe Sample und Ernie Watts. Produziert hat niemand Geringerer als Sir George Martin. Die Band trat, soweit ich weiß, nie live auf und flog nach 2 Alben aus ihrem Plattenvertrag wieder raus. c'est la vie!
"Peter Bursch und die Bröselmaschine" (Intercord/Xenophon, 1976)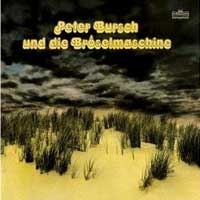 Gefunden in der Grabbelkiste!


(17.12.2006)
Gary Burton Quintet: "Dreams So Real" (ECM, 1976)
Mit Neuzugang Pat Metheny, der hier zusammen mit seinem ehemaligen Gitarrenlehrer Mick Goodrick einen wunderbaren Gitarrenklangteppich webt, wurde aus dem Gary Burton Quartett ein Quintett. Alle Kompositionen stammen von Carla Bley.
Mehr ...
Harry Chapin: "On The Road To Kingdom Come" (Elektra, 1976)
Einer der besten amerikanischen Geschichtenerzähler und leider viel zu früh verstorben. Er hatte damals einen Rockpalastauftritt, der mich sehr beiendruckt hatte.
Mehr ...
Commander Cody & His Lost Planet Airmen: "We've Got A Live One Out Here!" (Warner, 1976)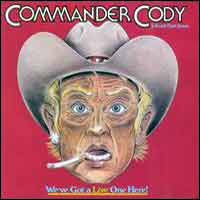 Mehr ...

Der Schwanengesang der besten Hippie-Country-Rock'n'Roll-Band aller Zeiten, live in Europa mitgeschnitten.
The James Cotton Band: "Live & On The Move" (Buddah, 1976)
Eine der fetzigsten Bluesalben, das ich kenne: Mundharmonikahexer James Cotton aus Chicago auf dem Zenit seines Könnens mit einer fantastischen Band, in der u. a. Matt "Guitar" Murphy (der faule Ehemann von Aretha Franklin im Blues-Brothers Film!) und Allen Toussaint spielen. Das Cover ist natürlich ziemlich blöd und wirkt billig, so wie auf den damals verbreiteten Ramschplatten vom Europa-Label, wo unbekannte Studiomucker die Hits anderer Leute nachspielten und die nur 5 DM kosteten. Außerdem hatte Buddah den Konzertmitschnitt damals auf zwei Einzelplatten (Vol.1 und Vol.2) veröffentlicht. Ärgerlich fand ich damals vor allem, dass ich ziemlich lange brauchte, um mir "Volume 2" zu besorgen, nachdem ich von "Volume 1" schon eine ganze Zeit angefixt war. Ich gehe mal davon aus, dass Mr. Cotton damals nicht viel zu sagen hatte ...


(10.09.2007)
Mehr ...
Miles Davis: "Water Babies" (Columbia, 1976)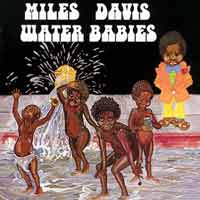 "Water Babies" gilt zwar in sog. "Fachkreisen" eher als schwächeres Album des Meisters, aber immerhin ist es das erste, was ich mir damals von ihm gekauft habe. Soweit ich mich erinnere ca. 1979 oder 1980 auf der Urlaubs-Rückreise aus der Schweiz, und zwar in Trier, in einem kleinen Plattenladen, als Sonderangebot. Damals kaum gehört weiß ich es inzwischen aber sehr zu schätzen.
Die Platte ist zwar von '76, mitten aus Miles damaliger Auszeit, enthält aber Aufnahmen von zwei Sessions vom Juni '67 (mit dem klassischen Quintett: Wayne Shorter, Herbie Hancock, Tony Williams und Ron Carter) und November '68 (mit beginnender Elektrifizierung: Hancock und Neuzugang Chick Corea an den E-Pianos, Dave Holland als Ersatz für Carter) und stellt damit das Bindeglied zwischen dem alten "akustischen" Miles ("Nefertiti") und dem neuen "elektrischen" Miles ("In A Silent Way") dar. Eigentlich doch eine schöne Platte.
Waylon Jennings, Willie Nelson, Jessi Colter, Tompall Glaser: "Wanted! The Outlaws" (RCA, 1976)
Waylon & Willie hielten zusammen mit Jessi Colter (Waylons Gattin) und Tompall Glaser diese gelungene Session ab. "Outlaw"-Country at it's best!
Flora Purim: "Open Your Eyes, You Can Fly" (Milestone, 1976)
Gefunden in der Grabbelkiste!


(28.02.2010)
Mehr ...
The Rowans: "Sibbling Rivalry" (Elektra/Asylum, 1976)
Lost & Found
(27.04.2015)
Mehr ...
Otis Rush: "Right Place, Wrong Time" (Bullfrog, 1976)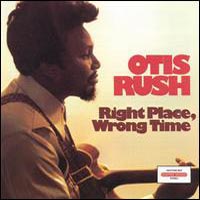 Lost & Found
(11.01.2009)
Mehr ...
John David Souther: "Black Rose" (Elektra, 1976)
Eigentlich kennt man ihn nur als Songschreiber für Linda Ronstadt und die Eagles, aber er hat auch einige wenige und schöne eigene Platten gemacht. Perfekter Westcoast-Pop (mit David Crosby, Linda Ronstadt, Lowell George, Andrew Gold, Joe Walsh, Jim Keltner, Glenn Frey, Art Garfunkel, Waddy Wachtel u.v.a.) mit ein paar jazzigen Farbtupfern von Stanley Clarke (Kontrabass) und Donald Byrd (Flügelhorn)
Collin Walcott: "Cloud Dance" (ECM, 1976)
Collin Walcott war (er ist leider vor einigen Jahren in der DDR mit dem Auto tödlich verunglückt!) und ist für mich auch heute noch der einzige europäische bzw. US-amerikanische Musiker, der sich je ernsthaft, erfolgreich und hauptsächlich mit den indischen Instrumenten Sitar und Tabla auseinandergesetzt hat. Zuerst Ende der 60er mit Klarinettist Tony Scott und dann in der Band "Winter Consort" vom Sopransaxofonisten Paul Winter aktiv und danach und bis zu seinem Tode (welches Jahr weiß ich leider nicht) mit Ralph Towner, Glen Moore und Paul McCandless als Oregon erfolgreich, veröffentlichte er auf dem deutschen Jazz-Kultlabel ECM mehrere Projektalben, z.B. unter dem Namen Codona mit Don Cherry und Nana Vasconcelos, aber auch sehr schöne Soloalben. Auf "Cloud Dance" hatte er eine wunderbare Band um sich geschart: Gitarrist John Abercrombie, Bassist Dave Holland und Trommler Jack DeJohnette.
Kenny Wheeler: "Gnu High" (ECM, 1976)
Das erste Album des Kanadiers für das ECM-Label: Wheeler nur am Flügelhorn und im Quartett mit den allerbesten Kollegen: Dave Holland am Bass, Jack DeJohnette am Schlagzeug und Keith Jarrett am Piano. Letzterer liefert hier als ungewöhnlich zurückhaltender Begleiter eine seiner aus meiner Sicht allerbesten Leistungen überhaupt ab. Perfekte ECM-Musik.


(09.04.2009)
Mehr ...