Das Album des Jahres
Steely Dan: "Gaucho" (MCA, Nov. 1980)
Der Schwanengesang des Duos Becker/Fagen vor einer 15jährigen Pause. Eines meiner absoluten Lieblingsalben mit Wahnsinnssongs, den allerbesten Instrumentalisten (u. a. Gitarrist Steve Khan, Tenorsaxofonist Tom Scott, Keyboarder Don Grolnick, Gitarrist Larry Carlton, Keyboarder Joe Sample von den Crusaders, den Brecker Brothers, Schlagzeuger Steve Gadd, Altsaxofonist David Sanborn, Trommler Bernard Purdie und Bassist Anthony Jackson - nur Mark Knopflers Gitarrensolo nervt mich etwas) und einem gigantischen Sound. Vor allem beim zentralen Instrument aller sieben Nummern, dem berühmten Fender Rhodes E-Piano kommt das zum Tragen. Perfekt, aber überhaupt nicht steril (wie bei den meisten anderen "perfekten" Produktionen).
Mehr ...
weitere Highlights ...
Pretenders (WEA/Real, Jan. 1980)
Chrissie Hynde

s Debüt war damals ein großer Erfolg. Tolle Songs, tolle Gitarren.
Jack DeJohnette: "Special Edition" (ECM, Jan. 1980)
Dies ist eine für ECM-Verhältnisse relativ "fetzige" Platte. Zusammen mit dem Bassisten Peter Warren, den beiden Spitzensaxofonisten Arthur Blythe (alt) und David Murray (tenor) lieferte Schlagzeuger (und Pianist!) DeJohnette eine Hommage an die Saxofonisten Eric Dolphy und John Coltrane.
Elvis Costello & The Attractions: "Get Happy" (Radarscope, Feb. 1980)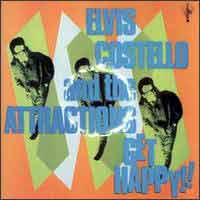 "Elvis wanted a change of direction, so he buys a load of old soul records and asks The Attractions to play like Booker T.& The MGs. The pressure of constant touring and the infamous Columbus, Ohio incident was starting to show, and while recording in Holland they got through at least 5 engineers. At one point Steve Nieve exclaimed, "I can't play this monkey music anymore, it's an insult to jazz!", and Bruce Thomas was starting to see beatles on the floor. Despite album sales being only half of what Armed Forces sold, this album, by a so called "closet racist", turned out to be one of his finest."
The Soft Boys: "A Can Of Bees" (Aura, Feb. 1980)
Meine erste Begegnung mit dem Werk des genialen Robyn Hitchcock verlief recht unspektakulär: ich habe dieses Album mit dem furchtbaren Cover für 2 Mark 90 bei Olschewski in Oberhausen aus der Grabbelkiste gezogen - vielleicht, weil ich den Namen des Sologitarristen Kimberley Rew von Katrina & The Waves (na ja...) und als Autor der Bangles-Single "Going Down to Liverpool" (Oh yeah!) kannte. Erst viel später kam ich über das Solowerk von Hitchcock auf den Geschmack - und musste feststellen, was für ein Schätzchen ich da schon seit längerem in meiner Plattensammlung hatte!
Warren Zevon: "Bad Luck Streak At Dancing School" (Elektra/Asylum, Feb. 1980)
Mein erstes Warren Zevon-Album, irgendwann in den frühen 80ern bei Lothar Koch in Wesel aus der "Sonderangebots"-Kiste geholt. Ich kann mich noch gut erinnern, dass ich wegen des blöden Covers vor dem Kauf zuerst gezögert hatte - es dann aber nie bereut hatte, denn mir eröffnete sich eine neue Welt und peu á peu wurde mein Abschnitt "Z" im Plattenregal immer breiter. Bei anderen Leuten geschah das wohl eher wegen Z.Z. Top. Oder wegen Zappa.
Mehr ...
Emmylou Harris: "Roses In The Snow" (Warner, Mai 1980)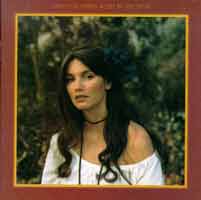 Und schon wieder eine klasse Platte von meiner absoluten Favoritin. Dieses mal etwas bluegrass-lastiger und akustischer ausgerichtet. Es überzeugt die Gitarrenarbeit von Albert Lee und Tony Rice.
Jackson Browne: "Hold Out" (Elektra/Asylum, Juni 1980)
Da wird mir mein Bandkollege Müller wohl widersprechen, aber das ist für lange Jahre das letzte richtig gute Jackson Browne-Album. Vielleicht, weil David Lindley zum letzten mal zur Stammbesetzung gehört? Auf jeden Fall haben die beiden zusammen einen der schönsten JB-Songs verfasst: "Call It A Loan"!
Mehr ...
Nine Below Zero: "Live At The Marquee" (A&M, Juni 1980)
Was für ein ungewöhnliches Debütalbum bei einem großen Plattenlabel: ein Livealbum aus dem kleinen, aber berühmten Londoner "Marquee Club". Wenn man diese Platte dann hört, weiß man warum: Nine Below Zero sind live mit ihrer hochenergetischen Mischung aus Blues und R&B einfach unglaublich. Selten habe ich eine bessere Bluesband gehört. Die Rhythmusgruppe ist absolut auf dem Punkt. Sänger/Gitarrist Dennis Greaves ist auch sehr stark, aber der Harpspieler Mark Feltham ist einfach unglaublich!
The Soft Boys: "Underwater Moonlight" (Armageddon, Juli 1980)
Dieses Album gilt als das Meisterwerk der Band um den Sänger, Songschreiber und Gitarristen Robyn Hitchcock, den Drummer Morris Windsor, den Bassisten Matthew Seligman und den Gitarristen Kimberley Rew. Mitten in der New-Wave-Zeit konnte die Musiker mit ihrem anspruchsvollen, im weitesten Sinne an Dylan und die Byrds erinnernden Psychedelic-Rock leider nicht beim großen Publikum landen, sondern waren eher Lieblinge der Kritiker und "Musican's Musican" (R.E.M. zählen die Band zu ihren großen Vorbildern). Hitchcock machte in den 80ern und 90ern eine Reihe von mehr oder weniger erfolgreichen Soloalben. Rew hatte später als einziger durch sein Mitwirken bei Katrina & The Waves und seinem für die Bangles geschriebenen Song "Going Down To Liverpool" doch noch einen größeren Publikumserfolg.
Echo & The Bunnymen: "Crocodiles" (Korova, Juli 1980)
Die Band ist eine der wenigen Truppen aus der "Grufty"-Ecke, die ich klasse finde. Eigentlich ist das Etikett "Grufty"/"Düsterrock" auch eher unpassend. Mich erinnern die Jungs viel eher an die guten alten Doors.
Paul Simon: "One Trick Pony" (Warner, Aug. 1980)
Jetzt begebe ich mich ein wenig auf Glatteis: eigentlich sollte ich Paul Simon nicht gut finden ("den kennt ja jeder - wie langweilig!"). Meistens ist er mir auch tatsächlich ziemlich egal. Aber wenn ich ihn dann doch mal mag, dann mit einem eher unbekannten, unpopulären Album. "One Trick Pony" ist der Soundtrack zu einem Kinofilm, in dem Paul Simon - Überraschung! - einen Sänger und Songschreiber spielt. Der Film lief vor Ewigkeiten mal im ZDF, woran ich mich aber kaum noch erinnern kann. Nur, dass es da tolle Konzertaufnahmen gab, bei denen Richard Tee am E-Piano, Steve Gadd am Schlagzeug, Eric Gale an der Gitarre und Tony Levin ab Bass glänzen. Vor allem diesen Fender-Rhodes-Sound mag ich so sehr! Der Film hat damals wohl überall schlechte Kritiken bekommen, aber ich hab eine gute, wenn auch dürftige, Erinnerung dran!


(27.02.2006)
Captain Beefheart & The Magic Band: "Doc At The Radar Station" (Virgin, Aug. 1980)
Nach zwei enttäuschenden Versuchen mit "normaler Rockmusik" (na ja: "normal" zumindest für die Verhältnisse des Captains) plötzlich doch wieder ein echtes Hammeralben mit allen alten Stärken: irrer Gesang, verrückte Texte, schräge Rhythmen, geniale Slidegitarren - diesmal unterstützt vom Zappa-Posaunisten

Bruce Fowler

. An den Gitarren Jeff Morris Tepper und der erst später bekannt werdende Gary Lucas.
Van Morrison: "Common One" (Mercury, Sept. 1980)
Mit diesem Album habe ich Van Morrison eigentlich erst richtig für mich entdeckt. Die Band vom genialen, aber an mir noch vorüber gegangenen Vorgängeralbum "Into The Music" blieb weitestgehend zusammen und kam dieses mal ganz ohne Gaststars aus. Von den Songs finde ich vor allem das viertelstündige "Summertime In England" beeindruckend. Es lässt die alten Glanztaten von "Madame George" (auf "Astral Weeks" von 1968) und "Listen To The Lion" (auf dem unterschätzen Album "Saint Dominic's Preview" von 1972) wieder in Erinnerung kommen!
Ry Cooder: "Borderline" (Warner, Okt. 1980)
Der Nachfolger zu "Bop Till You Drop" kam damals bei mir erst nicht so spektakulär rüber, hatte dann aber die längere Halbwertszeit, was nicht zuletzt am vorzüglichen Songmaterial (z.B. "6345789" von Eddie Floyd) und der guten Band liegt: klasse Rhythmusgruppe (Jim Keltner am Schlagzeug, Perkussionist Ras Baboo und Bassist Tim Drummond), toller Chor (John Hiatt, Bobby King und Willie Greene) und natürlich Cooders unnachahmliches Slidespiel.
John Hiatt: "Two Bit Monsters" (MCA, Okt. 1980)
Meine erste Hiatt-Platte, wie so viele andere damals aus der Grabbelkiste gezogen. Aufgefallen war er mir durch seine Mitarbeit bei Ry Cooder und durch gelegentliche Coverversionen seiner Lieder. Auf diesem Album z.B. "Pink Bedroom", das ich über Albert Lee kennen lernte. Von Rosanne Cash soll es auch eine Version geben, die ich aber noch nicht gehört habe. Wie alle frühen Hiatt-Alben war das natürlich ein Flop - auch bei mir war der Mann damals eher einer von vielen, die ich gehört habe. Erst "Bring The Family" von 1987 war dann für mich und viele andere Leute (zumindest der künstlerische) Durchbruch.
Mehr ...
Japan: "Gentlemen Take Polaroids" (Virgin, Okt. 1980)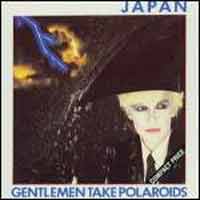 Über die Band Japan hatte ich zwei Jahre zuvor in der Bravo von meiner kleinen Schwester zum ersten mal was gelesen und sie danach als gestylte Teenieband ignoriert. Damit lag ich natürlich total daneben, denn die Band um die Brüder David Sylvian (v,g) und Steve Jansen (dr), den Keyboarder Richard Barbieri und den Bassisten Mick Karn produzierte damals bereits eine tolle und total eigenständige Musik, die dann später in den Soloalben von Sylvian und Karn (Dali's Car) und den Duoplatten von Jansen/Barbieri (Dolphin Twins) konsequent weiterentwickelt wurde.
John Martyn: "Grace & Danger" (Okt. 1980)
Eine der ganz wenigen Platten, auf denen Phil Collins trommelt und singt und die ich trotzdem sehr mag! Das ist natürlich der Verdienst des schottischen Sängers, Gitarristen, Songschreibers und Querdenkers John Martyn. Eine Werk zwischen Folk, Funk, Reggae und Mainstream. "Sweet Little Mystery" war damals eines meiner Lieblingslieder.
Mehr ...
Rockpile: "Seconds Of Pleasure" (F-Beat, Okt. 1980)
Theoretisch ist dies das Debüt der hochkarätigen Band um Dave Edmunds, Nick Lowe (Ex-Brinsley Schwarz), Billy Bremner und Terry Williams (Ex-Man, später bei den Dire Straits). Da Edmunds und Lowe aber in Plattenverträgen festsaßen, die keine gemeinsame Veröffentlichung zuließen, hörte man die Band auf Tonträger zuerst nur auf den Soloalben von Edmunds ("Tracks On Wax 4"), Lowe und anderen Künstlern (u. a. das starke Album "Juppanese" von Mickey Jupp).
Mehr ...
XTC: "The Black Sea" (Virgin, Okt. 1980)
Eines der vielen tollen XTC-Alben von Andy Partridge und seinen Mitstreitern aus den frühen 80ern!
Tom Waits: "Heartattack And Wine" (Elektra/Asylum, Okt. 1980)
Das letzte Album vor dem Quantensprung "Swordfishtrombones" war auch schon ein sehr schönes! Mit dem klasse Titelsong und "Jersey Girl", das später von Bruce Springsteen "vereinnahmt" wurde.
Fehlfarben: "Monarchie und Alltag" (EMI/Elektrola, Nov. 1980)
Eines der wenigen richtig guten Alben der "Neuen Deutschen Welle", obwohl: die Düsseldorfer Fehlfarben mit NDW in Verbindung zu bringen ist eigentlich Blasphemie. Mit dem absoluten "Hit" der damaligen Zeit "Ein Jahr":
Keine Atempause
Geschichte wird gemacht
Es geht voran!
Pat Metheny: "80/81" (ECM, Dez. 1980)
Ein wunderbares Jazz-Doppelalbum (!) des ehemaligen Gitarrenwunderkinds, zusammen mit den Jazzlegenden Charlie Haden (Bass), Jack DeJohnette (drums) und den Saxofonisten Dewey Redman und Michael Brecker. Gefällt mir sehr viel besser als Methenys Aufnahmen mit der Pat Metheny Group aus dieser Zeit.
Any Trouble: "Where Are All The Nice Girls" (Stiff, 1980)
Fünf Jahre früher am Start wären Any Trouble sicherlich die Helden des Pubrock geworden. Im Jahre 1980 und umgeben von Punkrockern und New-Wave-Poppern hatten die Jungs um den Sänger/Gitarristen/Songschreiber Clive Gregson (das ist der mit Kassengestellbrille und dem zarten Ansatz einer Glatze) eigentlich keine Chance. Trotzdem war das ein tolles Debüt mit tollen Songs.
The Feelies: "Crazy Rhythms" (Stiff, 1980)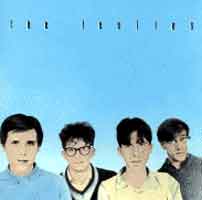 Die Feelies waren schon eine merkwürdige Band. Das Debüt der Amerikaner erschien auf dem englischen Kultlabel Stiff und erregte mit seiner Mischung aus Kinks, Beatles, Velvet Underground und Television auf Speed eine große Aufmerksamkeit. Danach herrschte für 5 Jahre Funkstille und es erschienen drei weitere Klassealben mit anderer Rhythmusgruppe. Dominiert wurde die Band von den beiden Sängern/Gitarristen Bill Million und Glenn Mercer. Am Schlagzeug saß Anton Fier, der später ein Star der New Yorker-Avantgarderock-Szene wurde (Lounge Lizards, Golden Palominos) und heute angeblich in der Band der David Letterman-Show trommelt. (in der Harald Schmidt-Show bläst Mel Collins das Saxofon!). Neben Songs von Million/Mercer gab es auch zwei Cover von prominenten Vorbildern: "Everybody's Got Something To Hide" (Lennon/McCartney) und "Paint It Black" (Jagger/Richards), letzteres allerdings nur auf dem Re-Release von 1990 auf A&M.
David Grisman: "Quintet '80" (Warner, 1980)
Dies ist bereits das zweite Album, welches mir vom Meister der 8 dünnen Saiten zwischen die Finger gekommen ist. Da das '77er Debüt des Quintetts in Deutschland ja erst mit 2jähriger Verspätung bei dem kleinen Hamburger Label Pastel herauskam (was ist aus der Firma eigentlich geworden?), erschien dieses Album in recht kurzem Abstand dazu und wurde von mir im Zuge der Begeisterung über das Debüt natürlich ebenfalls käuflich erworben. Der Qualitätsstandard wurde gehalten, allerdings war der Überraschungseffekt natürlich nicht mehr ganz so groß. Die Songs sind wiederum fast durchgängig Originalkompositionen von Grisman, dazu kommt als Coverversion "Naima" von John Coltrane, neben "Round Midnight" (Thelonius Monk) eines meiner Lieblingsjazzstücke. Die Besetzung war leicht verändert: an der Geige immer noch Darol Anger, daneben aber drei großartige neue Mitspieler, die anschließend selber noch zu Weltruhm gelangen werden: Mike Marshall als zweiter Mandolinist, Rob Wasserman am Bass (später bei Lou Reed und mit Bob Weir bei Ratdog) und Mark O'Connor als Gitarrist, der später als Multiinstrumentalist (Gitarre, Geige, Mandoline - eben alles was Saiten hat) für Furore sorgen wird. Traurige Fußnote dabei: Warner hat diese Klassealbum immer noch nicht als CD wiederveröffentlicht!
P.S.: Wollt Ihr noch was über das harte Schicksal eines Schallplattensammlers erfahren? Ich konnte mir meine beiden DGQ-Alben jahrelang nicht anhören, weil ich sie im Plattenregal UNTER DEM FALSCHEN BUCHSTABEN EINSORTIERT hatte und deshalb NICHT FINDEN konnte. Das 77er-Album gab's dann Gott sei dank als rare Reissue-CD zu bekommen. Aber der erneute Hörgenuss für das 80er-Werk wurde, dank oben bereits angesprochener Warner-Ignoranz, bis zum Sommer 2003 rausgezögert, als ich beide Vinylschätzchen mit meiner speziellen Suchtaktik wieder fand: abwarten, bis sie dich finden. Braucht viel Geduld, klappt nicht immer, ist aber besonders schön, wenn's denn doch mal klappt! Yeah!
P.P.S.: Merkwürdigerweise bekam ich vor einigen Tagen unaufgefordert eine Email von einem mir unbekannten Mandolinenspieler (muss aber wohl allgemein etwas bekannter sein, da er auf seiner Homepage auch ein Foto von sich zusammen mit Grisman hat!), der dieses Meisterwerk auf CDR gebrannt hat und für 35$ anbietet. Hoffentlich weiß Mr. Grisman davon und ist einverstanden!
Charlie Haden, Jan Garbarek & Egberto Gismonti: "Magico" (ECM, 1980)
Diese Platte scheint nach einem beliebten Jazzrezept gekocht zu sein: bringe drei Könner auf ihrem Instrument zusammen und lasse in dieser neuen Kombination etwas "Neues" entstehen. Zumindest etwas qualitativ Hochwertiges, sodass zumindest die jeweiligen Fans interessiert sind!
Wie auch immer: Ein gelungenes Gipfeltreffen von drei Spitzenkönnern im typischen ECM-Sound. Gute Zutaten liefern eben ein gutes Gericht...
Mehr ...
Interview: "Snakes And Lovers" (Virgin, 1980)
Gefunden in der Grabbelkiste!

(15.04.2017)
Mehr ...
"The Nighthawks" (Mercury, 1980)
Ich besitze leider nur eine Kassettenkopie von diesem raren Meisterwerk der "Bluesband" um den Harpspieler Mark Wenner und den Gitarristen Jim Thackery, ihrem einzigen Album bei einer großen Plattenfirma. Mit einer genialen Version des Bobby Bland-Klassikers "I Wouldn't Treat A Dog (The Way You Treated Me)"!
The Nighthawks' one and only brush with a big-time record company, Mercury, came in the '80s, and ended in disaster. Wenner remembers one executive saying, "Well, this is kind of a weird album - I hear a blues song, I hear a rockabilly song, and this is kind of a soul song." Wenner replied, "Exactly! It's like... American music!."
"But the poor executive had no clue as to what to do with something he wasn't able to put in some little box and market", explains Wenner, "and we all didn't wear the same hats; we all didn't have the same cute little hairdoos." Other bands of the era had a look together - The Fabulous Thunderbirds had two tone shoes and pompadours, the Stray Cats had the hair and tattoos, and the Nighthawks had - themselves. "We looked like we all came from different jobs and just happened to find ourselves on stage together", says Wenner today. But when asked what he would do differently in marketing the band, the answer is "nothing".
Terry & The Pirates: "The Doubtful Handshake" (Line, 1980)
Terry Dolan kam als Folksänger zu Beginn der 70er nach San Francisco und formte dort diese Rockband, in der viele Stars der Bay Area-Szene mitmachten. Auf Basis von Terry's Gesang und Rhythmusgitarre gibt es wunderbar entspannten Westcoastrock, wie man ihn lange nicht mehr gehört hatte. Dafür sorgen die Gitarristen John Cipollina (Quicksilver Messenger Service, Copperhead) und Greg Douglass (Steve Miller Band), der Bassist David Hayes (Van Morrison, Jesse Colin Young), der Drummer Jeff Myer (Jesse Colin Young) und als Gast-Keyboarder Pete Sears (Rod Stewart, Jefferson Starship, Hot Tuna). Neben Songs von Dolan, Douglass und Cipollina gibt's auch zwei schöne Coverversionen: "Ain't Living Long Like This" (Rodney Crowell) und "I Put A Spell On You" (Screaming Jay Hawkins, bekannt auch von CCR).
Young Marble Giants: "Colossal Youth" (Rough Trade, 1980)
Das Debüt der Sängerin Alison Statton und den Brüdern Phil Moxham (bg) und Stuart Moxham (g,keyb) blieb auch die einzige Platte der Band. Diese sehr eigenwillige und spröde Musik brachte der Band damals Kultstatus ein.
"The London R&B Sessions" (Albion, 1980)
Das "Hope & Anchor", eine Londoner Vorortkneipe, gilt als eine der Keimzellen des Pubrock, brachte aber auch Blues und Punkrock, nachzuhören auf dem exquisiten Sampler "Hope & Anchor Front Row Festival", ebenfalls bei Albion erscheinen. Im Dezember 1979 trafen sich dann ein paar wirklich klasse Acts, die sich weitestgehend unter dem Etikett "R&B" zusammenfassen lassen: Wilko Johnson (Ex-Dr. Feelgood), The Pirates, The Bluesband (die vom Rockpalast), The Count Bishops, aber auch die Hope&Anchor House Band, in der die beiden Ex-Man Deke Leonard und Martin Ace zusammen mit dem britischen Pedalsteel-Virtuosen B.J. Cole spielen