Hier möchte ich Alben vorstellen, die vom ersten bis zum letzten Ton "nachgespielt" werden, teilweise von Fans, teilweise aber auch von den Künstlern selber. Sozusagen die Steigerung vom ansonsten nicht ganz so ungewöhnlichen Prinzip der Tribute-Alben!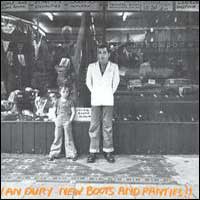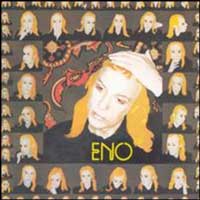 Herb Alpert & Tijuana Brass: "Whipped Cream" (A&M, 1965)
Dass ich mir dieses Album mal kaufen würde, hätte ich mir noch vor wenigen Jahren kaum vorstellen können, aber letztendlich bin ich durch Lizz Wrights Version von "A Taste Of Honey" neugierig geworden, nachdem ich das Coverfoto schon immer klasse fand. Beim CD-Hören werden Kindheitserinnerung an samstägliches Radiohören der Fussball-Bundesliga bei WDR2 wach ...
"Surfin' Senorita" (Wildebeest, Mai 1999)
Herb Alperts mexikanische Trompeten werden hier von Surf (und Punk?)-Bands interpretiert. Leider hab ich das Album noch nicht gehört.
The Beach Boys: "Pet Sounds" (1966)
Mehr ...
"Do It Again - A Tribute To Pet Sounds" (House Party, Nov. 2006)
"Hippocamp Ruins Pet Sounds" (2005?)
Ein illegales Remixalbum (es werden Originalsamples genutzt), das von den Beach Boys verboten wurde. Dabei ist es doch nur eine humorige Verbeugung vor einem Meisterwerk!
The Beatles: "Rubber Soul" (EMI/Parlophone, Dez. 1965)
Mehr ...
"This Bird Has Flown - 40Th Anniversary Tribute To The Beatles' Rubber Soul" (Dez. 2005)
"... Verbeugung diverser independenter Lieblinge vor einem nicht minder verehrten Album-Meilenstein. In Originalreihenfolge nimmt man sich der 14 Tracks des 65er Werkes an, das die Beatles auf der Schwelle vom unbesorgten Perfekt-Beat zum tiefergehenden Singer-Songwriter-Pop zeigte; mit größtmöglichem Respekt interpretiert jeder der Beteiligten dabei die Originale in erfreulicherweise genau der Weise, die man von ihm/ihr/ihnen erhofft. So liefern die Donnas eine rockige 1:1-Kopie von Drive My Car, Dar Williams' You Won't See Me ist eine weiche, warme Singer-Songwriter-Sache, das Nowhere Man von Low ist ein Balsam aus sanfter Schönheit. Auch Ben Kweller (Wait), Rhett Miller (Girl), Yonder Mountain String Band (Think For Yourself) und Mindy Smith (The Word) bewegen sich nah am Original, aber stets genau diese Idee durchsichtiger besetzt, dezent rumpeliger realisiert, dass es ein neues, frisches Entdecken des Stückes ermöglicht. Ted Leo verwandelt I'm Looking Through You in eine Art Rock'n'Roll in Dub, Ben Harper's Michelle kommt als weich-groovender Reggae, die Cowboy Junkies geben Run For Your Life eine Americana-rockende Note, Nelly McKay verleiht If I Needed Someone eine ungewohnt swingende Note, Sufjan Stevens (What Goes On) und Fiery Furnaces (Norwegian Wood) schließlich verwandeln ihre Beatles-Songs in etwas völlig Neues, wobei das überfliessende Stevens'sche Epos in Gefilde jenseits von Raum und Zeit entführt. Alles in allem eine verliebenswerte Hommage an eine zeitlos werte Songkollektion; ganz bescheiden und in froher Erwartung erbitte ich mir für 2006 die gleiche Bearbeitung von Revolver." (Glitterhouse)
"Rubber Folk" (Gott Discs, Aug. 2006)
Die britische Folk-Elite (u.a. Ralph McTell, Paul Brady, Martin Carthy und Norma Waterson) hat sich den Klassiker der Beatles vorgenommen. Das klingt so interessant, dass ich mir das Album wohl mal anhören muss...


(02.12.2006)



The Beatles: "Sgt. Pepper´s Lonely Hearts Club Band" (EMI/Parlophone, 1967)
Mehr ...
"Sgt. Pepper Knew My Father" (NME, 1988)
Mehr ...
The Flaming Lips: "With A Little Help From My Fwendz" (Bella Union, Okt. 2014)
Mehr ...
The Beatles: "Abbey Road" (EMI/Parlophone, Sept. 1969)
Mehr ...
George Benson: "The Other Side Of Abbey Road" (Okt. 1969)
Bensons Version des Beatles-Klassikers ist mit knapp drei Wochen Rückstand auf das Original sicherlich der Schnellschuss dieser Seite!
Mehr ...
Booker T. & The MG´s: "McLemore Avenue" (1970)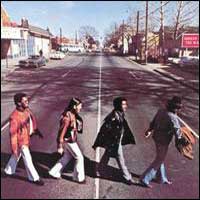 Wenig später hat sich dann auch eine der besten Instrumentalcombos an dem Werk der Beatles versucht ...
Mehr ...
Cowboy Junkies: "The Trinity Session" (RCA, 1988)
Cowboy Junkies: "Trinity Revisted" (Cooking Vinyl/Latent, Okt. 2007)
Die Cowboy Junkies aus Kanada covern ihr Meisterwerk direkt selber: Zum 20jährigen Jubiläum kehrte die Band zurück in die "Church Of Holy Trinity" in Toronto, mit dabei als Gäste Ryan Adams, Natalie Merchant und Vic Chesnutt.


(18.11.2007)
Mehr ...
Ian Dury: "New Boots And Panties!!" (Stiff, 1977)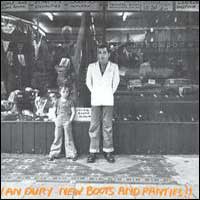 Das Debütalbum von Ian Dury und seinen Blockheads
Mehr ...
The Blockheads: "Brand New Boots & Panties" (April 2001)
Nach dem Tode von Dury hat seine alte Begleitband das Album noch einmal mit hochkarätigen Gastsängern und -sängerinnen aufgenommen. Mit dabei u.a. Paul McCartney, Robbie Williams, Madness, Billy Bragg, Shane McGowan und Sinead O'Connor.
Bob Dylan: "John Wesley Harding" (Columbia, Dez. 1967)
Thea Gilmore: "John Wesley Harding" (Fullfill, Nov. 2011)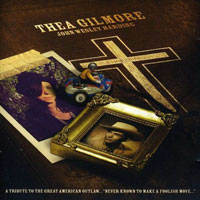 Mehr ...
Bob Dylan: "Blood On The Tracks" (Columbia, Jan. 1975)
Mehr ...
Mary Lee´s Corvette: "Blood On The Tracks" (2002)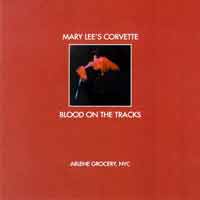 Alles "geklaut" von Bob Dylan´s legendärer 74er LP 'Blood On The Tracks' - und zwar vollständig in der Originalreihenfolge: Stück für Stück von 'Tangled Up In Blue' und 'Simple Twist Of Fate' über 'Idiot Wind' und 'Meet Me In The Morning' bis zu 'Shelter From The Storm' und 'Buckets Of Rain'. Die dritte Veröffentlichung der New Yorker Singer/Songwriterin Mary Lee Kortes, der Lebensgefährtin von Eric Ambel, ist ein Livemitschnitt eines Konzerts in der Arlene Grocery, exklusiv dem einen Thema gewidmet. Wer jetzt nach dem Sinn fragt, der soll sich das mal anhören - denn Mary und ihre 5 Begleitmänner haben zwar nicht den Folk Rock neu erfunden, sondern gemeinsam mit dem Publikum einfach nur Spaß gehabt! Mit Gitarrist Andy York (Roscoe´s Gang, Jason & The Scorchers, Bruce Henderson, John Mellencamp...), Keyboarder Andy Burton (Freedy Johnston, Magnet, Tiny Lights ) plus Rhythmusgitarre, Bass, Drums.
Eno:"Taking Tiger Mountain (By Strategy)" (E.G., Nov. 1974)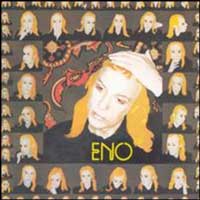 Doug Hilsinger & Caroleen Beatty: "Taking Tiger Mountain (By Strategy)" (DBK, 2004)
Leider kenne ich die Platte nur aus kurzen Ausschnitten auf der Webseite von Doug Hilsinger. Caroleen Beatty war mal Sängerin bei den wunderbaren Bedlam Rovers aus San Francisco. Brian Eno höchstpersönlich soll diese Hommmage übrigenz sehr gefallen haben.


(18.01.2013)
Fleetwood Mac: "Tusk" (Warner, Okt. 1979)
Camper Van Beethoven: "Tusk" (Cooking Vinyl, 2002)
Erstveröffentlichung einer Legenden bildenden Ausversehen-war-nur-Spaß-Aufnahme. 1986 hatten Lisher/Krummenacher/Segel nahezu aus Langeweile das komplette Fleetwood Mac-Album in die Camper'sche Charmanz & Dilletanz (das ist liebevoll gemeint) übersetzt und eingespielt. Erst 2000 wurden die Bänder wiederentdeckt (bei Lisher's Eltern im Laden-Lager) und für gut befunden und nach nur wenigen Bearbeitungen zur Veröffentlichung bestimmt. Ob das jetzt ein Glücksfall ist oder nicht, mag der Hörer urteilen – dass die Platte von Hören zu Wiederhören immer mehr Spaß macht, darf ich zumindest in die Diskussion einbringen. CVB legen die Song-Ideen bloss und kleiden sie ins Wüsten-Space-Country-Gewand, wobei alles zwischen Yee-Haw und Drone erlaubt ist. Ohne Frage auch für den Nicht-Tusk-Kenner goutierbar, andererseits verbreitert die Kenntnis das Lächeln beim Hören.
Nachtrag: Kürzlich habe ich gelesen, dass die ganze Geschichte mit den verschollenen Bändern ein Pressegag war und es sich doch um neue Aufnahmen handelt. Eben nicht nur die alte Camper'sche Charmanz & Dilletanz, sondern vor allem auch der alte Camper'sche Witz!
(30.12.2004)
The Grateful Dead: "Wake Of The Flood" (Grateful Dead, 1973)
Die Songs:
1. Mississippi Half-Step Uptown Toodleoo
2. Let Me Sing Your Blues Away
3. Row Jimmy
4. Stella Blue
5. Here Comes Sunshine
6. Eyes Of The World
7. Weather Report Suite (Part I, Part II: Let It Grow)
Mehr ...
Jazz Is Dead: "Laughing Water" (Zebra, Sept. 1999)
Die Gruppe Jazz Is Dead besteht aus hochkarätigen Jazz- und Rockinstrumentalisten: Jimmy Herring (Gitarre), Alphonso Johnson (Bass), T Lavitz (Keyb) und am Schlagzeug entweder Rod Morgenstein oder Jeff Snipe. Als Gäste dabei waren Bluegrassfiddle-Legende Vassar Clements, Ex-Grateful Dead Sängerin Donna Jean Godchaux und die Gitarristen Steve Kimock und Derek Trucks.
Mehr ...
The Grateful Dead: "Blues For Allah" (Grateful Dead, 1975)
Mehr ...
Joe Gallant & Illuminati: "The Blues For Allah Project" (Knitting Factory, Okt. 1996)
Mehr ...
The Grateful Dead: "Terrapin Station" (Arista, 1977)
Mehr ...
Joe Gallant & Illuminati: "Terrapin" (Which?, Okt. 1999)
Joe Gallant nahm sich das 77er "Terrapin Station" Album der Grateful Dead, arrangierte es mit seinem Ensemble um und spielte es neu ein. Über ein Jahr bastelte er an den Aufnahmen und insgesamt 71 Musiker (u.a. Jorma Kaukonen, Buddy Cage und Tony Trischka) waren daran beteiligt. Stück für Stück nimmt er sich vor, das Hauptaugenmerk natürlich auf der "Terrapin Station"-Suite, bei der er auch kompositorisch eingriff. Zusätzlich gibt es noch "China Doll" vom "Mars Hotel"-Album und "Jerome John" von Gallant selber. Sehr ambitioniert und ein starkes Stück.
Mehr ...
Vince Guaraldi Trio: "A Charly Brown Christmas" (Fantasy, 1965)
Ich habe das Album zwar noch nie gehört, aber es soll sich tatsächlich um "A Timeless Classic" handeln. Das Vince Guaraldi Trio war damals auf jeden Fall ein erfolgreiches Klavier/Gitarre/Bass-Jazztrio.
(21.07.2008)
"40 Years: A Charlie Brown Christmas" (Peak, 2005)
Auf jeden Fall ist das Charly-Brown-Jazzalbum so populär, dass es zum 40. Jubiläum komplett gecovert wurde!
Robyn Hitchcock: "I Often Dream Of Trains" (Midnight Music, Sept. 1984)
Mehr ...
Robyn Hitchcock: "I Often Dream Of Trains In New York" (Yep Roc, Dez. 2009)
Live in New York bringt Robyn Hitchcock nach 25 Jahren seinen "verschollenen Klassiker" auf die Bühne. Zwar habe ich die alte CD "I Often Dream Of Trains" schon lange im Plattenschrank, irgendwann mal günstig erworben, aber doch jetzt erst richtig schätzen gelernt. Das ist wirklich ein Klassiker!
Mehr ...
Love: "Forever Changes" (Elektra, Feb. 1968)
Definitiv eines meiner Lieblinxalben aus den 60ern!
Mehr ...
Love: "The Forever Changes Concert 2003" (Snapper, Juli 2003)
"In January 2003 Arthur Lee and his band Love took to the stage of the Royal Festival Hall in London and performed their 1960's masterpiece "Forever Changes" in all its complex splendour. The result is a live album, The Forever Changes Concert, that took thirty five years of turmoil and one night of transcendental glory to make."
Am 15. Januar 2003 führte Arthur Lee zusammen mit der jungen Band Baby Lemonade, die er einfach frech in Love umtaufte, und schwedischen Streichern in der Londoner Royal Albert Hall sein Meisterwerk auf ...
(21.08.2008)
Bob Marley: "Natty Dread" (1975)
Charlie Hunter Quartet: "Natty Dread" (Blue Note, 1997)
Mehr ...
Joni Mitchell: "Blue" (1975)
Mehr ...
Tierney Sutton: "After Blue" (Varese Sarabande, Sept. 2013)
Van Morrison: "Astral Weeks" (Warner, Nov. 1968)
Van Morrison: "Astral Weeks Live At The Hollywood Bowl" (EMI/Listen To The Lion, Feb. 2009)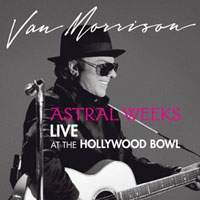 Am 08. und 09.11.2008 hat Van Morrison sein Meisterwerk erstmalig live in voller Länge auf die Bühne gebracht. Phantastischer Live-Sound (wie immer bei Van The Man!), phantastische Songs (neben den 8 Liedern des Originals noch die dazu passenden Songs "Listen To The Lion", eines meiner Lieblinxlieder Vans vom Album "Saint Dominic's Preview" und "Common One", letzteres ein Ausschnitt aus "Summertime In England" vom Album "Common One"), perfekte Band (u. a. mit dem Jazzgitarristen Jay Berliner, der schon vor 40 Jahren das Original mit eingespielt hat!)
Graham Nash: "Songs For Beginners" (Atlantic, Juni 1971)
Mehr ...
Mehr ...
Willie Nelson: "Red Headed Stranger" (Columbia, 1975)
Carla Bozulich: "Red Headed Stranger" (DiCristina Stair Builders, Sept. 2003)
Die Ex-Sängerin der Geraldine Fibbers stellt Nelsons Meisterwerk in einem neuen Licht dar.
Mehr ...
Mickey Newbury: "Frisco Mabel Joy" (Elektra, 1970)
"Frisco Mabel Joy Revisted" (Glitterhouse, Okt. 2000)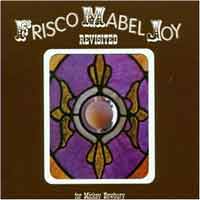 Glitterhouse-Künstler (u. a. The Walkabouts, Midnight Choir, Gary Heffern) und verwandte Seelen (u. a. Bill Frisell, Chuck Prophet und Kris Kristofferson) zelebrieren eines der unbekannten Meisterwerke der 70er ...
Mehr ...
Harry Nilsson: "Pussy Cats" (Buddah, Aug. 1974)
Mehr ...
The Walkmen: "Pussycats" (Okt. 2006)
Pink Floyd: "Dark Side Of The Moon" (EMI/Harvest, März 1973)
The Flaming Lips: "The Flaming Lips And Stardeath And White Dwarfs With Henry Rollins And Peaches Doing Dark Side Of The Moon " (Mai 2010)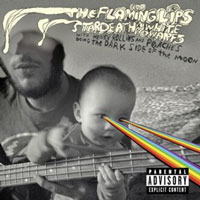 Nachdem die Lips wochenlang mit Henry Rollins und Peaches tourten, fand man heraus, wie sehr man doch auf Pink Floyd und im besonderen auf deren Dark Side Of the Moon Album steht. Nach der Tour ging man dann gemeinsam in ein Studio und spielte das Werk neu ein.

Nguyên Lê: "Celebrating The Dark Side Of The Moon" (Act, Okt 2014)
Der vietnamesische Jazzgitarristzusammen mit der NDR-Bigband ...

Pink Floyd: "The Wall" (EMI/Harvest, Dez. 1979)
Ich bin ja kein wirklicher Pink Floyd-Fan, besonders nicht von diesem "Werk" ...
Luther Wright & The Wrongs: "Rebuild The Wall" (Back Porch, 2001)
... aber ein Bluesgrass-Version verdient in jedem Fall einen Sonderpreis für das ungewöhnlichste Tributalbum!
Mehr ...
The Rolling Stones: "Exile On Main Street" (1972)
Die Stones haben sich immer gerne vom Blues inspirieren lassen (um nicht zu sagen: geklaut) ...
Pussy Galore: "Exile On Main St." (Shove, Dez. 1986)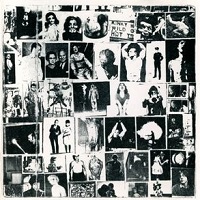 ...
Mehr ...
"Exile On Blues St." (Telarc, Aug. 2003)
... hier läuft's jetzt mal umgekehrt. Allerdings wurden nicht alle Songs vom original Doppelalbum übernommen: somit auch nicht jeder Ton der Vorlage gecovert, wie ich es weiter oben so schön gefordert habe. Dafür hat man sich aber auch beim Cover an die Vorlage gehalten. Dies ist auch nicht der erste Blues-Sampler vom Telarc-Label. So steht in meinem Schank auch eine gelungene John Hiatt-Hommage ("Rolling Into Memphis - the Songs Of John Hiatt").
Eine Entdeckung von Ingo Hooge aus Lienen.
(30.12.2004)
The Rolling Stones: "Goat´s Heads Soup" (Nov. 1973)
...
Simon Joyner & David Nance: "Goat´s Heads Soup" (Grapefruit, Juni 2017)
...
Bruce Springsteen: "Nebraska" (Columbia, 1982)
"Badlands - A Tribute To Bruce Springsteen's Nebraska" (Sub Pop, 2000)
Velvet Underground: "The Velvet Underground & Nico" (Verve, 1967)
"A Tribute To Andy Warhol" (Sub-up, 1989 Italien)
A song for song cover version of the Velvet´s first LP performed by a host of unknown bands, this LP was more of a "tribute" to the VU than Warhol, although the David Bowie song that Warhol purportedly hated was tacked on at the end. The music is uneven at best, but is of interest for the novelty value. Besides, European Son as a hilarious jazz send-up by Pinky Silence & The Mad Horses is worth all the other crap. And Heroin is colorful also as the all-feedback quickie, one and a half minute version. The bananas came in four different dayglow colors, none of them yellow.
The Who: "The Who Sell Out" (Polydor, 1967)
Petra Haden: "Petra Haden Sings: The Who Sell Out" (Bar/None, Feb. 2005)
Ich habe keine Ahnung, was hinter dieser Geschichte steckt, aber Petra Haden, Tochter von Charlie Haden und Drillingsschwester von Rachel und Tanya, hat den Klassiker der Who á capella neu eingespielt. Sollte man sich vielleicht mal anhören ...
Mehr ...
Neil Young: "Harvest" (Reprise, Feb. 1972)
Blitzen Trapper: "Live Harvest" (Vagrant, Mai 2015)
Ein Livealbum als limitiertes Vinyl zum Record Store Day, von dem ich leider nur eine Digitalkopie besitze ...


(29.11.2015)
The Zombies: "Odessey And Oracle" (Columbia, April 1968)
Als 1968 die CBS "ODESSEY & ORACLE" veröffentlichte, erregte die Platte erstmal kein Aufsehen. In den USA wurde sogar von einer Veröffentlichung ganz abgesehen ... bis Al Kooper (damals bei Blood, Sweat & Tears), begeistert von dem melodiösen Sound dieses Albums, CBS dazu drängte, die LP unbedingt raus zubringen. Er selbst schrieb für das Plattencover dann auch die neuen Liner Notes. Als dann schließlich noch "Time Of The Season" als Single herauskam und Chart-Position 3 in den USA erreichte, erkannte auch die Öffentlichkeit den wahren Geist dieses Meisterwerkes, welches in seiner harmonischen klangvollen Kraft und seiner akustischen Präsenz höchstens nur noch von Pet Sounds getoppt wurde.
The Chrysanthemums: "Odessey And Oracle" (KK, 1989?)
Eine Zufallsentdeckung aus der Grabbelkiste bei einem heimischen HiFi-Discounter, Anfang der 90er für ein paar Mark erworben. Über die Band weiß ich eigentlich nichts. Der Sänger Yukio Yung ist auf jeden Fall weder Chinese noch Japaner, sondern Engländer wie die meisten (?) seiner Bandkollegen. Dass es sich um das komplett nachgespielte Album der Zombies handelt, fiel mir zuerst auch gar nicht auf. OK - "Time Of The Season" kannte ich natürlich. Da ich aber mit dem Gesamtwerk der Zombies völlig unvertraut war, fiel der Groschen erst relativ spät.
"This is a cover version of a whole album by The Zombies, which is also a lost psychedelic classic. But not as lost as The Chrysanthemums one."
Wie wahr!