Das Album des Jahres
Prefab Sprout: "Steve McQueen" (Epic/Kitchenware, Juni 1985)
Paddy McAloons zweites Werk ist einer meiner All-Time-Favorites. Was soll ich sagen? Dieses Album sollte in einer besseren Welt in jeder Plattensammlung stehen!
Mehr ...
weitere Highlights ...
The Knitters: "Poor Little Critter On The Road" (Slash, Jan. 1985)
Dieses Seitenprojekt der Musiker John Doe (v, bg), Exene Cervenka (v) und D.J.Bonebrake (dr) von der Band "X", unterstützt vom Blasters-Gitarristen Dave Alvin brachte zum ersten mal Countrymusik, gespielt von "Punkrockern" (i.w.S.) auf die Bühne. Damals zwar kein großer kommerzieller Erfolg, beruft sich heute ein großer Teil der "Americana" / "No Depression"-Szene auf diese Band als einen der wichtigsten Einflüsse. Vielleicht passt in gewisser Weise der Vergleich mit den Velvet Underground: die fanden zu ihrer aktiven Zeit (1965-70) auch nicht viele Plattenkäufer, aber jeder der es tat, gründete danach eine Band.
Emmylou Harris: "Ballad Of The Sally Rose" (Warner, Feb. 1985)
Eine ungewöhnliche Platte von Emmylou. Nach einigen eher schwächeren Alben mit Ausflügen in den Mainstream (z.B. das furchtbare "White Shoes" von 1983) stimmte wieder die musikalisch Qualität (Albert Lee war seit der 81er-Platte "Evangeline" zum ersten mal wieder dabei) und erstmalig gab's fast ausschließlich eigenes Material, von Emmylou zusammen mit ihrem damaligen musikalischen und Lebenspartner Paul Kennerley verfasst.
The Smiths: "Meat Is Murder" (Rough Trade, Feb. 1985)
Das war Liebe auf den zweiten Blick.: Ich kannte die Band nur von einem Rockpalastkonzert aus einem Hamburger Club, das mich kaum beeindruckt hatte. Ich konnte mich nur noch daran erinnern, dass Sänger die ganze Zeit mit weißen Gladiolen (oder Tulpen?) rumhantiert hatte. Als ich diese Platte (ihre dritte, wenn man Single/Maxi-Kompilation "Hateful Of Hollow" mitzählt) dann in einem Sonderangebotsständer fand, entschloss ich mich nach langen zögern zum Kauf - den ich bis heute nicht bereut habe. Sänger/Texter Morrissey und Gitarrist/Komponist Johnny Marr überzeugen mit ihren Liedern und mit ihrem einzigartigen Sound. Mal wieder einer der wenigen Fälle, wo mein Geschmack und der Massengeschmack "gewisse Berührungspunkte" haben.
Richard Thompson: "Across A Crowded Room" (Polydor, März 1985)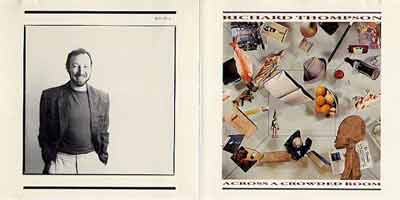 Ein mir aus unerklärlichen Gründen von der Kritik nicht sonderlich geschätztes Album vom besten britischen Singer/Songwriter/Guitarplayer (in dieser Kombination unerreicht: es gibt wahrscheinlich bessere Sänger, vielleicht bessere Songschreiber, aber kaum bessere Gitarristen mit einem eigenen, unverwechselbaren Ton!). Die Platte enthält mit dem Eröffnungslied "When The Spell is Broken" eines meiner Lieblinx-Thompson-Lieder mit dem wunderbaren Wechselgesang von Thompson und dem Folkrockpaar Clive Gregson/Christine Collister. Und den Abschluss bildet in bester "Night Comes In" Tradition (d.h. u.a.: ein beeindruckendes Gitarrensolo) "Love in a faithless country" mit dem etwas merkwürdigen Chor der "Soultanas".
The Velvet Underground: "VU" (Verve, März 1985)
Resteverwertung? Leichenfledderei? Irgendwie schon, aber trotzdem eine tolle Platte - zumindest für die Lou Reed/Velvet Underground-Fans! Nach drei phantastischen Alben für Verve/MGM 1967-69 ("The Velvet Underground & Nico", "White Light/White Heat" und "The Velvet Underground") wurde der Band vor Fertigstellung eines vierten Album der Plattenvertrag gekündigt. Danach ging es dann mit dem "echten" vierten Album "Loaded" bei Atlantic weiter. Bei den Vorbereitungen zur Wiederveröffentlichung der ersten drei Alben wurden dann die Bänder mit den hier versammelten Liedern "entdeckt", wobei ich mich frage, wieso man so was erst "entdecken" muss, statt es direkt vernünftig zu archivieren!
Versammelt sind hier 2 Aufnahmen von 1968 noch mit John Cale, die aber nicht auf "White Light/White Heat" gepasst hätten, während der Rest mit seinem Nachfolger Doug Yule wohl schon für das von Verve gecancelte vierte Album vorgesehen waren.
Noch mal zurück zum Vorwurf "Resteverwertung": viele der hier versammelten "Outtakes" wie z.B. wie "Ocean" und "Stephanie Says" sind inzwischen längst zu Velvet-Klassikern geworden, andere wurden von Lou Reed für seine Soloalben neu eingespielt.
Mehr ...
del Amitri (Chrysalis, Mai 1985)
Sie fielen mir als Vorgruppe von Lloyd Cole bei einem Konzert in der Bochumer Zeche angenehm auf. Das Debüt der schottischen Band um den Sänger und Bassisten Justin Currie und den Gitarristen Ian Harvie blieb damals bei uns aber relativ unbeachtet und es war schwierig, die Platte aufzutreiben. Erst vier Jahre später (und mit neuem Plattenvertrag) kam mit der Single "Nothing Ever Happens" aus dem Album "The Waking Hour" der grosse Durchbruch.
Green On Red: "Gas Food Lodging" (Zippo, Mai 1985)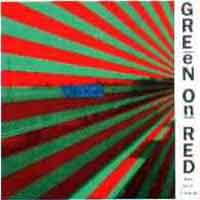 Eines von vielen guten Alben der Band um den Sänger Dan Stuart und den Keyboarder Chris Cacavas.
Mehr ...
Lone Justice (Geffen, Geffen, Mai 1985)
Ein geniales Debüt der damals 20jährigen Maria McKee mit ihrer "Begleitband" (Ryan Hedgecock an der Gitarre, Marvin Etzioni am Bass und Don Heffington am Schlagzeug). Ich habe damals ein paar Lieder von ihrem mittäglichen Auftritt beim "Rock am Ring" auf Video mitgeschnitten, bei dem Maria in ihrem bäuerlichen Schlabberkleid einfach hinreißend aussah und wie eine junge Göttin sang. Zwar schrieb sie auch damals schon gute eigene Songs ("Sweet Sweet Baby" zusammen mit Little Steven und "Wait 'til We Get Home" mit Gitarrist Hedgecock), herausragend ist aber "Ways To be Wicked", das Tom Petty für sie verfasste und "Don't Toss Us Away" von ihrem Stiefbruder Bryan McLean, der mal in den 60ern bei der Band Love war. Bassist Etzioni zeigt auch durch drei Songs seine Songwriterqualitäten: so stammt von ihm der geniale Rocker "East Of Eden".
Mehr ...
"Dinosaur" (Homestead, Juni 1985)
Dieses Gitarrentrio war damals eine Offenbarung. Sänger und Gitarrist J. Mascis, Bassist Lou Barlow (später mit The Folk Implosion bekannt geworden) und Drummer Murph spielten ihre Mischung aus Punk und Metal, die viele Leute später "Grunge" nannten. Ich besitze das seltene Original-Vinyl von Homestead, noch ohne den Zusatz "Jr.", den die Band später führen musste, da sie von der San Francisco-Hippie-Band "The Dinosaurs" verklagt wurden, was mir insofern ein bisschen peinlich ist, als in dieser "Altherrenband" ein paar Leute mehr oder weniger erfolgreich spielten, die eigentlich zu meinen alten Helden gehören: Robert Hunter (Grateful Dead-Texter), John Cipollina (Quicksilver Messenger Service), Merl Saunders (Jerry Garcia-Keyboarder) und Barry Melton (County Joe & The Fish-Gitarrist und heutzutage Rechtsanwalt - war das wohl seine Idee?).
"Suzanne Vega" (A&M, Juni 1985)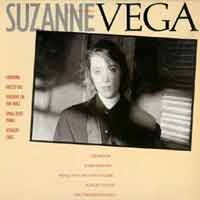 Mitten in den ungemütlichen 80ern debütiert diese New Yorker Sängerin/Songschreiberin mit einem Hitalbum! "Marlene On The Wall" war damals ein Ohrwurm, dem man sich nicht entziehen konnte. Ihre bekanntesten Songs, "Luka" und "Tom's Diner" findet man aber erst auf dem Nachfolger "Solitude Standing" von 1987. Als Produzent neben Steve Addabo ist ein alter Bekannter dabei: Lenny Kaye von der Patti Smith Group.
Jacobites: "Robbespierre's Velvet Basement" (Glass, Aug. 1985)
Das frühe Meisterwerk der englischen Sänger/Gitarristen Nikki Sudden und Dave Kusworth, begleitet von Nikkis Bruder Epic Soundtrack am Schlagzeug und Mark Lemon am Bass.
R.E.M.: "Fables Of The Reconstruction" (I.R.S., Aug. 1985)
Michael Stipe, Peter Buck, Mike Mills und Bill Berry auf dem Weg zum Weltruhm, dort aber noch nicht ganz angekommen. Dieses letzte Album vor der ersten richtigen Hitsingle "The One I Love", produziert von Joe Boyd (Fairport Convention, Incredible String Band, etc.), gilt für viele als Fehlschlag, obwohl es für mich der erste Zugang zur Band war. Ich liebe das Album trotz aller negativen Kritiken heiß und innig.
The Waterboys: "This Is The Sea" (Chrysalis/Ensign, Sept. 1985)
Das dritte Album von Mike Scott, zusammen mit seinen Mitstreitern Karl Wallinger und Anthony Thistlethwaite, ist das beste dieser "Band" (eigentlich war das ja immer eher Scotts Soloprojekt). Die Single "Whole Of The Moon" ist absolut genial!
Mehr ...
Bangles: "Different Light" (Columbia, Okt. 1985)
Die Mädels habe ich seit ihrem Auftritt Frühjahr 1986 in der Zeche Bochum - noch vor einem überschaubar großen Publikum - in mein Herz geschlossen. Fünf Meter vor Susanna Hoffs habe ich gesessen und war sprachlos. Im Laufe des Sommers wurde die Platte, vor allem der Prince-Titel "Manic Monday", dann zum Dauerbrenner und nutzte dabei leider ein wenig ab. Die beiden folgenden Alben habe ich dann nicht mehr so richtig zur Kenntnis genommen, aber "Different Light" bleibt wichtig, u.a. weil es auch von den anderen drei Ladies (Gitarristin Vicki Peterson, später bei den Continental Drifters; ihrer trommelnden Schwester Debbie Peterson und Bassistin Michael Steele) tolle kompositorische und gesangliche Beiträge gab. Anerkennung gehört ihnen u. a. weil sie mit "September Gurls" von Alex Chilton eines meiner absoluten Lieblingslieder aufgenommen haben.
The Long Ryders: "State Of Our Union" (Island, Okt. 1985)
Die Ryders waren eine typische Band des L.A.-Psychedelic-Rockszene aus den frühen 80ern (Blasters, Green On Red, Dream Syndicate, etc.) mit starken Wurzeln in der Countrymusik und natürlich, wie schon im Bandnamen deutlich wird, mit Byrds-Bezügen. Dieses Album wurde in London von Will Birch, dem ehemaligen Drummer der Kursaal Flyers produziert.
Rain Parade: "Crashing Dreams " (Island, Okt. 1985)
Durch den Gitarristen John Thoman war die Band aus L.A. wieder zum Quintett angewachsen und hatte genauso wie ihre lokale "Konkurrenz" von den Long Ryders bei Island einen Majorvertrag unterzeichnet, aber leider war nach diesem schönen Album Schluss mit der Band. Bassist Steve Roback, Keyboarder Will Glenn und Gitarren-Neuzugang Thoman gründeten anschließend die ebenso guten und ebenfalls wenig erfolgreichen Viva Saturn, die ich mir eigentlich auch mal wieder anhören müsste. Sänger/Gitarrist Matt Piucci vertrat danach Frank Sampedro auf dem merkwürdigen Crazy-Horse-ohne-Neil-Young-Album "Left For Dead", während jener mit Neil Youngs "Freedom" zu tun hatte.


(15.07.2008)
Mehr ...
Tom Waits: "Rain Dogs" (Island, Okt. 1985)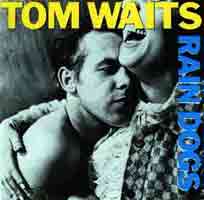 Nach "Swordfishtrombones" hält Waits locker den selbst gesetzten Standard, auch wenn das alles natürlich nicht mehr ganz so überraschend daher kommt, wie zwei Jahre zuvor!
10,000 Maniacs: "The Wishing Chair" (Elektra, Nov. 1985)
Das zweite Album der Band um die Sängerin Natalie Merchant, nach dem Debüt beim Bonner Normal-Label jetzt bei Elektra, einer renommierten großen Firma. Diese Art von "Aufstieg" führt ja bei vielen Bands zu unbefriedigenden Ergebnissen - hier aber blüht die Band richtig auf, was nicht zuletzt ein Verdienst des Produzenten Joe Boyd ist.
The Church: "Heyday" (Arista, Nov. 1985)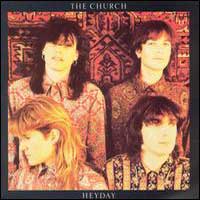 fast vergessen...


(31.10.2014)
Mehr ...
Danny & Dusty: "The Lost Weekend" (A&M, Nov. 1985)
Dieses Album brachte Musiker von drei damals aufstrebenden L.A.-Gitarrenbands für eine Wochenendsession zusammen, die natürlich keinesfalls "verloren" war. Federführend waren die Sänger Dan Stuart von Green On Red, der noch seinen Keyboarder Chris Cacavas mitbrachte, und Steve Wynn von Dream Syndicate, der seinen Drummer Dennis Duck dabei hatte. Dazu kamen von den Long Ryders die Gitarristen Sid Griffin und Stephen McCarthy und der Bassist Tom Stevens. Bis auf Dylan's "Knocking On Heaven's Door" gibt es nur neues eigenes Material von Stuart und Wynn. Insgesamt eine gelungene Sache.
The Jazz Butcher and his Sikkorskis From Hell: "Hamburg" (Rebel/Glass, Nov. 1985)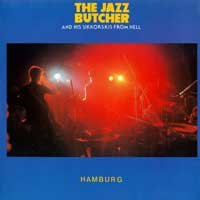 Der Engländer Pat Fish hat zwar einen ziemlich blutrünstigen Künstlernamen, aber weder wird hier Jazz zermetzelt, noch Death Metal von Hubschrauberpiloten gespielt, sondern ganz entspannter "Indie-Gitarren-Rock" (oder wie auch immer man so was nennen soll!) live dargereicht. Ich mag dieses Album aus der Hamburger Kultkneipe Onkel Pö nicht nur wegen der gut rüber kommenden Publikumsstimmung sehr gerne, sondern vor allem weil meine Lieblinx-Coverversion von Onkel Lous Sweet Jane dabei ist!


(07.04.2006

)
Mehr ...
The Jesus And Mary Chain: "Psychocandy" (WEA/Blanco Y Negro, Nov. 1985)
Debütalbum der schottischen Brüder Jim Reid und William Reid, damals noch mit Bobby Gillespie am Schlagzeug, der später als Sänger mit seiner eigenen Kapelle Primal Scream selber bekannt wurde. Die Truppe hat mir damals bei ihrer Deutschland-TV-Premiere eigentlich überhaupt nicht gefallen: monotoner Gesang, monotone Rhythmen, monotoner Gitarrensound. Außerdem spielten sie, so weit ich mich erinnern kann, mit dem Rücken zum (TV-) Publikum und machten mit ihren Gitarren lieber kräftig Feedbacks. Das fand ich damals ziemlich daneben, erst später konnte ich auf ihren Alben die Qualität der Musik und ihres Songwritings erkennen und muss sagen: JAMC sind sicherlich mit die besten Velvet Underground-Epigonen. Wer meine Vorliebe zu Lou Reeds alter Kapelle kennt, weiß das als Kompliment zu schätzen.
The Replacements:"Tim" (Sire, Nov. 1985)
Grosse Band - aber auch kommerziell absolut gescheitert. Vielleicht gerade deshalb Kritikers Lieblinge? Egal, denn die Band um Sänger, Gitarristen und Songschreiber Paul Westerberg war einfach das Beste im Bereich zwischen Punkrock und den Rolling Stones.
The Apartments: "The Evening Visits ... And Stays For Years" (Rough Trade, 1985)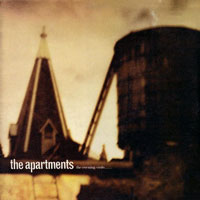 Gefunden in der Grabbelkiste.


(08.04.2011)
Mehr ...
Camper Van Beethoven: "Telephone Free Landslide Victory" (Rough Trade/Independent Project, 1985)
Das wunderbar schräge Debütalbum der legendären ersten Band von David Lowery (Cracker), das man schon alleine wegen "Take The Skinheads Bowling" lieben muss ...


(03.12.2010)
Mehr ...
The Blasters: "Hard Line" (Warner/Slash, 1985)
Die Blasters waren eine interessante Truppe, denn sie schafften überzeugend den Spagat zwischen traditionellem Rockabilly-Publikum auf der einen Seite und eher "alternativ" angehauchtem Rockpublikum auf der anderen Seite. Vielleicht könnte man sie auch als die erste "Americana"-Band bezeichnen. Seit den frühen 80ern aktiv sollen sie angeblich viele der L.A.-Undergroundbands auf den Country- und Blues-Geschmack gebracht haben (z.B. Jeffrey Lee Pierce vom Gun Club oder John Doe von der Band "X". Im Mittelpunkt standen die Brüder Phil Alvin (Sänger) und Dave Alvin (Gitarrist und Songschreiber). "Hard Line" war das erste Album, mit dem sie in Europa bekannter wurden (Sommer 85 waren sie beim Loreley-Rockpalast dabei), leider aber auch ihr letztes Album.
Meat Puppets: "Up On The Sun" (SST, 1985)
Das dritte Album des Trios - und bereits ihr zweites beim Kultlabel SST. Der Vorgänger "Meat Puppets II" von 1984 gilt vielen als Meisterwerk im Grenzbereich Hard Core/Country, zwei Gegenden, von denen man bislang gar nicht wusste, dass sie aneinander grenzen, aber für mich ist die Band eigentlich erst ab diesem Album hörbar: es gibt hier weniger Hardcore (für den ich als Hörer doch etwas zu alt bin), mehr Pop (d.h. vor allem: bessere Melodien) und Curt Kirkwood singt inzwischen besser, auch wenn er manchmal immer noch leicht schräg daneben liegt. Wirlich Liebgewonnen hatte ich die Band erst mit dem fünften Album "Huevos" von 1987.


(17.06.2008)
Mehr ...
Jeffrey Lee Pierce: "Wildweed" (Statik, 1985)
Eine der ersten "Independent" bzw. "alternative" Platten, die ich mir damals gekauft habe. Den gerade frisch aufgelösten Gun Club kannte ich damals noch gar nicht, habe ihn quasi nach diesem einzigen Soloalbum des Vorsitzenden vom Pistolenclub kennen- und schätzen gelernt.
Aufgefallen war mir zuerst das - zugegebenermaßen - etwas brutale und traurige, aber irgendwie doch wunderschöne Cover, welches perfekt zur Musik passt. Am Bass ist kurioserweise John McKenzie zu hören, den ich aus seiner Zeit mit Man kannte. Allerdings hat die Musik hier wenig mit der meiner Waliser Lieblingsrockern zu tun. Ich mag übrigenz beides sehr!
Mehr ...
This Mortal Coil: "It'll End In Tears" (4AD, 1985)
Dies ist die erste von drei CDs dieses Projekts von Ivo Watt-Russell und John Fryer, den Betreibern bzw. Stammproduzenten des 4AD-Labels aus England. Zu hören sind eigene verschrobene bzw. verhuschte Instrumentalstücke, fast eher Klangflächen, sowie einige sehr geschmackvolle Coverversionen. Der Gesang und wichtige Instrumentalbeiträge stammen von den Künstlern des Labels: Cocteau Twins (Elizabeth Fraser, Simon Raymonde und Robin Guthrie), Dead Can Dance (Lisa Gerard und Brendan Perry) und andere. Unter den Coversongs ist besonders Tim Buckleys "Song To The Siren", gesungen von Elizabeth Fraser, hervorzuheben, das es als Single 1983 sogar bis in die englischen Singlecharts schaffte (somit Tim Buckleys einziger Chartserfolg).
Mehr ...