Das Album des Jahres
John Hiatt: "Bring The Family" (A&M, Mai 1987)
Hiatts Meisterwerk, in wenigen Tagen zusammen mit Ry Cooder, Nick Lowe und Jim Keltner eingespielt. Absolut sparsam instrumentiert (Hiatts Stimme, Akustikgitarre und Piano, Cooders Slide, Lowes allertiefster Bass, Keltners geniales Schlagwerk), lässt es Hiatts Lieder leuchten: "Memphis In The Meantime", "Lipstick Sunset", "Tip Of My Tongue", "Have A Little Faith In Me" u.a.
Mehr ...
weitere Highlights ...
Hüsker Dü: "Warehouse: Songs & Stories" (Warner, Jan. 1987)
An den Sound der Band musste ich mich erstmal gewöhnen. Als mir ein Kollege in paar Jahre zuvor "Metal Circus" vorspielte, war das für mich mitten in meiner Bluesphase nur unhörbarer Punkrock. Aber Geschmäcker entwickeln sich weiter - genauso wie Bands. Mit ihrem zweiten Doppelalbum (nach "Zen Arcade") haben die beiden Sänger/Songschreiber Grant Hart (Schlagzeuger) und Bob Mould (Gitarrist) zusammen mit Greg Norton (Bassist und Schnurbartträger) meines Erachtens ihr Meisterwerk abgeliefert!
Mehr ...
Microdisney: "Crooked Mile" (Virgin, Jan. 1987)
Die Anfang der 80er in Cork/Irland von Sänger Cathal Coughlan und Gitarrist Sean O'Hagan gegründete Band schaffte es wie kaum eine andere Popgefühle und Independenthaltung authentisch zusammenzubringen - und das auch noch in den grauenhaften Untiefen des übelsten Jahrzehnts der Popmusik (Zeitrechnung seit den 60ern!). Der große Erfolg blieb aus, auch als die Alben bei einer großen Plattenfirma herauskamen. Allerdings konnte es mit den beiden nicht lange gut gehen und sie gingen später getrennte Wege - und waren dabei sogar (etwas) erfolgreicher: Coughlan mit Fatima Mansions und O'Hagan mit den High Llamas.
The Golden Palominos: "Blast Of Silence" (Celluloid, Feb. 1987)
Allstar-Projekt des ehemaligen Trommlers der Feelies, Anton Fier, zusammen mit Bill Laswell. Hab ich mir damals gekauft, weil Richard Thompson mit dabei ist. Außerdem Henry Kaiser, Syd Straw, Michael Stipe (R.E.M.), Johnny Lydon (P.I.L., Sex Pistols), Jack Bruce, Carla Bley, Arto Lindsey und viele andere.
Nick Drake: "Time Of No Reply" (Hannibal, März 1987)
Vier Lieder spielte Nick Drake noch kurz vor seinem Tod 1974 ein, die erstmalig 1979 auf der 3fach-LP-Box FRUIT TREE als Anhang zum dritten Album "Pink Moon" zu hören waren, darunter auch "Voice From The Mountain", eines meiner Lieblingslieder von ihm, oft auf der Setliste von Waiting For Louise zu finden. Der Rest, inklusive ein paar interessanter Outtakes aus den Five Leaves Left-Sessions, ist hier erstmalig zu hören. Besonders erwähnenswert ist eine frühe Version von "Fly", echtes "Homerecording" von 1969, und eine alternative Version von den "Thoughts Of Mary Jane" mit Richard Thompson an der Gitarre. Also kein echtes "neues" Album, aber ein Muss für Fans dieses wunderbaren englischen Sängers, Songschreibers und Gitarristen.
Element Of Crime: "Try To Be Mensch" (Polydor, März 1987)
Das zweite, noch englischsprachige Album der Band um den "Bestsellerautor" Sven Regener, die später eine der wichtigsten heimischen Bands mit unpeinlichen deutschen Texte werden sollte. Die Musik (schrammeliger Gitarrenrock mit Trompeteneinlagen) ist hier allerdings schon voll da. Produziert immerhin vom legendären John Cale, was damals durchaus einem "Ritterschlag" für eine deutsche Band gleichkam!
French, Frith, Kaiser, Thompson: "Live, Love, Larf & Loaf" (Rhino, März 1987)
Eine ziemlich irre Truppe, die sich zu diesem Projekt zusammengefunden hatte: John French war mal Drummer bei Captain Beefheart. Fred Frith gilt als einer der wichtigsten englischen Avantgardegitarristen und spielt hier "nur" den Bass. Henry Kaiser ist einer der bekanntesten amerikanischen Avantgardegitarristen. Schließlich und endlich mein Held, Richard Thompson, der zwar eigentlich aus der Folkrockecke stammt (er spielte auf den wegweisenden Fairport Convention-Alben Unhalfbricking und Liege & Lief), aber scheinbar mühelos über den Tellerrand der Folkies gucken kann.
Was für Musik kommt dabei raus? Irgendwie die Quersumme aus allen vieren und nicht der kleinste gemeinsame Nenner, wobei Thompson und French singen und es in diesen Momenten noch am ehesten nach einer Thompson- bzw. Beefheartplatte klingt. Außerdem gibt's ein Lied in der Sprache der japanischen Insel Okinawa (?) und den Beachboys-Klassiker "Surfin' USA" (eigentlich von Chuck Berry, aber egal!). Sehr merkwürdig das Ganze. Und ziemlich gut.
Dolly Parton/Linda Ronstadt/Emmylou Harris: "Trio" (Warner, März 1987)
Das Gipfeltreffen der Firstladies des Countryrocks! Solche Veranstaltungen können natürlich schief gehen, aber hier stimmen das Songmaterial (u. a. "Telling Me Lies" von Linda Thompson und "My Dear Companion" von Jean Ritchie), die instrumentale Begleitung (u.a. durch David Lindley, Albert Lee, Mark O'Connor und Ry Cooder) - und natürlich vor allem die Gesangsleistung des Damentrios.
Prince: "Sign 'O' The Times" (Warner/Paisley Park, März 1987)
Obwohl ich kein Prince-Fan bin, ist das auch für mich ein wichtiges Album. Danach habe ich aber wieder komplett das Interesse an seiner Musik verloren.
World Party: "Private Revolution" (Chrysalis/Ensign, März 1987)
Das fantastische Debüt des Ex-Waterboys Karl Wallinger unter dem Pseudonym "World Party" macht deutlich, dass er als Begleiter für Mike Scott verschenkt war. Endlich konnte er sich nicht nur als Multi-Instrumentalist, sondern auch als Songschreiber profilieren.
Gene Clark & Carla Olson: "So Rebellious A Lover" (Demon, April 1987)
Die Karriere von Gene Clark außerhalb der Byrds war unter kommerziellen Gesichtspunkten ein Desaster, wobei das nie an seinen musikalischen Qualitäten lag. Nach dem Ausstieg bei den Byrds nahm er u. a. 2 Duettplatten mit dem Banjospieler Doug Dillard auf ("The Fantastic Expeditions Of Dillard & Clark"), war dadurch einer der Countryrock-Pioniere, ohne dafür große Anerkennung zu bekommen. Gelegentliche Versuche einer Solokarriere bei großen Plattenfirmen lieferten zwar meist wunderschöne Alben (vor allem "White Light", 1971 für A&M, und das Meisterwerk "No Other", 1974 bei Elektra/Asylum erschienen), ohne ihm aber den Durchbruch zu verschaffen. Mitte der 80er war er dann mit einer nach Einschätzung vieler Leute zweitklassiger Band als "Byrds" auf Tour, zum Ärger von McGuinn, Hillman und Crosby. Anschließend tat er sich mit Carla Olson, der Sängerin der Textones, zusammen, um dieses schöne Akustikalbum aufzunehmen, das deutlich besser war als alles, was er nach "No Other" aufgenommen hatte. Mit dabei u. a. sein alter Byrd-Gefährte Chris Hillman mit einem schönen Mandolinensolo (offensichtlich waren die alten Kollegen dann doch nicht ganz so verärgert!) und Stephen McCarthy von den Byrds beeinflussten "Long Ryders" (Nomen Est Omen!). Besonders gut gefällt mir neben den neuen Clark-Kompositionen vor allem die Coverversion von Gram Parsons "I'm Your Toy" mit wunderschönen Duettgesang. Traurigerweise beendete Clark seine Plattenkarriere also mit einem Duettalbum, denn wenige Jahre später (1991?) verstarb er, wie viele Rock'n'Roller, viel zu jung.
Meat Puppets: "Mirage" (SST, April 1987)
1987 veröffentlichten die Meat Puppets gleich zwei Geniestreiche: zuerst Mirage und dann wenige Monate später noch Huevos. Für mich eines der besten Gitarre-Bass-Drums-Trios aller Zeiten!
Mehr ...
The Replacements: "Pleased To Meet Me" (Sire, April 1987)
Meine erste Begegnung mit einer der besten Bands der 80er. Nicht mehr ganz so punkig wie in ihren Anfangstagen, aber stattdessen GROSSER POP!
"Maybe this record is a little more controlled than some others the band put out, but it rocks, swings and whispers. All of it good. Including a song for the Big Star himself Alex Chilton. Two other standouts are "Nightclub Jitters" and "Skyway". A thoroughly pleasing record from start to finish. Both are soft, almost gentle in nature. Both front and back covers consist of nice graphics and design." (TralFaz-Arcives)
The King Of Luxembourg: "Royal Bastard" (él, Mai 1987)
Diese Platte ist inzwischen ein rares Schätzchen. The King Of Luxembourg ist eines der vielen Pseudonyme, die von Simon Fisher-Turner verwendet wurden. Er gründete zu Punkrockzeiten mit Matt Johnson The The und arbeitet heutzutage vor allem als Filmkomponist. Auf dem englischen Kultlabel él nahm er mit Unterstützung vieler Gastmusiker unter diesem Pseudonym zwei Alben auf. Auf "Royal Bastard" bin ich damals gestoßen, weil fast die kompletten Go-Betweens mitmischen: Robert Forster, Grant McLennan, Amanda Brown und Lindy Morrison. Als Songschreiber und Keyboarder ist der in London beheimate Franzose Louis Philippe dabei, der ebenfalls bei "èl" Platten veröffentlicht. Die Musik ist mit den Begriffen POP und EXZENTRIK noch am ehesten zu beschreiben, manchmal erinnert sie ein wenig an PET SOUNDS (wirklich!). Brian Wilsons aktuelle Begleitband Wondermints könnte glatt dabei gewesen sein, wären seitdem nicht bereits 15 Jahre vergangen. Auf jeden Fall ist interessant zu vermerken, dass sowohl Louis Philippe, der König von Luxemburg, als auch die Wondermints in Japan am erfolgreichsten sind bzw. waren. Die Platte enthält übrigens viele geschmackvolle bzw. exzentrische Coverversionen: "A Picture Of Dorian Gray" (Dan Treacy/T.V.Personalities), "Poptones" (Johnny Lydon's P.I.L.), "Something For Sophia Loren" (Henry Mancini) und "Happy Together" (The Turtles).
Suzanne Vega: "Solitude Standing" (A&M, Mai 1987)
Auch mit ihrem zweiten Album ist die Dame wieder sehr erfolgreich. Ebenso mit der Single "Luka" (die dann später von Evan Dando und seinen Lemonheads verwurstet wird). Zu ihrem allergrößten Hit wird dann aber drei Jahre später "Tom's Diner" in der Remix-Version von einem gewissen D.N.A., der unter das unscheinbare á-capella-Lied einfach einen Beat legt: fertig ist der Hit!
Marianne Faithful: "Strange Weather" (Island, Juli 1987)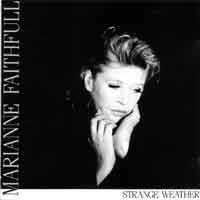 Welch ein grandioses Comebackalbum! 4 Jahre nach dem etwas untergegangenem Album "A Child's Adventure" und fast 10 Jahre nach dem beeindruckenden "Broken English" schafft diese Frau zusammen mit dem Jazzproduzenten Hal Willner ein neues Meisterwerk. Dabei spielen drei wichtige Zutaten eine Rolle: als erstes natürlich die einzigartige Stimme von "der Faithful" (ja, so spricht man über echte Diven!), dann die musikalische Arbeit von Hal Willner und seinen Musikern (u. a. Jazzgitarrist Bill Frisell, Garth Hudson von The Band am Akkordeon, Bassist Fernando Saunders von der Lou Reed-Band und Dr. John bzw. Sharon Freeman am Piano), aber zum dritten auch die sehr geschmackvolle Songauswahl: neben Klassikern aus den 30ern hören wir alten Folkblues ("Sign Of Judgement" von Kid Prince Moore mit tollem Dobro von Frisell), "I'll Keep It With Mine" von Bob Dylan (eigentlich von Dylan für Nico geschrieben und auf deren Debütalbum "Chelsea Girl" zu finden) , ein Remake ihres eigenen Hits "As Tears Go By", den Jagger/Richards für sie geschrieben hatten, sowie den Titelsong, den Tom Waits extra für dieses Album geschrieben hat.
The Go-Betweens: "Tallulah" (Beggars Banquet, Juni 1987)
Mein Einstieg in die Welt der Go-Betweens war ein Fernsehauftritt im Frühjahr 87: Sonntag morgen in der ARD, die Sendung hieß glaube ich "Kaffee Oder Tee" (oder so ähnlich). Die Woche darauf habe ich mir die Maxi "Right Here" gekauft und es war um mich geschehen. Die zweite Maxi "Cut It Out" war dann ein recht merkwürdiges Discostück. Aber dann - endlich - erschien das Album "Tallulah", bis heute eine meiner Lieblingsplatten. In den folgenden Monaten habe ich mir dann alle anderen verfügbaren Platten von Robert Forster, Grant McLennan und Co. besorgt. Erstaunlich, was bis dahin an mir alles vorbeigegangen war! Mein Lieblingslied der Platte: "The Clarke Sisters", gerne auch mit W4L gespielt.
Warren Zevon: "Sentimental Hygiene" (Virgin, Juni 1987)
Mal wieder ein wunderbares Album von L.A.'s bestem singenden Zyniker neben Randy Newman. Dieses mal sind vor allem die Begleiter erwähnenswert: Bill Berry, Mike Mills und Peter Buck von R.E.M., unterstützt u. a. von Neil Young, Bob Dylan (ein seltener Gast auf den Platten anderer Leute!) , David Lindley, Michael Stipe, Jennifer Warnes, Don Henley (Eagles) und Brian Setzer (Stray Cats). Trotz der ganzen Superstars bleibt Warren mit seiner Stimme und seinen Songs klar Chef im Ring. Mit den drei R.E.M.-Musikern spielte er dann 1990 unter dem merkwürdigen Namen Hindu Love Gods noch eine genauso merkwürdige Blues(!)-Platte ein.
Sonic Youth: "Sister" (Blast First, Juni 1987)
Der Vorläufer zum genialen Daydream Nation!
Mehr ...
Dinosaur Jr.: "You're Living All Over Me" (SST, Juli 1987)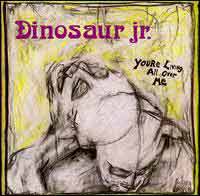 Nach dem schon sehr schönen Debüt jetzt der Durchbruch von J Mascis und seinen beiden Begleitern - endlich bei SST, dem angesagtesten Label der Saison!
Dumptruck: "For The Country" (Big Time, Juli 1987)
Lost & Found!


(Juli 2006)
Mehr ...
The Grateful Dead: "In The Dark" (Arista, Juli 1987)
Da hat mein Herz als alter Deadhead gelacht: nach 7 Jahren Unterbrechung endlich wieder ein Studioalbum mit neuem Songmaterial - und dann auch noch wirklich gutes: vor allem "Black Muddy River", einer meiner absoluter Jerry Garcia/Robert Hunter-Favouriten, deshalb auch von Waiting For Louise auf "From 6 To 5" gecovert. Dann noch die Hitsingle "Touch Of Grey", tatsächlich bis auf Platz 9 der US-Singlecharts (das Album kam sogar bis auf Platz 6!). Zwei gute Bob Weir Songs ("Hell In A Bucket" und der Livekracher "Throwing Stones"). Nur der Gesangsauftritt des Keyboarders Brent Mydland ("Tons Of Steel") ist stimmlich gewöhnungsbedürftig und vom Sound zu sehr Mainstream.
Mehr ...
Charlie Haden: "Quartet West" (Verve, Juli 1987)
Eigentlich sind die 80er nach meiner Meinung nicht die beste Zeit für guten, akustischen, also "klassischen" Jazz in Quartettbesetzung. Es hat auch 10 Jahre gedauert, bis ich diese CD entdeckt und zu schätzen gelernt habe...
Mehr ...
Emmylou Harris: "Angel Band" (Warner, Juli 1987)
Wie bei vielen meiner langjährigen Lieblingskünstler sind die 80er qualitativ eher durchwachsen, aber mit "Angel Band" gelingt Emmylou wieder mal ein Klassealbum. Die Begleitband (Emory Gordy am Bass, Vince Gill an Gitarre und Mandoline, Carl Jackson meist am Banjo) spielt fast puren Bluegrass, gelegentlich von Gaststars wie Multiinstrumentalist Mark O'Connor und den Dobrospielern Mike Auldridge und Jerry Douglas unterstützt. Das Songmaterial ist meist alt: Folksongs, Gospel und Stücke der Stanley-Brothers und anderer Altvorderen. Alles in allem sehr gelungen.
Spacemen 3: "The Perfect Prescription" (Glass, Aug. 1987)
"Taking drugs to make music to take drugs to" - so nennen Spacemen 3 ihre eigene Arbeitsweise - aber vergnüglich hören kann man das Ganze auch völlig nüchtern: so ging's mir auch schon immer bei Hawkwind!
Mehr ...
R.E.M.: "Document" (I.R.S., Sept. 1987)
Der Durchbruch von Michael Stipe, Peter Buck, Mike Mills und Bill Berry mit dem Top-Ten-Hit "The One I Love". Weitere Smashhits: "Finest Worksong" und "It's The End Of The World As We Know It (And I Feel Fine)". Danach ging es weg von I.R.S. hin zu Warner und die Weltkarriere begann.
Miracle Legion: "Surprise Surprise Surprise" (Rough Trade, Sept. 1987)
Eine wunderbare Band aus Neuengland, die damals oft mit R.E.M. verglichen wurde und vielleicht auch deren Potential hatte. Sänger Mark Mulcahy und Gitarrist Ray Neal arbeiteten im Duo und mit wechselnden Rhythmusgruppen, durften 1992 sogar ein Album beim Major Polydor veröffentlichen, schafften aber nie den großen Durchbruch. "Surprise" erschien beim damals hippen Label "Rough Trade" und war meine erste Begegnung mit der Band. Ich erinnere mich noch an einen genialen Duoauftritt der beiden Hauptprotagonisten ca. 1990 im Vorprogramm der ebenfalls genialen Pere Ubu in der Bochumer Zeche! Nach meinem Wissensstand sind sie in ihrer Heimatbasis Neuengland auch heute noch (oder wieder?) aktiv.
Mehr ...
Comebuckley (BOY, Okt. 1987)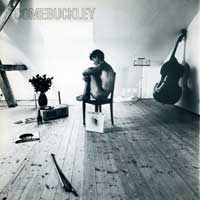 Rares Teil - und soweit ich weiß immer noch nicht auf CD wiederveröffentlichte EP (so nannte man damals Vinylplatten die länger als Maxisingles, aber kürzer als LPs sind) dieser Schweizer Band, die sich der Musik von Tim Buckley verschrieben hat. In einer jazzigen Besetzung mit mir durchweg unbekannten Musikern (Schlagzeuger, 2 E/A-Bassisten, Keyboarder, Saxofonist, Sänger/Gitarrist und Sologitarrist) werden 6 Buckley-Kompositionen interpretiert:
Mehr ...
The Gun Club: "Mother Juno" (Red Rhino, Okt. 1987)
Ganz klar ein Comeback der besseren Art!
Mehr ...
Meat Puppets: "Huevos" (SST, Okt. 1987)
Ein Zufallsentdeckung wegen des schönen Covers. Bald danach meine Lieblings-SST-Band. Vielleicht sogar mein Lieblings-Gitarrentrio überhaupt.
Mehr ...
Pixies: "Come On Pilgrim" (4AD, Okt. 1987)
Herbst '87 betrat ich völlig unvorbereitet Lothar Kochs Plattenladen in Wesel (den es immer noch gibt!), als dort diese EP lief: einen solchen Sound hatte ich noch nie gehört! Die Band um den Sänger, Gitarristen und Songschreiber Black Francis (der sich später Frank Black nannte und in Wahrheit noch ganz anders heißt) und die Bassistin Kim Deal (später mit den Breeders erfolgreich) brachte auf geniale Art Krach und Melodie zusammen. Angeblich waren sie das große Vorbild von Kurt Cobain, sodass es Nirvana ohne die Pixies vielleicht nie gegeben hätte. Herrn Black ist das soweit ich weiß scheißegal, obwohl er sicherlich zu einer Karriere à la Nirvana nicht nein gesagt hätte.


(ca. 2001)
Robbie Robertson (Geffen, Okt. 1987)
Ich kann mich noch gut erinnern, wie Alan Bangs damals im Niteflight fast die ganze Platte gespielt hat: ich war total begeistert. Leider kam danach nicht mehr viel (nur noch das Album "Storeyville"). Damals dachte ich: "Meisterwerk", aber irgendwie hat sich meine Einschätzung allgemein nicht durchgesetzt!
Mehr ...
David Sylvian: "Secret Of The Beehive" (Virgin, Okt. 1987)
Eine meiner ersten CDs, keine Ahnung mehr, wie ich damals auf diese Platte kam, da ich nie ein Fan der Band Japan war (und sie quasi erst nach diesem Album für mich entdeckt habe!). Vielleicht wegen des schönen Covers? Egal, denn letztendlich zählt die Musik - und die ist hier mit dem Wort "schön" nur völlig unzureichend beschrieben. Irgendwo liegt das Ganze zwischen dem Sound seiner alten Band, Jazz, Folk und wer-weiß-was-noch. Sylvian selber versucht sich als Gitarrist und Keyboarder und wird unterstützt vom japanischen Soundtüftler Ryuichi Sakamoto, Englands Basslegende Danny Thompson, Gitarrist Phil Palmer und seinem Bruder und Ex-Japan-Mitstreiter Steve Jansen am Schlagzeug.
Mehr ...
Wedding Present: "George Best" (Reception, Okt. 1987)
Es war natürlich extrem clever und werbewirksam, Nordirlands Fußball-Legende hier in Bild und Titel zu huldigen. Man konnte sich dieser Platte zumindest im Alternative-Marktsegment damals kaum entziehen. Aber schließlich hat die Platte dann all ihre Aufmerksamkeit auch gerechtfertigt: Sänger, Gitarrist und Songschreiber David Gedge lieferte mit seiner Band Schrammelpop in Perfektion ab, meist in einem hohen Tempo mit reichlich Punkgefühl.
Mehr ...
Ry Cooder: "Get Rhythm" (Warner, Nov. 1987)
Das bislang letzte Soloalbum des Meisters der Slidegitarre, das kein Filmsoundtrack ist und in dem es um SONGS geht! Wie unser neuer Gitarrist Rainer in seiner Kritik zu James Taylors Album "October Road", auf dem Ry Cooder mal wieder in einem Lied seine Gitarrenkünste aufblitzen lässt, so schön sagt: "Der Sack sollte übrigens endlich wieder was Eigenes machen und nicht nur Kubaner und andere Mitmenschen ausgraben und produzieren." (natürlich nix gegen Kubaner!)
Klasse Songs, z.B. "Get Rhythm" von Johnny Cash und das eigene "Across The Borderline" (Cooder/Hiatt/Dickinson), das schon für den Soundtrack zu "Borderline" von Freddy Fender gesungen wurde, hier jetzt von Cooder selber in Englisch und Schauspieler Harry Dean Stanton in Spanisch vorgetragen!
Klasse Band: Bassist Jorge Calderon, Drummer Jim Keltner, Pianist Van Dyke Parks, Akkordeonspieler Flaco Jimenez und ein toller Chor: Terry Evans, Bobby King, Arnold McCuller und Willie Green.
Mehr ...
The Triffids: "Calenture" (Island, Nov. 1987)
Die australische Truppe um den Sänger, Gitarristen und Songschreiber David McComb unterschrieb nach mehreren Independent-Achtungserfolgen beim englischen Island-Label und zog auch auf die Insel. Leider blieb der große Erfolg genauso wie bei den Go-Betweens aus und nach dem nächsten Album "The Black Swan" war schon wieder alles vorbei. Dabei ist zumindest "Calenture" ein wunderbares Album geworden. Besonders schön ist die Singleauskopplung "Bury Me Deep In Love", mit der die Band damals sogar in der ZDF-Drehscheibe zum Playback auftrat. Auf jener Deutschlandtournee spielte die Band auch bei uns (das war entweder in der Zeche Bochum oder Zeche Carl in Essen) und ich konnte zum ersten mal in meinem Leben live einem Pedalsteelgitarristen bei der Arbeit zusehen und zuhören: geil!
Mehr ...
Townes van Zandt: "At My Window" (Heartland, Nov. 1987)
Nach fast 1ojähriger Pause gab es 1987 endlich wieder Lebenszeichen des Ausnahme-Songschreibers: zuerst Liveaufnahmen von 1985 ("Live & Obscure") und dann zur großen Überraschung ein Studioalbum mit neuen Songs, dieses mal von den Nashville-Legenden Jack Clement und Jim Rooney produziert. Zu den neuen Liedern gehören das wunderschöne "Snowin' On Raton" (das erste Lied, was ich je von TVZ hörte, nachts bei Alan Bangs im Night Flight!) und "Buckskin Stallion Blues". Von "For The Sake Of The Song" ist es bereits die dritte Studioversion nach 1968 und 1970. Vor "No Deeper Blue" von 1994 war das die letzte Platte von TVZ mit neuem Material.
fIREHOSE: "if'n" (SST, Dez. 1987)
Zweites Album der ehemaligen Rhythmusgruppe der Punklegende Minutemen (Mike Watt am Bass und George Hurley am Schlagzeug) mit dem Gitarristen Ed Crawford, als Nachfolger des verstorbenen Minutemen- Gitarristen D. Boon. Ich kann gar nicht so genau sagen, was das für eine Musik ist. Irgendwie natürlich Rockmusik von einem "normalen" Gitarre/Bass/Drums-Trio, aber andererseits haben wir hier eine Art von Zusammenspiel der Musiker, das eher an Jazztrios erinnert. Es ist natürlich kein Jazz, der hier von den Jungs geboten wird - aber eben auch kein korrekter "Rock". Einzigartig, kraftvoll und ziemlich frickelig. Live ein absolutes Erlebnis (Zeche Bochum ca. 1987/88). Außerdem muss ich mich hier als Softie outen: für die "richtig harten Fans" sind fIREHOSE den legendären Minutemen gegenüber natürlich nur zweite Wahl - für mich aber wesentlich angenehmer zu hören. Es gibt mit "In Memory Of Elizabeth Cotton" sogar einen richtig schönen Folksong von Ed.
American Music Club: "Engine" (Frontier, 1987)
And Also The Trees: "Et Aussi Les Arbres" (Reflex, 1987)
Nicht unbedingt das bekannteste Album einer der bestgehüteten Geheimnisse der 80er - aber eben jenes Album, mit dem ich diese zu Unrecht als "Grufties" verschriene Truppe aus England kennen gelernt habe. Es handelt sich dabei um eine Kompilation mit Single-, EP- und LP-Beiträgen aus den Jahren 1983-86. Eine der frühen Singles, das wunderbare "Shantell", wurde damals vom Cure Drummer/Keyboarder Lol Tolhurst produziert und die Band auch mehrfach in das Vorprogramm von The Cure bugsiert. Die Band setzt zwar ähnlich wie diese oder U2 auf Echo-Gitarre (der Gitarrist nennt das den "Balalaika-Sound"), man kann also durchaus von "düsterem Bombast" sprechen. Aber insgesamt war die Gruppe wohl zu spröde für den Massendurchbruch im Gruftie- oder Popmarkt. Und deshalb vielleicht auch hörbar für jemanden wie mich, der mit den oben genannten Bands ansonsten wenig anfangen kann!
The Bats: "Daddy's Highway" (Flying Nun, 1987)
Mehr ...
Die Brüder: "Trying To Remember To Forget" (One Million, 1987)
Mal was richtig exotisches: Englischsprachiger Gitarrenpop der Oberklasse aus Österreich. Kein Scherz! Gibt's nicht? Gibt's doch! Die Brüder Boris Wörrister (Gitarre) und Marc Punc (Gesang) samt Mitstreitern an Bass, Schlagzeug und Orgel, ließen mit diesem Debütalbum für kurze Zeit die Popwelt aufhorchen (nun ja - vielleicht einige DJ's, Radiomoderatoren und eine handvoll Fans). Der Nachfolger von 1990 kam dann sogar beim Multi PolyGram heraus und versank trotzdem sang- und klanglos. Höre ich da vielleicht wieder ein paar böse Kommentare von wegen "große Plattenfirma schnappt sich Achtungserfolg, versucht schnelle Kohle zu machen und hat keine Geduld mit dem Aufbau der Künstler"?
Mehr ...
The Doctors Children: "King Buffalo" (Line/Upright, 1987)
Tav Falco's Panther Burns: "The World We Knew" (New Rose, 1987)
Penelope Houston: "Birdboys" (Subterranean, 1987)
Fantastisches Solo-Debüt der Ex-Sängerin von San Francisco's Punk-Legende Avengers als "Queen Of New Folk", das ich aber erst über das Nachfolgealbum The Whole World von 1993 kennen gelernt habe. Eine klasse Band (Pat Johnson-Gitarre, Steven Strauss-Kontrabass, Kevin Donahue-Piano und Mel Peppas-Mandoline). Soweit ich weiß, war das die letzte Produktion vom englischen Gitarristen und Teilzeit-Residents-Mitstreiter Phillip Lithman, besser bekannt als Snakefinger, der im Jahr 1987 verstarb.
Das Songmaterial stammt meist von Penelope alleine oder zusammen mit einem ihrer Musiker, aber am besten gefallen mir neben "Harry Dean" (von Penelope zusammen mit Avengers-Gitarrist Greg Ingraham verfasst) zwei Lieder, die Pat Johnson alleine schrieb: "Waiting Room" und "Putting Me On The Ground".
Mehr ...
Hurrah! "Tell God I'm Here" (Arista/Kitchenware, 1987)
Diese Band aus Newcastle vom Kitchenware-Label, dem wir auch Prefab Sprout, die Kane Gang, Martin Stepheson & The Daintees und die Fatima Mansions zu verdanken haben, ist leider schnell wieder in der Versenkung verschwunden, obwohl wunderbarer Gitarrenpop geboten wird. Die Band spielte damals übrigens als Headliner auf dem Meidericher "Rock Im Park"-Festival, obwohl sie dort wahrscheinlich außer mir und dem Veranstalter kein Schwein kannte. Neben dieser Major-Veröffentlichung gab's im selben Jahr noch ein Livealbum mit Aufnahmen von 1985 - und das war's dann.
Mehr ...
Lyle Lovett: "Pontiac" (Curb, 1987)
Das zweite Album hält mühelos den Standard des Debütalbums vom letzten Jahr!
Mehr ...
Opal: "Happy Nightmare Baby" (Rough Trade/SST, 1987)
Nach seinem Ausstieg bei Rain Parade, deren Debüt "Emergency Third Rail Power Trip" er maßgeblich beeinflusst hatte, und dem von ihm initiierten Sessionprojekt Rainy Day konzentrierte sich David Roback auf das Konzept "Instrumentalist mit Sängerin im Duo", zuerst mit Kendra Smith (Ex-Dream Syndicate) unter dem Namen "Opal", ab 1990 mit Hope Sandoval unter dem Namen Mazzy Star, was mit "Fade Into You" 1994 sogar einen Top-50-Hit abwarf. Gott sei Dank klingt das Ganze aber nicht wie viele andere derartige Duos (z.B. Eurythmics oder Roxette).
Shiny Gnomes: "Some Funny Nightmares" (Pastell, 1987 * Polydor, Mai 1988)
Ein Lichtblick deutscher Rockmusik in den 80ern mit dem zweiten Album, in das sogar die große Plattenfirma Polydor so große Hoffnung gesetzt hatte, dass es bereits wenige Monate nach der Erstveröffentlichung bei der kleinen Firma Pastell aus Hagen eine Wiederveröffentlichung gab!


(07.06.2010)
Mehr ...
The Silos: "Cuba" (Record Collect, 1987)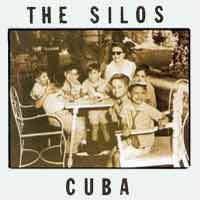 Ich hatte die Band um die beiden Sänger/Gitarristen Walter Salas-Humara und Bob Rupe zwar erst mit dem unbetitelten Reunion-Album von 1990 kennen gelernt, stellte aber schnell fest, dass sie mit "Cuba" bereits ein kleines, wenn auch kaum beachtetes Meisterwerk abgeliefert hatten.
Sneaky Feelings: "Waiting For Touchdown" (Normal/Flying Nun, 1987)
"Musik aus Neuseeland" klebt als Sticker vorne auf meinem Exemplar der Platte. Das war damals eine kleine Welle bei uns, für die das Bonner Label Normal als europäische Vertretung und das neuseeländische Label Flying Nun wichtig waren. Damals konnte man von Flying Nun ungehört (fast) alles kaufen. Bei "Waiting For Touchdown" handelt es sich um eine Kompilation für den europäischen Markt mit Liedern vom 84er Debütalbum "Send You" und von den 7"-EP's "Husband House" (1985) und "Better Than Before" (1986). Wie bei den Labelkollegen The Verlaines, The Chills und The Clean handelt es sich um Gitarrenrock, allerdings waren die Sneaky Feelings immer etwas "normaler" bzw. poppiger als ihre Kollegen und haben deswegen vielleicht nicht den gleichen Kultstatus. Auf jeden Fall hatten sie tolle Songs, geschrieben von allen vier Musikern - also auch vom Trommler und vom Bassisten!


(07.03.2008)
Mehr ...
Louis Tillett: "Ego Tripping At The Gates of Hell" (Citadel, 1987)
Nachts bei Alan Bangs habe ich den australischen Pianisten Louis Tillett zum ersten mal mit seiner damaligen Band Wet Taxis gehört. Als er dann auch was von diesem Solodebüt spielte war ich total begeistert und habe mir die Platte als teuren Import schleunigst besorgt. Wir hören traurig schöne Balladen und Midtemposongs, irgendwo zwischen Rock, Jazz und Blues.
Mehr ...
The Verlaines: "Bird Dog" (Homestead/Flying Nun, 1987)
Das zweite Album dieser unterschätzen Band aus Neuseeland. Zwar bleibt "Hallelujah, All The Way Home" vom vergangenen Jahr als meine "Initialzündung" immer die Nummer 1 für mich - aber eigentlich ist "Bird Dog" noch besser, wenn man genauer hinhört!

Neulich hat mir ein Freund erzählt, welche "Unsitten" beim Biertrinken in Neuseeland herrschen. Da wird Bier in Eimer geschüttet und daraus dann mit Suppenlöffeln in Gläser gefüllt. Noch schlimmer also als in England. So erklärt sich auch der überschwänglich gesungene Refrain vom Titelsong:

"I love that imported German beer,
They know how to make it over there"
(Mai 2009)
Mehr ...
Tom Waits: "Frank's Wild Years" (Island, 1987)
Yo La Tengo: "New Wave Hot Dog" (Twin/Tone/Coyote, 1987)
Mein Einstieg in den Yo La Tengo-Cosmos: dies ist das relativ unbekannte zweite Album aus der Frühphase der Band. Damals wechselte das Ehepaar Ira Kaplan (Gitarre) und Georgia Hubley (Schlagzeug) gelegentlich ihre Bassisten (oder wurden von denen verlassen?). Auf "New Wave Hot Dog" ist der - so weit ich weiß - Deutsche Stephan Wichnewski zu hören. Aufgefallen ist mir die Platte damals (1988!) ganz normal in einem Bocholter Plattenladen durch das schöne Cover, während ich die Band zwar vom Namen her kannte, aber noch nichts von ihnen gehört hatte. Auf dem Album ist die typische Mischung aus Krach (z.B. "House Fall Down") und schönen Melodien (z.B. "No Water" oder das Folkinstrumental "Lost In Bessemer") bereits voll ausgebildet. Mit Lou Reeds "It's Alright (The Way That You Live)" ein obskures Lied von 1966, das es nie auf ein offizielles Velvet Underground-Album geschafft hat, gibt es auch eine schöne Coverversion.


(19.05.2009)
Mehr ...