Kompilationen, Sampler oder Greatest Hits-Zusammenstellungen interessieren mich normalerweise nicht sonderlich. Im Normalfall kaufe ich mir von einer Band, die ich mag, immer lieber ein richtiges Album als eine mehr oder weniger gelungene Zusammenstellung. Jetzt als alter Mann habe ich von meinen Lieblingen meist alle richtigen und wichtigen Alben - oder zumindest doch sehr viele. Als Teenager fehlte mir früher natürlich das Kleingeld für diese Extravaganz. Von manchen meiner Helden habe ich mir damals in den 70ern deshalb nur eine solche Zusammenstellung anschaffen können.
Viele dieser Platten kommen aus künstlerischer Sicht natürlich nicht an die Originalalben heran, auch wenn sie in seltenen Fällen gar nicht so schlecht sind. Allerdinx hat mich ihr Besitz oft auch noch zu späteren Zeiten, als es mir finanziell schon deutlich besser ging, vom Kauf der richtigen Alben abgehalten. Viele der Originale habe ich mir inzwischen natürlich doch angeschafft und Best Ofs aussortiert, aber ein paar davon finde ich immer noch gut und möchte ihnen deshalb an dieser Stelle mal ein wenig Aufmerksamkeit gönnen!
(12.06.2017)
The Doors: "Weird Scenes Inside the Gold Mine" (Elektra, Jan. 1972)
Das ist eine ziemlich gute Zusammenstellung aus den Alben der Band mit Jim Morrison, vom titellosen Debüt von 1967 bis zum 71er Meisterwerk "L. A. Woman", wenn auch kein "Best Of" im engeren Sinne. Allerdings hat mich auch dieses Doppelalbum für viele Jahre vom Kauf der Originale abgehalten.
(13.07.2017)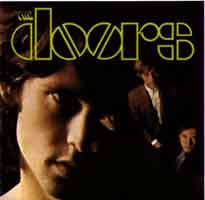 LPs: 2
Songs: 22
davon zuvor nur auf Single B-Seiten erhältlich: 2
Mehr ...
Pentangle: "Pentangling" (Transatlantic, Aug. 1973)
Das beste der ersten fünf Alben, vom titellosen Debüt von 1968 bis zum 71er Album "Reflection". 1972 war die Band zum amerikanischen Reprise-Label gewechselt, sodass Transatlantic nur diese extrem leckere Resteverwertung blieb.
(12.06.2017)
LPs: 1
Songs: 9
davon zuvor unveröffentlicht: 0
King Crimson: "A Young Person´s Guide To King Crimson" (Island/E.G., 1976)
Die klassischen King Crimson waren Geschichte, als dieses Doppelalbum erschien. Eine vorzügliche Auswahl vom grandiosen Debüt "In The Court Of The Crimson King" bis zum 74er Trio-Album "Red"!
(12.06.2017)
Mehr ...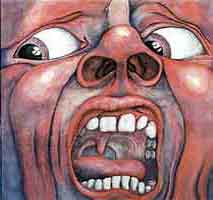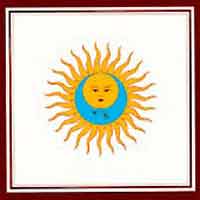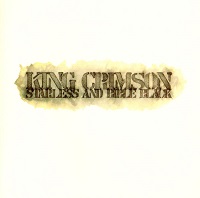 LPs: 2
Songs: 15
davon zuvor unveröffentlicht: 1
Caravan: "Canterbury Tales: The Best Of Caravan" (Decca/Deram, Nov. 1976)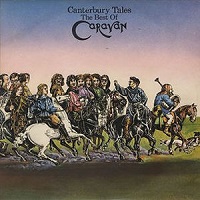 Auch die Caravan-Zusammenstellung erschien, nachdem die Band das alte Plattenlabel verlassen hatte ... Hier ist eine intereassate Auswahl aus den Alben der Decca-Jahre versammelt, vom zweiten Album "If I Could Do It Again, I'd Do It All Over You" von 1970 bis hin zu "For Girls Who Grow Plump In The Night" von 1973.
(12.06.2017)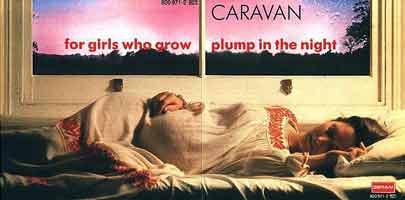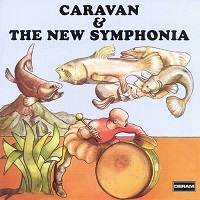 LPs: 2
Songs: 11
davon zuvor unveröffentlicht: 1
Neil Young: "Decade" (Reprise, Nov. 1977)
Ein wirklich guter Sampler. Auf drei LPs (bzw. 2 CDs) alle wichtigen Songs von 1966-76. Das ganze hatte bloß einen Haken: Der Besitz von "Decade" hat mich jahrelang davon abgehalten, mir die Originalalben zu besorgen!
(ca. 2000)
Ganz klar: das ist einer meiner Lieblinx-Sampler, mit dem Besten von Neil aus den ersten 10 Jahren seiner Karriere (Spötter sagen: mit dem Besten von ihm überhaupt). Das geht von den Anfangstagen mit Buffalo Springfield, zusammen mit Stephen Stills, bis hin zum von vielen unterschätzen, von mir aber heißgeliebten Album "Long May You Run", ebenfalls zusammen mit Stephen Stills und dem Gemischtwarenladen "American Stars 'n' Bars". Dazu kommt viel Rares von Singles, z.B. die "Heart Of Gold"-B-Seite "Sugar Mountain" und die Crosby, Stills, Nash & Young-Single "Ohio". Und Glanzstücke späterer Alben, z.B. "Like A HurricanE", aufgenommen 1975, aber erst 1977 auf "American Stars 'n' Bars" erschienen.
(01.07.2017)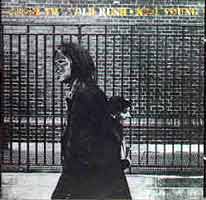 LPs: 3
Songs: 35
davon zuvor unveröffentlicht bzw. nur auf Single erhältlich: 7
Mehr ...