Ich weiß nicht, ob ich mich als überzeugter Nichtraucher überhaupt zu diesem Thema äußern sollte, aber mit Charlie Mingus und Johnny Hartman haben mich gleich zwei cool dreinblickende, qualmende Impulse-Künstler auf die Idee gebracht. Dann fielen mir auch noch Dinosaur Jr. und der gute alte Bobby Bland ein. Und auch hier gilt: nur gute Platten sollen Erwähnung finden!
(31.01.2010)
"Rickie Lee Jones" (Warner, April 1979)
Wenn es eine coole Sängerin gibt ... dann ist das natürlich Rickie Lee Jones!


(26.01.2017)
Mehr ...
Heidi Berry: "Below The Waves" (Creation, 1989)
Das Debüt der Sängerin beim Indie-Label von Alan McGee. Danach gab's noch drei Alben bei 4AD, bevor es ruhig um sie wurde.


(18.10.2016)
Mehr ...
"Guy Clark" (Warner, 1978)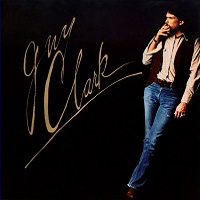 Und nochmals: Einer der besten amerikanischen Singer/Songwriter aus dem Grenzbereich Folk/Country mit seinem titellosen, dritten Album.


(28.09.2016)
Mehr ...
Steve Young: "Honky-Tonk Man" (Mountain Railroad, Aug. 1975)
Einer der besten amerikanischen Singer/Songwriter aus dem Grenzbereich Folk/Country mit seinem dritten Album.


(04.09.2016)
Mehr ...
Antonio Carlos Jobim: "Stone Flower" (CTI, 1970)
Wenn Tom Jobim nicht zu den Cool Smokers gehört, wer dann? Auf diesem Album von Creed Taylors Smooth-Jazz-Label wird der beste Komponist des Bossa Novas von den allerbesten Musikern aus Brasilien und den USA begleitet. Den Titelsong kennt vielleicht der eine oder andere in der Coverversion von Santana (!), zu finden auf deren Meisterwerk "Caravanserai".


(31.07.2016)
Mehr ...
Ryan Adams: "Heartbreaker" (Bloodshot, 2000)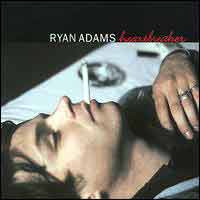 Als ich mir vor kurzem Ryans Debütalbum auf Vinyl zugelegt habe, da ist mir auch endlich aufgefallen, dass auch er zu den Cool Smokers gehört!


(24.07.2016)
Mehr ...
Bob Marley & The Wailers: "Catch A Fire" (Island/Tuff Gong, April 1973)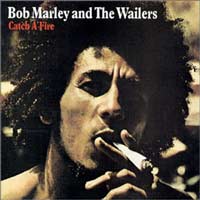 Die dickste Tüte hat natürlich Good Old Bob!


(20.06.2016)
Mehr ...
Inga Rumpf: "Second-Hand-Mädchen" (Philips, Okt. 1975)
Ingas erstes Soloalbum, aufgenommen noch zu Atlantis-Zeiten, von denen auch alle Musiker hier mitspielen, ergänzt durch einen fettes Bläsersatz, arrangiert von Peter Herbolzheimer und auch ein paar abgefahrenen Mundharmonikatönen des legendären Toots Thielemans aus Belgien. Die schnodderigen deutschen Texte hatten ihr den Vorwurf eingebracht, auf den "Udo-Lindenberg-Zug" aufzuspringen. Die nächsten Soloalben waren dann auch wieder auf Englisch. Trotzdem: Coole Kippe, colle Platte, wenn auch nicht der große Erfolg ...


(19.06.2016)
Rivulets: "I Remember Everything" (JellyFant, Sept. 2014)
Das Label JellyFant aus Oberhausen ist erst seit kurzem auf meinem Radar, Dank Björn Kleinhenz. Dort fiel mir auch diese Band auf, die ich bisher nicht kannte. Da hatte natürlich auch mit dem wunderbaren Cover zu tun, das auch noch auf meine Seite "Cover Girls" passt. Sparsamer und wunderschöner Singer/Songwriter-Folkrock von einem gewissen Nathan Amundson aus Denver, Colorado. Erinnert mich ein wenig an Galaxy 500 bzw. Damon & Naomi - oder an den späten Jason Molina (Magnolia Electric Co.).


(31.12.2015)
Mehr ...
Michael Chapman: "Pleasures Of The Street" (Nova/Gama, 1975)
Ich habe in meiner Plattensammlung gleich drei Alben von Mr. Chapman gefunden, die für diese Seite in Frage kamen. Aber zusammen mit der Pilotenbrille ist das hier natürlich ein echt cooler Smoker. "Pleasures Of The Street" ist ein Livealbum des englischen Folk- und Rockgitarristen, aufgenommen im Onkel Pö in Hamburg mit Keef Hartley am Schlagzeug, Steffi Stefan (aus Udos Panikorchester) am Bass und Achim Reichel an der zweiten Gitarre.


(05.07.2015)
Jim O'Rourke: "Simple Songs" (Drag City, Mai 2015)
Der Avantgarde-Gitarrist und zeitweise Sonic Youth-Bassist Jim O'Rourke mit seinem ersten "normalen", songorientierten Album seit vielen Jahren, aufgenommen in Japan (!) mit einer japanischen Band. Von den Musikern ist mir - wenig überraschend - keiner bekannt.


(28.06.2015)
Mehr ...
Bobby Hutcherson: "Total Eclipse " (Blue Note, 1968)
Definitiv ein cooler Raucher ist der Jazzvibraphonist Bobby Hutcherson auf diesem Spätsechsiger-Album.


(31.05.2015)
Mehr ...
Locust Fudge: "Flush" (Glitterhouse, Aug. 1993)
Bei den beiden Rauchern auf der Cover handelt es wohl nicht um die Künstler Dirk Dresselhaus (AKA Schneider) von den Hip Young Things und Christopher Uhe (AKA Krite) von den Speedniggs , die hier unter dem kruden Bandnamen Locust Fudge (Heuschrecken Lutschbonbon!) agieren ...


(28.12.2014)
Mehr ...
Locust Fudge: "Royal Flush" (Glitterhouse, Juni 1995)
... beim zweiten Album dagegen schon!


(28.12.2014)
Marianne Faithfull: "Give My Love To London" (Naïve, Okt. 2015)
Im Unterschied zu Jackson Browne kam diese Schallplatte nur mit zweimonatiger Verspätung bei mir an. Welch besonderen Status diese Dame innerhalb der britischen Popmusik hat wird vielleicht daran deutlich, wer hier alles mitkomponiert oder mitgespielt hat: Nick Cave, Steve Earle, Ana Calvi, Roger Waters, Ed Harcourt, Brian Eno und noch ein paar mehr. Trotzdem ist das ganz alleine die Party der Faithfull (so spricht man echte Diven an: die Monroe, die Callas, etc).


(24.12.2014)
Mehr ...
Donald Fagen: "The Nightfly" (Warner, Nov. 1982)
Das erste Soloalbum des Meisters war im Prinzip eine Fortführung von Steely Dan, nur eben ohne Walter Becker. Das Cover gehört natürlich auf diese Seite!.


(31.10.2014)
Mehr ...
John Stewart: "Fire In The Wind" (RSO, 1977)
Singer/Songwriter John Stewart (Ex-Kingston Trio, Hitlieferant für die Monkees u.a. ) macht hier einen auf wirklich coolen Raucher. Ein gutes Album - wenn man Singer/Songwriter-Pop-Rock aus Kalifornien mit Nashville-Zutaten mag. Ich mag's irgendwie.


(12.10.2014)
Roy Harper: "Flat Baroque And Berserk" (EMI/Harvest, 1970)
Harpers viertes Album und sein erstes bei Mutter EMI. Ein schönes Klappcover mit Tigerfell und Kippe. Aufgenommen meist solo und akustisch in den berühmten Abbey-Road-Studios. Teilweise haben die Stücke längere Ansagen und auch Applaus, anscheinend war da wohl Publikum im Studio bzw. es ist ein kleiner Witz von Mr. Harper. Fast durchgängig gibt es also guten Singer/Songwriter-Folk, aber am Ende wird mit Unterstützung der Band The Nice einmal kräftig gerockt. Ich schwöre: meine einzige Platte, auf der Keith Emerson mitspielt!


(23.02.2014)
Mehr ...
"Nina Hagen Band" (Columbia, 1978)
Wie konnte ich diese Platte nur vergessen? Nina Hagen war auch definitiv cooler als das Mädel auf Freddie Hubbards Plattenhülle. Als Persönlichkeit kann man zu Nina Hagen stehen wie man mag, auch ich bin definitiv kein Fan, aber diese Album zusammen mit den Herren eingespielt, die danach als Spliff noch sehr erfolgreich wurden, war schon ziemlich amtlich.


(28.01.2013)
Freddie Hubbard: "Skagly" (Columbia, Juni 1980)
Freddie Hubbard, einer der weltbesten Jazztrompeter, ist hier natürlich nicht auf dem Cover abgebildet, sondern ein unbekanntes Fotomodell, das da so genüßlich (?) am Zigarillo (?) zieht. "Skagly" war Freddies letztes Album für CBS und bietet guten, wenn auch nicht außergewöhnlichen Mainstream-Hardbop mit ein paar moderneren Elementen (d.h. meist Fender Rhodes statt Flügel und etwas Funk in der Rhythmusgruppe). Ausnahmsweise war auch mal die feste Band statt Allstars im Studio zu hören, von denen ich nur den unterschätzen Hadley Caliman (Saxophon und Flöte) und Bassist Larry Klein, später ein bekannter Produzent u.a. für seine zweitweilige Ehefrau Joni Mitchell, erwähnen möchte.


(26.01.2013)
Mehr ...
Elvin Jones and Richard Davis: "Heavy Sounds" (Impulse!, 1968)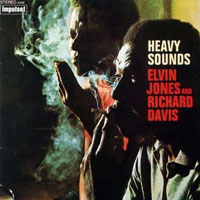 Jazztrommlerlegende Elvin Jones muß man eigentlich nicht weiter vorstellen. Ich sag nur: "A Love Supreme". Aber auch sein Partner, Bassist Richard Davis, ist kein Unbekannter, u.a. einer der beteiligten Jazzer, die Van Morrisons "Astral Weeks" zu einem musikalischen Meilenstein gemacht haben: Heavy sounds by heavy smokers?


(04.08.2012)
Mehr ...
Art Farmer: "Crawl Space" (CTI, 1977)
Eine der besseren CTI-Platten von einem der besten Flügelhornspieler weit und breit. Vier lange & relaxte Nummern, eingespielt mit den allerbesten Jazzern: Jeremy Steig (Flöte), Steve Gadd (Schlagzeug), Will Lee & George Mraz (Bass), Dave Grusin (Tasten) und Eric Gale (Gitarre).


(04.12.2011)
"Mike Finnigan" (Warner, 1976)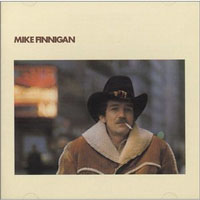 Ein gefragter Studio-Keyboarder (Jimi Hendrix, Maria Muldaur, Dave Mason, Crosby, Stills & Nash, etc.) mit einer seiner wenigen Veröffentlichungen unter eigenem Namen. Stilistisch breit aufgestellt (Blues, Country, Gospel, Jazz, ...) mit Liedern der unterschiedlichsten Autoren (Allen Toussaint, Jesse Winchester, Billy Joel, ...). So was kann spannend sein, aber auch völliger Murx, wenn überhaupt kein roter Faden zu finden wäre, der alles zusammenhält. Bei vielen Musikern aus der zweiten Reihe, die mal in's Rampenlicht dürfen, ist genau das das Problem, aber Mike Finnigan hat eine wirklich tolle Platte gemacht, auch wenn sie damals bei der Veröffentlichung sicherlich kein großer Erfolg wurde.
Vier Dinge halten alles zusammen: zum einen natürlich das tolle Orgelspiel von Finnigan (das wußte ich ja schon von den Platten der o.g. Künstler), dann die gute Band (ich sag nur: Muscle Shoals!), dann die doch sehr gut zusammenpassenden Lieder aus den unterschiedlichen Genres (eine Dixieland-Nummer nach Billy Joels "New York State Of Mind"!), vor allem aber die überraschend gute Stimme unseres Protagonisten!


(09.06.2011)
Tim Rose: "Tim Rose (Morning Dew)" (Columbia, 1967)
Kleiner Quiz: Ein amerikanischer Sänger, Gitarrist und Songschreiber aus den späten 60ern, angesiedelt im Grenzbereich zwischen Rock, Folk und Jazz, ohne den ganz großen kommerziellen Erfolg, mit dem Vornamen Tim: da fällt Kennern der Materie als dritter nach Tim Buckley und Tim Hardin (deren Rangfolge ist sicherlich Geschmackssache!) vielleicht noch Tim Rose ein, der ehemalige Gesangspartner von Cass Elliott, bevor diese mit den Mamas & Papas bekannt wurde. Obwohl ich ihn in allen drei Kategorien (also Gesang, Gitarre und Songwriting) für schwächer als die anderen beiden Tims halte, ist sein Debütalbum durchaus gelungen, was aber hauptsächlich an drei Coversongs liegt: da wäre zuerst "Morning Dew" von der obskuren kanadischen Folksängerin Bonnie Dobson zu nennen. Leider wird immer wieder behauptet, das Tim Rose (Co-)Autor des Liedes wäre, aber er hält sich im Prinzip an die erste veröffentlichte Version des Liedes von Fred Neil aus dem Jahre 1964 (von dessen Debütabum "Tear Down The Walls"), hatte aber wohl als erster einen kleineren Erfolg mit der Nummer und viele Bands zu weiteren Versionen inspiriert (u.a. Jeff Beck und die Grateful Dead!) . Im Jahr 1966, also noch vor Jimi Hendrix, aber ebenfalls anscheinend nicht als Erster (diese Ehre gebührt einer Garagenband, deren Name mir gerade nicht einfällt), brachte er "Hey Joe" als Single heraus. Immerhin soll aber seine sehr schöne Version Chas Chandler darauf gebracht haben, von diesem Lied mit Jimi die ultimative Version aufzunehmen. Gut gefällt mir dann noch das Anti-Kriegslied "Come Away Melinda", das ich bisher nur von Uriah Heep kannte, deren Musik mich aber ansonsten recht wenig interessiert, weshalb ich auch gar keinen Ehrgeiz habe herauszubekommen, ob Tims Version denn nun wenigstens besser ist als die der Heeps.
Trotz dieses ganzen Gemeckeres bleibt "Tim Rose" (oder "Morning Dew", wie das Album ab 1968, nach jenem Minihit, hieß) ein gutes Album.


(15.04.2010)
Mehr ...
Status Quo: "Ma Kelly's Greasy Spoon" (Pye, Sept. 1970)
Nicht unbedingt meine Lieblinxplatte, aber als Teenie in den frühen 70ern fand ich Platte und Band eigentlich ganz gut. Auf jeden Fall hatten sie davor nur unbedeutenden Pop produziert ("Pictures Of Matchstick Man"), danach mit "Dog Of Two Heads" und "Piledriver" noch zwei für meine Ohren ordentliche Alben und anschliessend eigentlich nur noch Schrott ...


(26.02.2010)
Mehr ...
Johnny Hartman: "I Just Dropped By To Say Hello" (Impulse!, 1964)
Einer der wenigen Sänger auf dem Impulse-Label mit einem wunderbaren Balladen-Album. Es gibt sogar vom März des gleichen Jahres noch eine Duett-Platte mit John Coltrane, die ich aber nur in Auszügen von einem Sampler kenne. Begleitet wird Hartman hier von den Brüdern Hank Jones und Elvin Jones an Piano bzw. Schlagzeug. Dazu kommen der Bassist Milt Hinton und bei einigen Titeln Tenorsaxofonist Illinois Jacquet und die legendären Gitarristen Kenny Burrell und Jim Hall. Wunderbare, schöne Musik.


(31.01.2010)
Mehr ...
Dinosaur Jr: "Green Mind" (Blanco Y Negro, Feb. 1991)
Das erste Dinosaur-Album bei großer Plattenfirma (Blanco Y Negro ist bzw. war das Sublabel von Warner für die etwas schrägeren Töne, z.B. von The Jesus And Mary Chain), das damals bei den Kritikern eher schlecht wegkam und auch von mir nicht wirklich mit Geduld gehört wurde. Jetzt habe ich es bei diesem nervigen Hai-Vieh-Disskaunter für schlappe 4,44€ gefunden und finde es eigentlich gar nicht so schlecht. Damals ohne festen Bassisten und dem "indisponierten" Murph nur auf drei Liedern am Schlagzeug zu hören, ist das mehr oder weniger ein J Mascis-Soloalbum, der im Übrigen selber einen ausgezeichneten Trommler abgibt! Zweimal gibt es sogar putzige Flötentöne von einem Mellotron im Stile von "Stairway To Heaven". Passt eigentlich nicht, ist aber trotzdem schön.


(19.07.2009)
Mehr ...
Bobby Bland: "Dreamer" (ABC/Dunhill, 1974)
Der Mann gilt schon seit den 5oern als einer der besten Bluessänger. Ich habe ihn erst kürzlich für mich entdeckt, als ich im Internet über die Nummer "I Wouldn't Treat A Dog" gegoogelt habe, die ich bislang nur in der Coverversion der Nighthawks kannte und bin dabei eben auf diese Platte gestoßen. Mit "Ain't No Love In The Heart Of The City" gibt's sogar noch eine zweite bekannte Nummer, die viele sicherlich von irgendwelchen Blues-Brothers-Imitatoren von irgendwelchen Stadtfesten kennen.
Die Band bringt diesen schönen Mitt70er-Sound, der noch ohne Digitalequipment auskam, allerdings setzt Keyboarder Michael Omartian schon einen monophonen ARP-Synthesizer ein, der aber nicht weiter stört. Die Gitarrenfraktion ist exquisit besetzt (Larry Carlton, Dean Parks und Ben Benay), ebenso die Rhythmusgruppe (Wilton Felder von den Crusaders am Bass und Ed Greene am Schlagzeug)


(24.05.2006)
Mehr ...
Charles Mingus: "The Black Saint And The Sinner Lady" (Impulse!, Okt. 1963)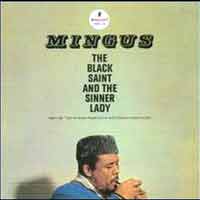 Ich bin war kein wirklicher Mingus-Kenner oder gar Jazz-Spezialist, doch man kommt nicht daran vorbei festzustellen, dass Mingus einer der wichtigsten Bassisten und Komponisten des Jazz ist. Bekanntester Mitspieler aus Sicht eines "Jazz-Außenseiters": Charlie Mariano, den es Ende der 60er nach Europa zog, wo er z.B. mit der deutschen Gruppe Embryo und dem United Jazz & Rock Ensemble zusammenarbeitete.
Mehr ...